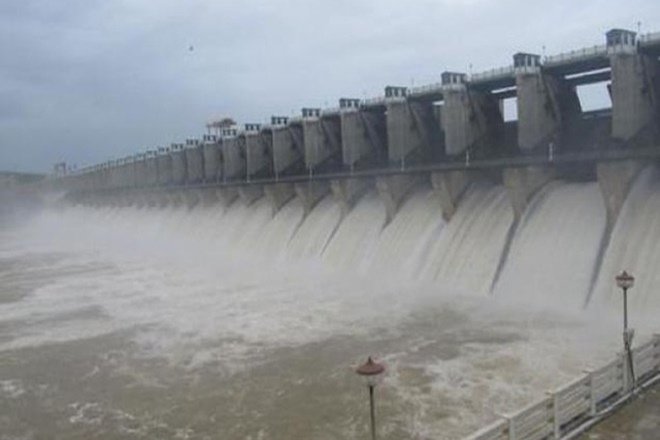 The Supreme Court on Tuesday directed Karnataka to continue releasing 2,000 cusecs of Cauvery river water to Tamil Nadu everyday till further orders.
While continuing with its October 4 order, the bench of Justice Dipak Misra, Justice Amitava Roy and Justice A.M. Khanwilkar further said it would be incumbent upon the governments of both states to maintain peace and harmony.
Karnataka had twice defied the apex court's orders on Cauvery but finally agreed to release the water as per court's directives. 
On September 30, the top court had directed Karnataka to discharge 6,000 cusecs water from October 1-6, warning that no one would know when the "wrath of the law" would fall on it.
The court had also directed the Centre to constitute the Cauvery Water Management Board by October 4. 
The Cauvery Supervisory Committee had on September 19 asked Karnataka to release 3,000 cusecs daily from September 21 to 30, but the apex court had on September 20 doubled the quantum to 6,000 cusecs from September 21 to 27 after Tamil Nadu pressed for water to save its samba paddy crop.
On September 27, the Supreme Court bench comprising Justices Dipak Misra and U U Lalit directed Karnataka to release 6,000 cusecs to Tamil Nadu for three days. 
On September 12, the court had modified its order of September 5 directing Karnataka to release 12,000 cusecs per day till September 20 to Tamil Nadu. The September 5 order had directed release of 15,000 cusecs of Cauvery water per day to Tamil Nadu for the next 10 days.