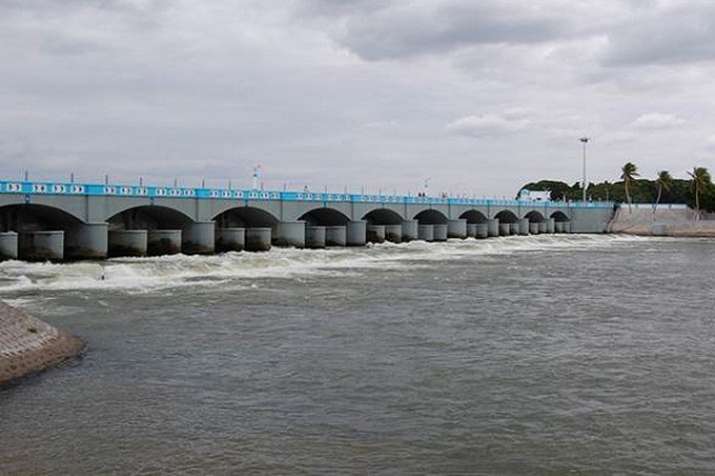 The Supreme Court on Thursday directed the Karnataka government to release 4 tmc of Cauvery river water to Tamil Nadu while asking the Centre to apprise it on May 8 about steps taken for setting up of Cauvery Management Board. 
During the hearing, Attorney General KK Venugopal Centre sought more time for setting up of the Board on the ground that PM Narendra Modi and other ministers are busy campaigning in Karnataka for the May 12 Assembly elections.
Seeking 10 days time to finalise setting up of the Board, AG Venugopal told Chief Justice Dipak Misra, Justice AM Khanwilkar and Justice DY Chandrachud: "A draft scheme has been placed before the cabinet. Because of Karnataka elections, the Prime Minister and all other Ministers are in Karnataka. Before that the Prime Minister was abroad (in China)."
In a strong rebuttal, senior counsel Shekhar Naphade, appearing for Tamil Nadu, said: "Sorry to say, the Central government is politicizing the issue. They are worried about their electoral fate in Karnataka. Election in Karnataka is on May 12 and somehow they don't want to do it till then. We have enough of it, it is brazen partisanship of the Union of India. It is the end of co-operative federalism."
In its February 16 verdict, the Supreme Court had directed the Centre to evolve a 'scheme' on the Cauvery dispute involving Tamil Nadu and Karnataka, the ruling AIADMK, the DMK and other political parties have been insisting for setting up of the Cauvery Management Board (CMB).
Defence Minister Nirmala Sitharaman had on Wednesday said that the Centre was holding discussions with stakeholders on the formation of CMB and that no unilateral or arbitrary decision would be taken on the interstate river water sharing issue. 
She said several states have river water management boards and authorities to resolve water disputes and the best system of boards should be chosen to address the Cauvery dispute. 
"It (the Centre) has to hold consultations with all the states and inform the court about the outcome of the discussion with them and then take action. The central government will not take any arbitrary and unilateral decision or action on the Cauvery issue," she said.
Asked if the constitution of the CMB was being delayed due to Assembly elections in Karnataka, she said it was not the case. The state goes to polls on May 12. 
"The CMB was not formed since 2007. The DMK and the Congress were in power and were allies... Did they not form the CMB with the elections in mind then?" she asked. 
(With inputs from agencies)