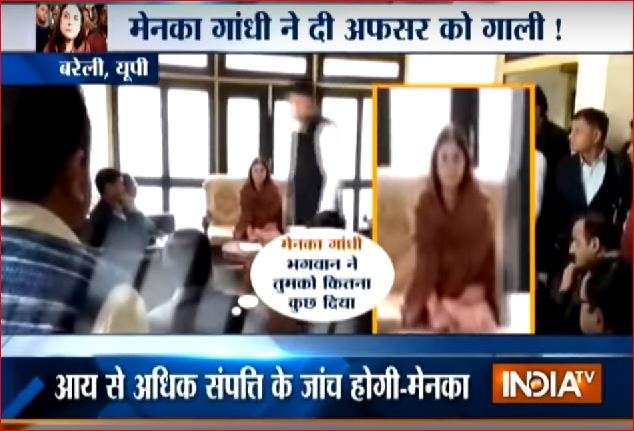 In a shocking incident, Union Minister Maneka Gandhi was caught on camera hurling abuses at an official of Uttar Pradesh. 
The incident took place during a public meeting in Bareilly where the minister was interacting with the people of the area who were agitated over the alleged corruption in Public Distribution System (PDS).
After listening to their grievances, the minister lost his cool and lashed out at the Supply Inspector of the area.
"Humans survive on respect rather than money. You are fat like a b****** and on top of that you have the gumption to take bribe," the minister told the official.
The union minister also issued orders for lodging of Disproportionate Assets (DA) case against the official.
Watch Video: Union Minister Maneka Gandhi  abuses UP official in Hindi