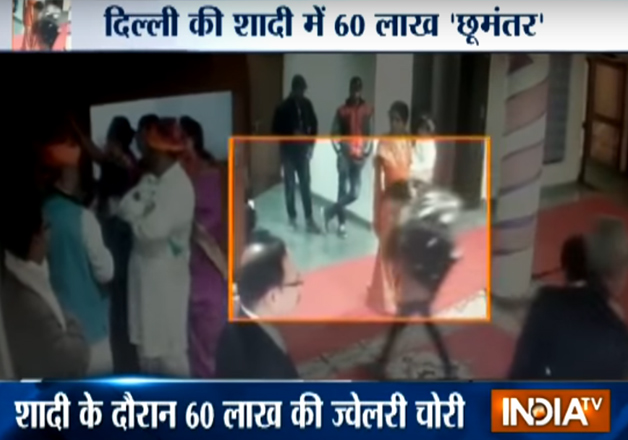 In a surprising CCTV footage which emerged on Monday, two kids can be seen decamping with cash and jewellery worth around Rs 60 lakh from a wedding ceremony at the Islamic Cultural Centre on Delhi's Lodhi Road. 
In the footage, one of the kids, aged between 10 and 12 years, can be seen standing near a bag of jewellery. The child waits for a while and then carries the bag walking among the guests and leaves the place within a few minutes. 
Another CCTV footage shows the child walking up to the lobby where he meets his associate—probably slightly older than him. Both of them hurriedly walk out through the main gate carrying the bag on their back.
The incident took place yesterday around 1 AM at the wedding of Dr Saif Hasan Naqvi's sister at the India Islamic Centre.
It is suspected that an organised gang, which uses children to carry out thefts, is behind it. It can also be the handiwork of a gang of thieves, which allegedly targets wedding parties. 
A similar theft was reported at a wedding party last month where the gang had decamped with jewellery, Rs 7 lakh cash and a phone of a judicial officer in Juvenile Justice Board from his nephew's wedding in Civil Lines area. 
The Inter State Cell of Crime Branch had been tasked with probing the matter but they haven't been able to nab the accused.