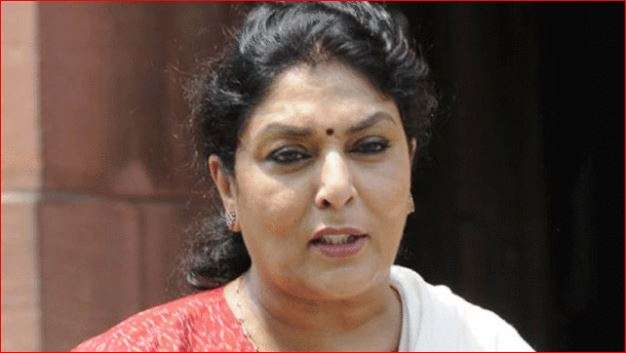 In a potentially controversial remark, Congress leader and former MP Renuka Chowdhury on Tuesday said that "casting couch" is prevelant in every sphere of life and even Parliament is not immune to it.
"It happens everywhere, and it is the bitter truth. Do not imagine that Parliament is immune or other workplaces are immune to it. It is time that India stood up and said, 'Me Too'," Renuka Chowdhury was quoted as saying by news agency ANI.
Chowdhury made the remarks when she was asked to respond to a comment made by veteran Bollywood choreographer Saroj Khan who had said that "casting couch" was prevalent everywhere and the film industry should not be singled out.
"Yeh chala aa raha hai Baba azam ke zamaane se. Har ladki ke upar koi na koi haath saaf karne ki koshish karta hai. Govt ke log bhi karte hain. Tum film industry ke peeche kyun pade ho? Woh kam se kam roti toh deti hai. Rape karke chhod toh nahi deti (This has been happening since time immemorial. There is always somebody who tries to take advantage of a girl. Why are you singling out film industry only? It at least gives jobs. It does not rape and abandon),"Saroj Khan told media persons on Tuesday.
Saroj Khan, however, later apologised for her comments.
On Saturday, Renuka had stirred another controversy by saying that whenever a rape victim approaches a police station to report the crime, she is first asked, "Kitne aadmi theyy (how many men were involved)."
Participating in an event in Patna, Chowdhury lashed out at the governments headed by both Narendra Modi as well as Nitish Kumar over "women safety" and alleged that women do not feel safe while going outside their homes these days.
Watch Video: Saroj Khan's shocking comment on casting couch in film industry