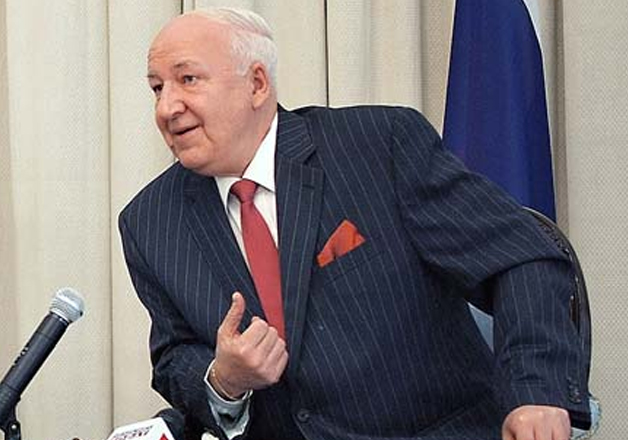 The decision of the government to demonetise high-value currency notes poses a risk to India's image globally and also endangers its ties with some important allies. The cash crunch at banks and the withdrawal limit set by the government has come as a double whammy, one that appears to have riled envoys of countries that India shares important strategic ties with. 
According to a report in Economic Times, Russian Ambassador Alexander Kadakin has written a letter to the MEA criticising the November 8 decision. 
In his letter, dated December 2, Alexander said that the 'restrictions on withdrawal of cash had severely affected the New Delhi Embassy's functioning as the withdrawal limit was not even enough to pay for a decent dinner in a restaurant'.
"Please just imagine if we in Moscow mirror this order of SBI (State Bank of India) when 50,000 roubles will not be enough to pay for a decent dinner in a restaurant, not to mention functioning of such a big embassy as ours in New Delhi or India's in Moscow," the letter reads. 
"SBI informed the Embassy that the cash withdrawal limit available to the Embassy is now Rs 50,000 per week under the government of India directives with no exceptions unless otherwise advised by the RBI. Such an amount is totally inadequate as regards the embassy's salary and operational expenditure requirements," he wrote.
The ET report further mentioned that the Russian embassy has staff strength of 200 (excluding family members) and with the new withdrawal limit the cash at hand for one person comes to Rs 250 a week. 
The envoy also urged the MEA to intervene into the matter and exempt Embassy staff from the withdrawal limit.

Russia is an important ally of India and a key defence supplier. The shortage of cash for its diplomatic staff and sharp criticism is not good for New Delhi in anyway.
The latest letter from the Russian side comes days after diplomatic missions of Ukraine, Kazakhstan, Ethiopia and Sudan sent protest letters to high-commands demanding exemption for diplomatic staff from the withdrawal limit of Rs 50,000 per week.