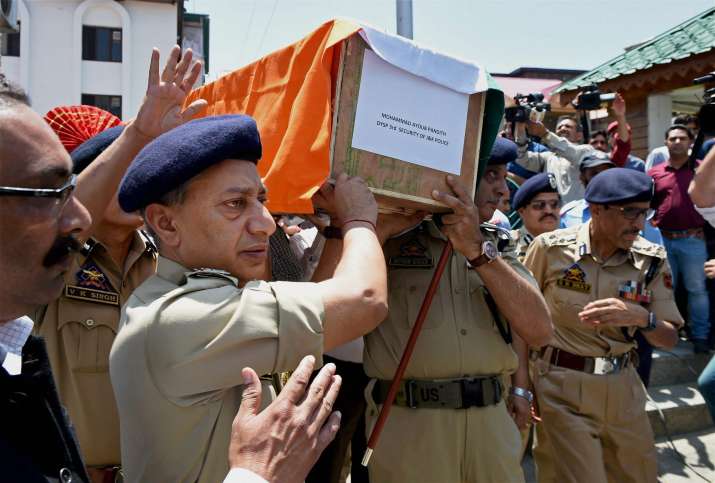 The Jammu and Kashmir Police today said it had cracked the case of lynching of a police officer here last month by arresting "three to four" persons. Other accused have also been identified and will be arrested soon, Inspector General of Police, Kashmir, Munir Ahmad Khan said here. 
Deputy Superintendent of Police (DySP) Ayub Pandith was stripped and lynched by a mob outside Jamia Masjid in Nowhatta area of old Srinagar on the night of Shab-e-Qadar on June 22, triggering an outrage in Kashmir. 
"We have been able to identify the real persons involved in that case and we have arrested three-to-four persons. We will be arresting others also," Khan said. 
"We have been able to recover the belongings (of the DySP) such as the identity card and the pistol," the IGP added. 
He said the investigation was going in the right direction. 
"I can say 60 per cent of the investigation we have completed and we have cracked the case. I will be holding a separate press conference after a couple of days once I complete around 90 per cent of the investigation," he said. 
Pandith was killed after he allegedly opened fire at a group of people who had caught him clicking pictures near the mosque. 
The DSP was posted at the access control of the mosque to prevent miscreants from vitiating the atmosphere so that people can offer prayers in peace.