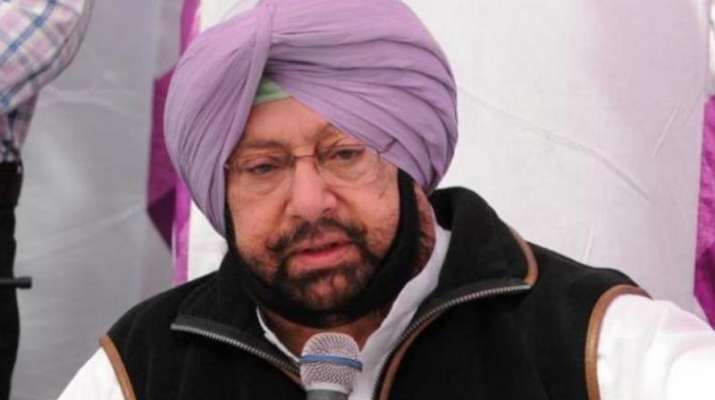 Punjab Chief Minister Captain Amarinder Singh has, a day before Lok Sabha polls in the state, asked Prime Minister Narendra Modi to show evidence of the Balakot airstrike, adding the BJP-ruled Centre was trying to claim credit for the cross-border strike.
"I don't think Modi has any right to claim these as his personal success. No Prime Minister before him — from 1947 until now – has claimed any strike (by the forces) as their personal success. They have always attributed it to the armed forces. Mrs Indira Gandhi gave full credit to Field Marshal Sam Manekshaw (for the 1971 war)," Captain Amarinder Singh told The Indian Express on Sunday.
He said the people have the right to question the Balakot strike and the PM Modi-led government should show whether the strike took place or not.
"Forget about sending a reconnaissance aircraft, your satellites provide you information on a minute-to-minute basis. Similarly, when missiles were fired, every missile has a camera in its cone, on its nose, and it keeps relaying information until the point of its impact. That must have all been there with the Air Force. Why are you (government) not showing this? That is what we want to know," he said.
"Even in those days, fighter jets carried a gun camera movie and intelligence officers would screen the movie to confirm whether the pilot was telling the truth. These are tried and tested methods, so what are you trying to hide here?" he added.
The pre-dawn airstrike was carried out by the Indian Air Force on February 26, days after the Pulwama terror attack which killed 40 CRPF personnel.
Polling to 13 Lok Sabha constituencies (Gurdaspur, Amritsar, Khadoor Sahib, Jalandhar, Hoshiarpur, Anandpur Sahib, Ludhiana, Fatehgarh Sahib, Faridkot, Firozpur, Bathinda, Sangrur and Patiala) will take place on May 19.
Actor-turned-politician Sunny Deol, Union Minister and SAD leader Harsimrat Kaur Badal, Congress leader Manish Tewari, former Punjab Chief Minister Sukhbir Singh Badal and AAP lawmaker Bhagwant Mann are among the prominent candidates.