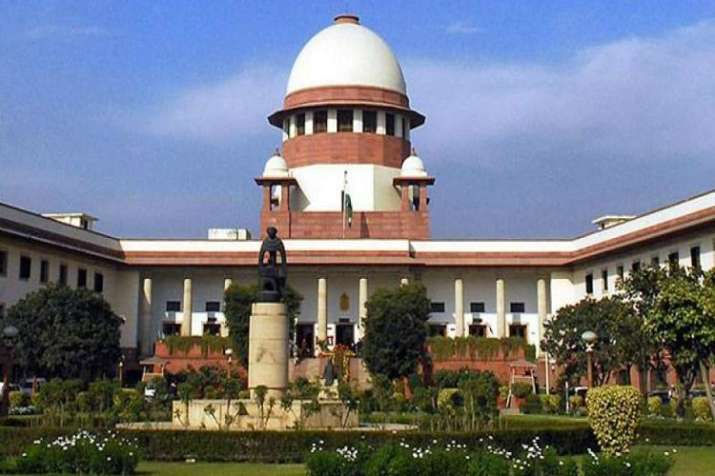 The Supreme Court on Friday ruled that it cannot direct the entire country to turn vegetarian and refused to urgently hear a petition seeking a ban on meat exports from India.
The court was hearing a petiion filed by the founder trustee of Healthy, Wealthy, Ethical, World Guide India Trust. The state-supported business of killing living creatures actively and continuously violates the constitution, the petition, which was argued by senior advocate Paras Kuhad, said.
In its ruling, the bench comprising Justices Madan B Lokur and Deepak Gupta asked: "You want the whole country to be vegetarian? Ban meat exports?".
The petition stated: "State policies and the state's involvement in the pollutive slaughter-cum-meat trade is against public health, farmers' welfare and national interest. The business of meat trade is brutal, toxic, and destructive of animal and human life.
"The very nature of the said business is a drain on water and other precious public resources; opposed to sustainable development, economic and social justice principles; against all norms of Indian composite culture and related constitutional duties; violative of fundamental rights and, directive principles and other constitutional provisions", the statement read.
The petition claimed that in 2012, India was responsible for nearly a quarter of the world's beef (buffalo meat) export trade alone, and today, is amongst the world's top beef exporters.
This is a dubious achievement indeed, considering that in 2007 India was responsible for 8% of the world's beef exports. India has been exporting meat and other livestock products since 1973-74. The annual exports were around 2000 tonnes in 1973-74. Last year, in 2016-2017, annual meat exports were around 1352940 plus metric tonnes.
The petition claimed that the government had no business running, promoting, encouraging, assistin, subsidising any slaughterhouse or related activity, either for exports, or for domestic consumption as this patently violates constitutional and statutory provisions, and is against public interest.This petition clarified that it was not directed against private citizens establishing and running slaughter houses and producing meat for domestic consumption (as per the laws of the land) and eating their choice of food.