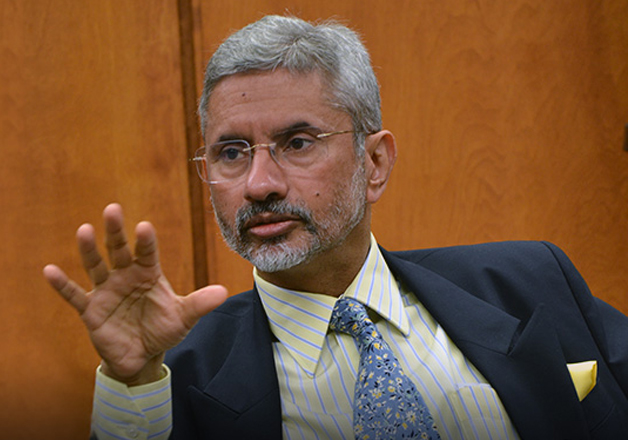 Foreign Secretary S Jaishankar has called for a 'sensible and pragmatic' conversation between India and China on accommodating each other's aspiration to strengthen ties.
In a report of the Standing Committee on External Affairs on India's soft power which was tabled in Lok Sabha yesterday, the Foreign Secretary also said that India should use its soft power and do more in improving its image in China as people there do not have a very fair idea about the country. 
"I do not think we should be in denial of what is the problem that we are having with China right now. So, at this time what is required with China is a sensible, pragmatic conversation about how not accommodating each other's aspirations is not beneficial to the relationship. We need to have the conversation and we will have that conversation," Jaishankar observed.
"I do believe, particularly in China, we need to do more to improve our image there. I did two postings there back to back. I think an average American has an image of India which is much superior to what an average Chinese has of India," he added.
Referring to the issue of India's membership to the Nuclear Suppliers Group (NSG), he said soft power has a value but asserted it cannot be substitute for some serious hard power arguments. 
"...we cannot find a fix for a terrorism problem or a PoK problem or a NSG problem in soft power engagement per se," he said.
"Therefore, clearly there is work to be done, there is soft power deficiency there which needs to be remedied," he further said.
Comparing India's soft power with that of China, the Foreign Secretary said that India's pluralism, which does not have sharp edges, and the very lack of assertiveness make people comfortable and less threatened. 
"A part of it was also because a democratic country with a culture of tolerance, culture of acceptance seems to be intellectually less domineering than China," he said. 
The committee, headed by Congress MP Shashi Tharoor, said that Indian diaspora is critical in promoting India's soft power besides Bollywood and Indian popular culture. 
The ministry told the panel that democratic and secular values, peaceful coexistence, friendly relations with neighbours and the strengthening of regional cooperation have been the tenets of Indian culture, political values and foreign policy. 
In its comments, the committee felt government has been able to leverage India's soft power only in a fragmented way without the backing of a cohesive policy or commensurate financial resources. It recommended formulating a comprehensive and well structured policy delineating India's soft power resources. 
The panel said a study can be done to establish the linkages between India's soft power and tangible outcomes in the field of diplomacy. 
"The committee also recommends that India being the birthplace of Mahatma Gandhi, we should propagate his values and philosophy through embassies in all parts of the world in a sustainable manner in the long run. In a world divided by strife and conflict, the path of non-violence and peace lit by Mahatma Gandhi decades ago could awaken nations around the globe to Indian's message once again. In addition, Gandhian values of environmental consciousness, 'small is beautiful' and moral living have once again become relevant to global public discourse. There could be no better time to revive interest in the Father of the Nation," it said. 
Complimenting the role of Indian Council of Cultural Relations, the Parliamentary panel said budgetary constraints faced by it has a crippling effect on desired outcome. It said financial crunch is the sole reason responsible for decline in the number of activities by the ICCR. 
(With PTI Inputs)