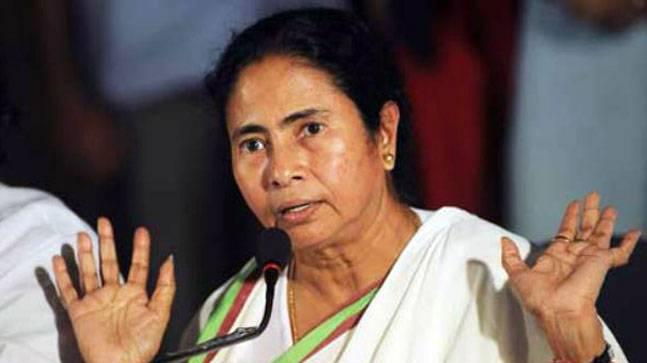 The Calcutta High Court on Thursday gave conditional permission to the Bharatiya Janata Party's Rath Yatra rallies, saying the organisers will be liable for any untoward incident or damage to public property.
The Bengal government may, however, move the division bench on Friday challenging the court order.
The state government had last week rejected BJP's plea to hold the 'Rath Yatra', touted as the 'save democracy rally', saying there was "grave apprehension of major breach of peace and communal violence during and in the aftermath" of the programme.
The BJP had moved a single bench of the Calcutta High Court on December 17 after the Bengal government's decision and proposed December 22, 24 and 26 as fresh dates for the three Rath Yatra rallies.
Acting on a fresh plea filed by the saffron party, Justice Tapobrata Chakraborty allowed the rallies to be taken out, but said the organisers have to inform the police superintendent of the district concerned 12 hours before taking out the yatra.
He said the organisers would be liable for any untoward incident or damage to public property during the rallies and directed the state police to deploy adequate force to ensure there is no breach of law and order.
Meanwhile, the BJP leadership on Thursday came up with tentative new dates from December 28 to 31 for its proposed three-phase 'Rath Yatra' programme in West Bengal after the Calcutta High Court gave its nod to it, setting aside the state government's objections.
BJP national general secretary Kailash Vijayvargiya said that though the dates have not been finalised, the Rath Yatra, which is now christened the 'Ganatantra Bachao Yatra' (Save Democracy Rally), will be held as per its earlier schedule and move across all the 42 Lok Sabha constituencies in the state.
"We welcome the court's verdict... Today we had a meeting with the party functionaries. The tentative new dates (for the Rath Yatra) are December 28, 29 and 31. Nothing has been finalised as of now. We will inform the state government about it," Vijayvargiya said.
According to the Bharatiya Janata Party (BJP) sources, party national president Amit Shah will flag off the three yatras.