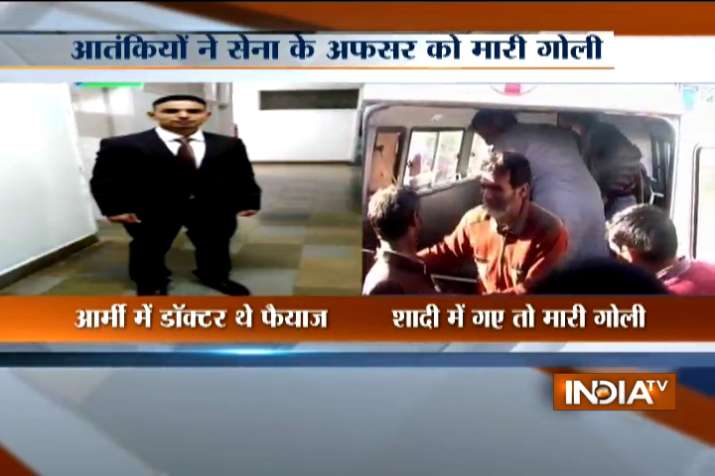 Bullet ridden body of an Indian Army officer was found in South Kashmir's Sophian district early this morning.
The body of Lieutenant Umar Fayaz was found in the Hemran area of Sophian district.
Lieutenant Umar Fayaz belonged to Kulgam district of South Kashmir.
According to a senior police officer,  Lieutenant Umar Fayaz was kidnapped by the terrorists Tuesday evening. 
J&K: Bullet ridden body of a Army lieutenant found in Shopian district's Herman, in South Kashmir; identified as Umar Fayaz from Kulgam pic.twitter.com/lmeOU3Kgsa

— ANI (@ANI) May 10, 2017
Lt Umar Fayaz had gone to attend wedding of daughter of his maternal uncle at Batapura (Near Behibagh) from there he was reportedly abducted by terrorists at around 2200 hr on Tuesday.
His bullet riddled body was found at Harmen (West of Behibagh) this morning.
The mortal remains are undergoing postmortem at Dist Hospital, Shopian and will subsequently be brought to Sursun for burial with military  honours.