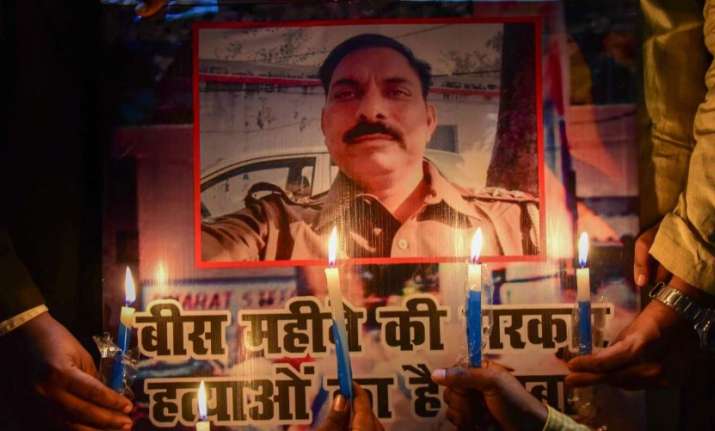 In Bulandshahr violence case, accused Army soldier Jitendra Malik was denied bail by Chief Judicial Magistrate court on Monday. The Army jawan arrested for his alleged involvement in the killing of a police inspector during mob violence in the district was on Sunday sent to 14 days' jail.
Uttar Pradesh DGP O P Singh said that the situation in the district was peaceful now.
"Peaceful atmosphere prevails in Bulandshahr. Law and order are good," he told reporters in Shirdi.
The Army handed over the suspect, Jitendra Malik, to UP Special Task Force team in Meerut late Saturday night, officials said. Malik was interrogated by the crime branch during the day and also questioned by the Special Investigation Team constituted by the Uttar Pradesh government to probe the incident, the city Superintendent of Police (Crime) said.
On December 3, a mob of some 400 people rampaged through a village in Bulandshahr apparently after cow carcasses were found in a jungle nearby. During the violence, Inspector Subodh Kumar Singh and a 20-year-old man died of gunshot wounds. Singh and his team had gone to the area to tackle the violence when they came under attack by the mob.
Inspector Singh, who died in the mob violence, was the investigating officer of the Dadri lynching case from September 28, 2015, to November 9, 2015. However, the chargesheet was filed by a different IO in March, 2016.
(With inputs from agencies)