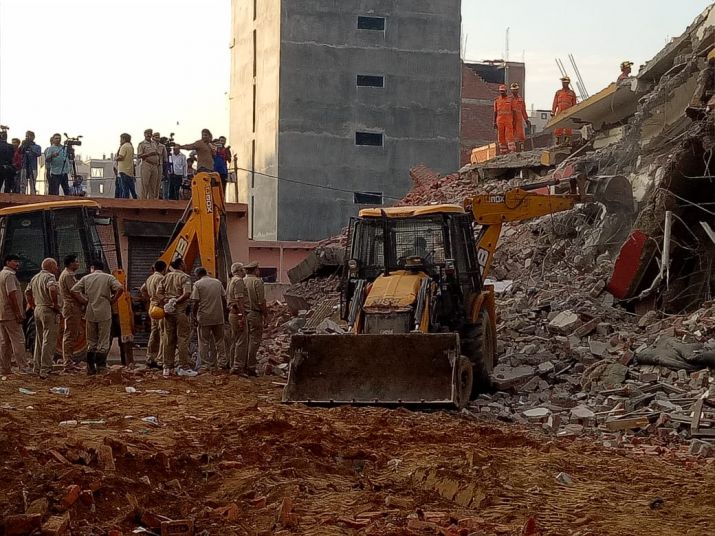 A three-storey under-construction building collapsed in Noida's sector 121 on Friday morning, adding to the woes of the residents already facing a grim situation due to heavy rains here. This comes after a series of building collapses reported from Noida, Greater Noida and Ghaziabad recently. 
Earlier on Thursday, a three-storey building collapsed in Greater Noida's Mubarakpur area. At least three occupants of the building were rescued safely. Construction of basement was going on plot adjacent to the building which collapsed. 
Delhi and its adjoining areas Noida, Greater Noida, Ghaziabad have been receiving incessant rain since yesterday. This was the third building collapse in Greater Noida, Ghaziabad within the last 15 days. 
A six-floor building under construction crashed on a five-storey building next to it, bringing it down as well, in Shahberi village under the Bisrakh police station on July 19. Nine people, including an 18-month-old toddler, were killed in the building collapse.
On July 23, two people were killed when an under-construction five-storey building collapsed in Ghaziabad's Masuri area.