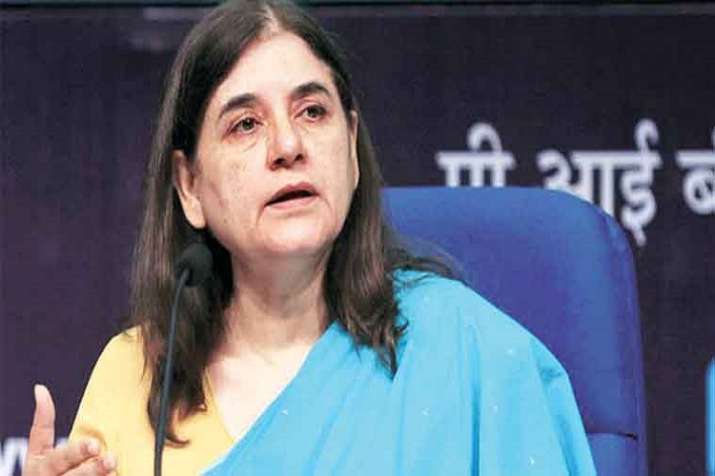 In the backdrop of the alleged sexual exploitation of minor girls in Bihar's Muzaffarpur and Uttar Pradesh's Deoria, Union Minister Maneka Gandhi on Monday urged the states to build  single large central facility to house such children in a bid to prevent "abuse and misuse" by NGOs.
The Women and Child Development Minister said that the adoption and skill development programmes in a central facility would be much easier and it would also help in checking "abuse and misuse" by NGOs who are running their own shelter homes with grants from the government.
"I have been asking for a scheme where each state should have a single large facility to house all such girls and children which should be run by the state government," she said.
Other homes in the state should only provide temporary shelter to women, girls and children in distress situations and after clearance by the Child Welfare Committee, Gandhi said. 
She added that the Women and Child Development Ministry would be happy to fund the construction of these facilities in each state and then it handover to the state government. 
The case of sexual assault of minor girls at the Muzaffarpur shelter home, run by an NGO, was first highlighted in an audit report submitted by the Tata Institute of Social Science (TISS), Mumbai, to the Bihar Social Welfare Department in April this year.
The FIR in the case was registered on May 31 against 11 people, including Brajesh Thakur, the owner of the NGO which ran the government-funded shelter home for destitute girls.
On July 26, Bihar Chief Minister Nitish Kumar recommended a Central Bureau of Investigation (CBI) inquiry into the matter.
About 34 minor girls were allegedly sexually abused at the shelter home in Muzaffarpur, with medical reports confirming rape of them.  Earlier on Sunday, Bihar government suspended 14 officials on account of their negligence and dereliction of duty.
The alleged rape case caused widespread public outcry with opposition parties led by RJD's Tejashwi Yadav led a protest rally in Jantar Mantar on Saturday demanding resignation of Bihar CM Nitish Kumar. 
The second case of sexual assault against girls in Deoria in Uttar Pradesh came to light on Sunday when a 10-year-old girl managed to flee from the shelter home and informed them about the plight of the inmates, who were reportedly sexually abused by the couple running the shelter home, after which police conducted a raid and 24 girls were rescued. 
The Uttar Pradesh government swung into a damage control mode by removing the district magistrate and ordering a high-level probe into the matter. The incident also gave fresh ammunition to the opposition parties to attack the Yogi Adityanath-led government.
Both the Congress and the Samajwadi Party demanded a CBI probe into the incident.
WATCH VIDEO :