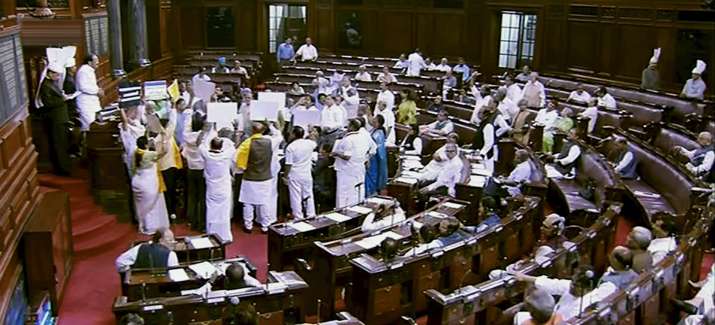 The protests by the opposition parties as well as AIADMK members marred the Rajya Sabha proceedings for another day. The House today witnessed disruptions on various issues including bank scam, special package for Andhra Pradesh and Cauvery Board. 
As soon as the House met this morning, Chairman M Venkaiah Naidu made a reference to the International Women Day and wished Rajya Sabha members, especially the women MPs, and through them all citizens of the country.  Several women members as well their male counterparts stressed on the importance of women empowerment and suggested steps in this direction. 
However, the amiable environment in the House was short- lived as slogan shouting members from the opposition Congress as well some from the AIADMK trooped into the Well.  Amid disruptions, the House could not take up the scheduled Question Hour and it was adjourned for the day.
(With inputs from PTI)