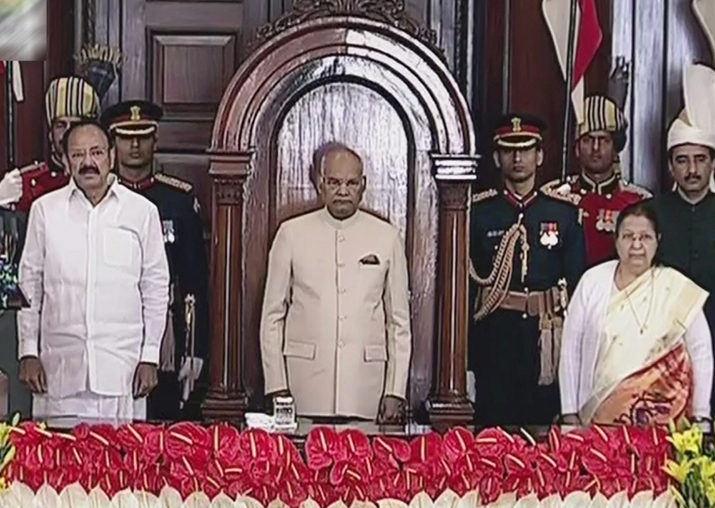 In his maiden address to the joint sitting of both Houses of Parliament, President Ram Nath Kovind touched on various issues related to common people, saying '2018 is an important year for realising the dream of new India'.
The President said that he is hopeful the Triple Talaq Bill will clear the Rajya Sabha hurdle, enabling Muslim women to live a life free of fear and dignity.
The President also pitched for simultaneous elections to Parliament and state assemblies, saying there was a need to discuss and build a consensus among all parties on the possibility of holding simultaneous polls. 
Here's a list of top 10 quotes from Kovind's maiden address: 
1. Terrorism in interior parts of Jammu and Kashmir is directly related to the cross-border infiltration. Our armed forces, paramilitary forces and Jammu and Kashmir Police have a better coordination, and are giving a befitting reply to this violence. 
2. There is need to discuss and build consensus among parties on the possibility of holding simultaneous elections for Parliament and the state assemblies. 
3. Muslim women's honour was a victim of political upmanship. Now the country has the opportunity to free them from this situation. My government tabled a bill on Triple Talaq in Parliament and I hope it will become a law soon. After the law comes into force, the Muslim daughter and sister can live a life free of fear and dignity.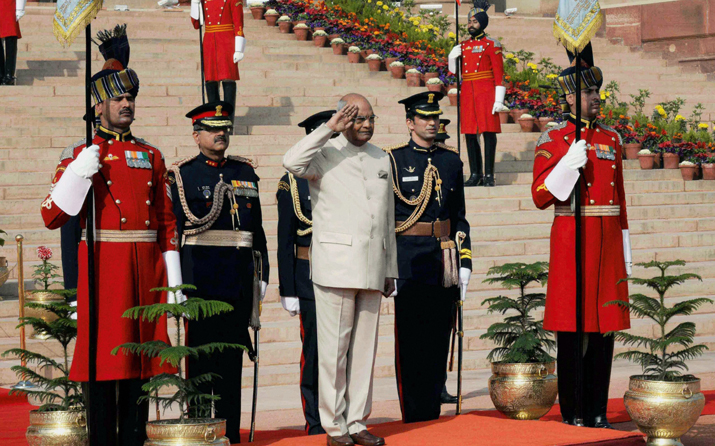 4. Aadhaar has helped in securing the rights of the poor by eliminating middlemen. At present, digital payments are being carried out in more than 400 schemes of the government. Through digital payments, the government was able to save over Rs 57,000 crore from reaching the middlemen. 
5. BHIM App is playing a major role in promoting digital transactions. The recently launched 'Umang App' has also made more than 100 public services available on mobile phones.
6. Government is committed to doubling of farmers' income by 2022. To ensure remunerative price to farmers for their produce, the agriculture mandis are being connected online. So far, agricultural commodities valued at about 36,000 crore have been traded on e-NAM portal.
7. In the last three-and-a-half years, inflation, current account deficit and fiscal deficit on an average have come down.
8. In the electronic manufacturing sector, there are now over 113 mobile phone companies working in the country. There were only two mobile manufacturing companies in India in 2014. Through this, the number of youths across the country are getting more opportunities of employment.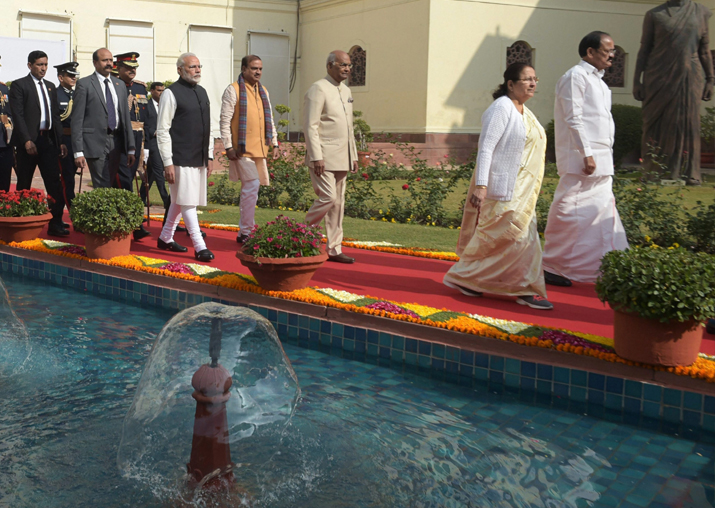 9. The diplomatic efforts of the government have got India renewed respect in the world.
10. After becoming a member of the Missile Technology Control Regime last year, this year we have been included in the Wassenaar Arrangement and Australia Group. This success has been attained after a long struggle and is a major achievement of my government.