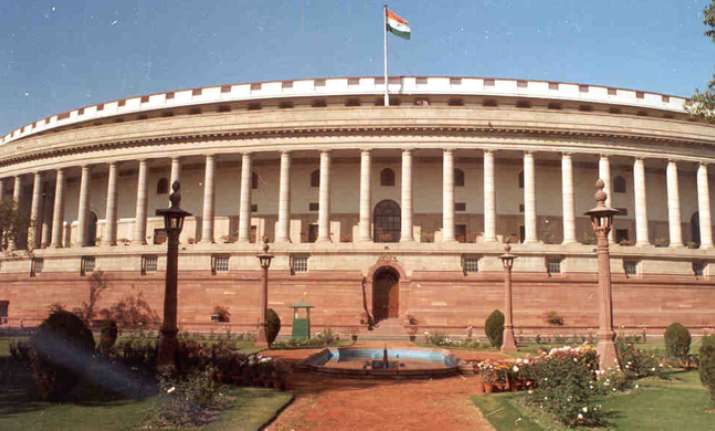 The second half of the Budget Session of Parliament is set to commence today. The government will seek to push its legislative agenda, including the bill for the confiscation of properties of fugitives, and the opposition likely to target it on a range of issues including the multi-crore bank frauds.
The session begins two days after the election results in the northeast were announced that saw the BJP triumphing in Tripura and improving its performance in Nagaland and Meghalaya. 
The BJP is expected to be in high spirits to take on a combative opposition that has been seeking to pin down the government over the Rs 12,600 crore Punjab National Bank (PNB) scam involving diamantaire Nirav Modi and his uncle Mehul Choksi.
Here are the LIVE Updates on Budget Session: 
10:04 am: RJD MP JP Yadav gives adjournment motion notice in Lok Sabha over PNB Fraud Case
10:00 am: SP MP Naresh Agarwal gives adjournment motion notice in Rajya Sabha on PNB Fraud Case 
09:19 am: BJP MP Vinay Sahasrabuddhe gives adjournment motion notice in Rajya Sabha under rule 267, on 'reports of corrupt practices indulged in by relatives of former ministers under tacit protection by ministers'. The government and the Congress are likely to cross swords over the arrest of Union Finance Minister P Chidambaram's son Karti by the CBI in the INX Media alleged bribery case. The Congress has termed the CBI action "political vendetta". 
07:00 am: Congress submitted the adjournment motion in Rajya Sabha last night over the PNB fraud case
06:50 am: The opposition is also likely to corner the government over the tussle between Prasar Bharti and the Information and Broadcasting Ministry.
06:30 am: It is likely to raise issues concerning farmers, the Rafale deal, alleged Staff Selection Commission "job scam", loss of life and property due to ceasefire violations on the LoC and increase in the cost of petroleum products. 
06:15 am: Apart from the finance bill, the government may also push for passage of the pending triple talaq bill during the session that ends on April 6. 
06:00 am: The first part of the budget session was held from January 29 to February 9. 
(With inputs from agencies)