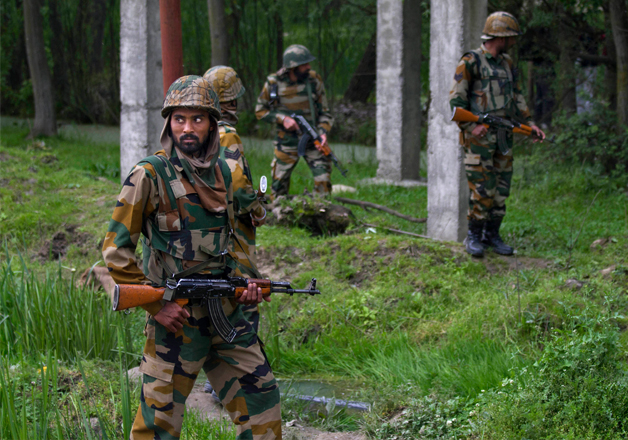 Border Security Forces (BSF) today arrested a 30-year-old Pakistani intruder along the LoC in Jammu and Kashmir's Akhnoor sector.
A BSF official said that the intruder, identified as Abdul Kayum, is a resident of Pul Bhagawa area of Sialkot in Pakistan. He was arrested between 4 am and 5 am in the Pargwal area.
A mobile was also recovered from Kayum, the official added. 
"We arrested the intruder as soon as he reached near the fence in Akhnoor area. He was unarmed. We are yet to ascertain the purpose of the intruder of crossing the border and entering Indian territory as he is continuously changing his statement," the official said.
"This kind of incident generally happens on the IB (International Border) and we take them seriously every time," the official added.
The officer further informed that a combing operation had begun along the Line of Control near Keran village in north Kashmir's Kupwara district this morning after noticing some suspicious movement which also forced them to resort to firing. 
Earlier this week, Army and BSF have arrested two Pakistani nationals during search operations in the Uri sector, the site of Sunday's terror attack that killed 18 jawans. 
The arrest comes in the backdrop of intelligence agencies warning that Pakistan-backed militants are waiting to infiltrate into the Indian side in Kashmir. The agencies have specifically highlighted that 40 to 50 terrorists are hiding near the launching pads in areas close to the border.
Following the recent attacks at Kashmir's Uri sector, a red alert has been sounded in the state.