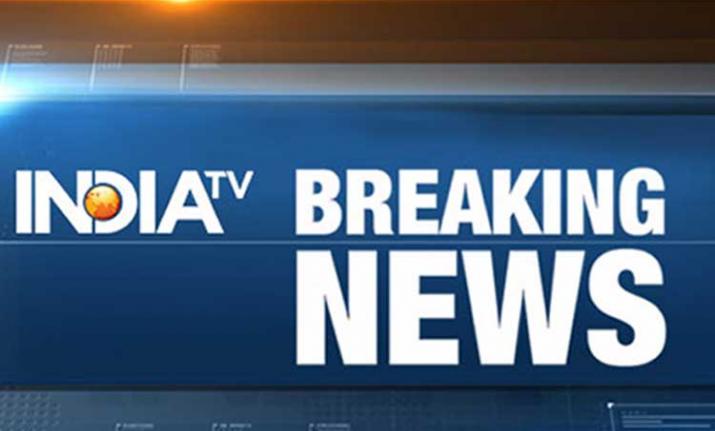 Twitter is buzzing with breaking news and news alerts from India and rest of the world. Here is the live coverage of all breaking alerts and latest updates from the micro-blogging site on one page:
Breaking News of August 10: 
02:55 pm: Analysis of recovered items suggest that group belonged to Lashkar-e-Taiba Tanzeem. They had probably infiltrated recently across the LoC from Pak occupied Kashmir: Brig. D.R. Rai, Rashtriya Rifles, Indian Army on the weapons recovered after Rafiabad encounter #JammuAndKashmir
02:50 pm:  What I said is wrong,have apologised. Didn't want to hurt sentiments. It's being intentionally politicised. Why should R Gandhi apologise when I said that?: H Dalwai,Congress on his remark'Women treated unfairly in all communities.Even Ram ji once left Sita ji after doubting her'
02:50 pm: Delhi: NIA Special Court extends the judicial custody of Kashmiri separatist Asiya Andrabi and her two women associates till 7 September in connection with a case of allegedly being involved in a conspiracy against the country with support from Pakistan.
01:20 pm: I spoke to Kerala CM, he is fully satisfied with the assistance of the central govt & he has told me that every department is cooperating well. If he needs any other assistance he will inform me: Union Home Minister Rajnath Singh on Kerala Floods
01:15 pm: Delhi: Parents of students protest outside govt school in Gole market, where man was arrested yesterday on charges of sexually assaulting 1 of the students. A parent says,'even women have to register their entry before going inside the school, how did a man enter just like that?'
01:05 pm: Delhi High Court grants additional time to former union telecom minister A Raja, DMK leader Kanimozhi & others to file their reply in Central Bureau of Investigation (CBI) appeal against their acquittal in 2G spectrum allocation scam case. Next date of hearing is October 9.
01:00 pm: Emergency executive meeting of Dravida Munnetra Kazhagam (DMK) has been called on August 14 at the party office in Chennai. 
12:44 pm: Defence Minister Nirmala Sitharaman held a meeting with South Korean Defence Minister Young-Moo Song in Delhi, today.
12:35 pm: There was a political motive behind the 'award wapsi' movement. There was no reason as such, except that some people wanted to create an atmosphere against PM Modi: Former Sahitya Akademi president Vishwanath Prasad Tiwari
12:18 pm: Supreme Court admits the appeal filed by Central Bureau of Investigation in Arushi Talwar murder case.
12:10 pm: Rajya Sabha adjourned till 2:30 pm after uproar by Opposition over Rafale Deal issue.
12:10 pm: Notice issued by Rajasthan High Court to State President BJP Madan Lal Saini on a PIL by an advocate Dr Vibhuti Bhushan Sharma against Rajasthan Gaurav Yatra alleging misuse of public money.
12:05 pm: Sensex sheds over 100 points, Nifty tests 11,450; Jet Airways dives 10 per cent
11:58 am: MP: On complaint of a differently-abled girl at a Bhopal shelter home, man has been detained on charges of raping her. SP Bhopal says,"Victim said the accused raped her 2-3 times. The incident took place at shelter home's hostel. 20-25 girls stay at shelter home. Case registered"
11:56 am: Supreme Court today directed the police to act against those 'kawariyas' who indulge in vandalism & take law in their hands.
11:55 am: Jammu And Kashmir Governor NN Vohra chaired a meeting of senior Civil, Police, Central Armed Police, Army, and State and Central Intelligence Agencies to review the security management related issues at Raj Bhavan.
11:51 am: Supreme Court rejects petition filed by the wife of former IPS officer, Sanjiv Bhatt against demolition of an unauthorised construction by them at their Ahmedabad residence.
11:50 am: Delhi HC today directed Centre to file a comprehensive affidavit within 4 weeks on a PIL claiming there is institutionalised discrimination against married women by not inducting them in Judge Advocate General (JAG) service. The JAG service is the legal arm of the Indian Army.
11:45 am: Protest outside UK High Commission in Delhi against August 12's Khalistan 'Referendum 2020' rally in London.
11:40 am: My statement has created controversy, if I said something wrong I apologise: Dalai Lama on his statement, "Mahatma Gandhi ji was very much willing to give Prime Ministership to Jinnah but Pandit Nehru refused."
11:35 am: Madras High Court First Bench of Acting Chief Justice and Justice SS Sundar asks Tamil Nadu state government to reply within four weeks to a plea for compensation to those reportedly attacked by Tamil Nadu police for opposing Chennai-Salem green express highway.
11:30 am: SC decides to hear next week a petition filed by Congress leader Kamal Nath, seeking transparency in the upcoming Madhya Pradesh state Assembly polls. Petition seeks a direction to EC that it should match&equate votes, which would be cast by voters, on EVMs with VVPAT. (File pic)
1:05 am: I request everyone to make efforts at their own level to ensure biofuel reaches every village across the country: PM Modi at World Biofuel Day event in Delhi
11:00 am: Students, teachers, scientists, entrepreneurs and public will have to pitch-in to take the revolution of biofuels to every household in India: PM Modi at World Biofuel Day event in Delhi
10:50 am: Today efforts are underway to transform the lives of poor, farmers and tribal through 'gobardhan, vandhan and jandhan': PM Modi at World Biofuel Day event in Delhi
10:53 am: Rajiv Gandhi assassination case: Supreme Court takes into record the affidavit filed by the Central government which stated that the President had rejected the proposal to release seven convicts and adjourned the matter.
10:44 am: Sheena Bora murder accused Indrani Mukerjea has filed bail plea in Special CBI Court in Mumbai
10:40 am: Delhi: Congress, CPI, RJD and AAP hold protest outside Parliament over Rafale deal issue
10:38 am: Those on spiritual pilgrimage are lost in devotion of god, can never be violent, but yes if some anti-social elements get involved then we will take strict action,no one will be spared irrespective of who he is: Dinesh Sharma,UP Deputy CM on incidents of violence by Kawarias
10:30 am: Women treated unfairly in all communities, not just Muslims, even Hindus, Christians, Sikhs etc. In every society, there is male domination. Even Shree Ram Chandra ji once left Sita ji after doubting her. So we need to change as a whole: Hussain Dalwai, Congress on Triple Talaq Bill
10:15 am: BJP strategy meeting over Triple Talaq Bill underway in Parliament. BJP President Amit Shah, Rajnath Singh , Mukhtar Abbas Naqvi and other senior leaders also present.
0:04 am: Two more shutters of Idukki dam were opened today morning, increasing the water flow into Periyar river to 125 cuses (1,25,000 ltres/sec)
10:00 am: Meeting of Opposition leaders in RS at 10 in Parliament over Triple Talaq Bill
09:15 am: SGPC president condemns attack on 71yr-old Sikh man in California, US; seeks govt's intervention in matter. (ANI)
08:36 am: Delhi: Police arrested a man yesterday on charges of sexually assaulting a student at a government school in Gole market (ANI)
08:32 am: At 10 AM today, PM Modi will attend an event to mark World Biofuel Day in New Delhi: PMO India
08:05 am: Naxals set two buses and a truck ablaze in Chhattisgarh's Dantewada yesterday
07:00 am: India national under-20 men's football team that beat Argentina in the COTIF Cup in Spain on August 6 arrived at IGI Airport in Delhi early this morning
06:50 am: Kerala: Death toll due to flooding and landslides following heavy and incessant rains in the state rises to 26. (ANI)
06:40 am: 1 died in a clash between 2 groups in Meerut yesterday; SSP Rajesh Pandey says, 'argument broke out on August 8 over watching procession of 'kanwariyas'. Matter was almost solved but then later one went to another's house on August 9 & stone pelting took place,in which a person died'. (ANI)
05:26 am: Police & Excise Department seize 15,600 bottles of banned drugs Codeine Phosphate from a truck in Kathua's Lakhenpur. The drugs were being smuggled out of the district, hidden in bags said to be carrying potatoes. Driver fled the spot, owner of the vehicle arrested. (ANI)
05:13 am: Mumbai: Anti-Terrorism Squad (ATS) conducted a raid at the residence of a person named Vaibhav Raut in Nala Sopara area yesterday and recovered some suspicious material from the house and a nearby shop. Vaibhav Raut detained. More details awaited. (ANI)