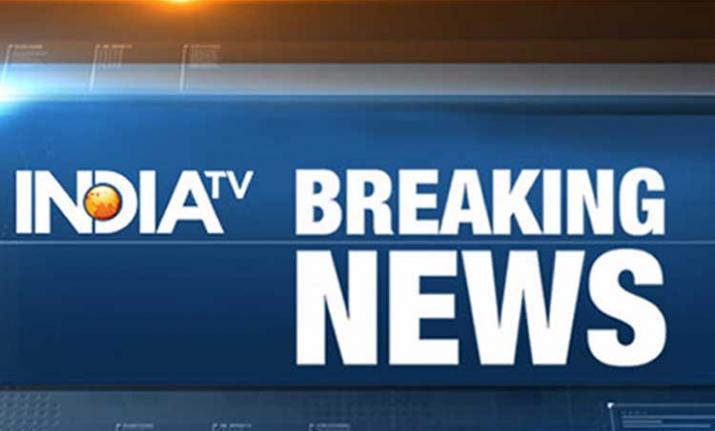 Daily dose of news plays very important role in our daily life. For some people, the morning is incomplete without knowing about what's happening across the world. Some digital-savvy people have a habit of consuming news even when they are travelling or in their free time. In today's world, where people rely on news websites for everything that's happening around, IndiaTV News provides you all breaking news, latest news, breaking story videos, Live TV and top shows of IndiaTV, country's leading news channel on a single platform to ensure you don't miss anything important.
Internet, Twitter, Facebook are buzzing with breaking news and news alerts from India and rest of the world. You can find here the LIVE COVERAGE of all breaking news alerts and latest news updates on just one page. IndiaTV Digital covers all top news as and when it happens and ensures its readers don't miss anything important.
BREAKING NEWS OF JANUARY 2:
4:30 pm: Share swap ratio finalised for merger of Vijaya and Dena Bank with Bank of Baroda: Exchange filings
4:21 pm: MoS MEA VK Singh's reply in Lok Sabha: Govt has engaged with relevant U.S. authorities, under terms of the India-U.S. Extradition Treaty of 1997, for extradition of U.S based individuals for their role in the 26/11 terrorist attack in Mumbai.
3:44 pm: MP govt to relook at process under which an honorarium is given to ppl arrested under Maintenance of Internal Security Act during Emergency.Govt notification states,"Amt spent is more than the allocated budget,from nxt month honorarium given must only be distributed after review"
3:11 pm: During the discussion on Rafale in Lok Sabha, Congress MP from Punjab Gurjeet Singh Aujla threw paper plane towards Finance Minister Arun Jaitley. Defence Minister Nirmala Sitharaman complained about it to the Lok Sabha speaker.
2:55 pm: FM Arun Jaitley in Lok Sabha: There is a speciality about UPA in decision making that is if the aircraft being selected is not the one whose commerce you have dealt with then delay the transaction, make it impossible
2:12 pm: Congress President Rahul Gandhi in Lok Sabha: Prime Minister in an interview said that no one is accusing him personally on #Rafale. Entire nation is asking a direct question to the PM.
1:43 pm: Goa CM Manohar Parrikar tweets, "The audio clip released by the Congress party is a desperate attempt to fabricate facts after their lies were exposed by the recent Supreme Court verdict on Rafale. No such discussion ever came up during Cabinet or any other meeting." 
1:20 pm: Agitated locals today thrashed 13-year-old son of the man accused of shooting dead a local RJD leader yesterday. The boy has succumbed to his injuries during treatment in Bihar.
1:00 pm: Five BJP Mahila Morcha members protesting against two women entering Sabarimala Temple today, stopped from entering the state secretariat by police in Thiruvananthapuram.
12:35 pm: Hindu society cannot be expected to wait till eternity for a court decision, only way forward is to enact a legislation clearing the way for the construction of a grand temple at the Ram janmbhoomi: VHP
12:32 pm: Supreme Court dismisses a petition seeking registration of FIR against former UP Chief Minister Mulayam Singh Yadav, for giving an order to open fire on Kar Sewaks in 1990 during the agitation for Ram Temple.
12:01 pm: Petitioners in Rafale fighter jet deal - Yashwant Sinha, Arun Shourie and Prashant Bhushan move Supreme Court for review of Rafale judgment.
11:37 am: Former Defence Minister Manohar Parrikar has the all the files relating to Rafale jet deal. The fashion in which every procedure was bypassed...it is all recorded in the files. Those files are with Mr Parrikar. Why are those files being hidden?: Randeep Surjewala
11:15 am: Congress President Rahul Gandhi to participate in the discussion on Rafale in Lok Sabha today.
11:00 am: TV Dhinakaran moves Supreme Court to allot 'Pressure Cooker' symbol to his party Amma Makkal Munnetra Kazhagam for Thiruvarur by-election scheduled to be held on January 28, seeks an urgent hearing in the matter.
10:30 am: BJP workers hold protest outside the Secretariat against Chief Minister Kamal Nath over Vande Mataram row.
10:00 am Rupee falls 27 paise to 69.70 against US dollar.
9:32 am: Local RJD leader was shot dead in Deepnagar police limits, in Nalanda, yesterday. Locals attacked and set fire to the house of the accused; Police investigation underway.
9:02 am: Two women devotees Bindu and Kanakdurga entered & offered prayers at Kerala's Sabarimala Temple at 3.45am today.
8:30 am: Indian Army dismisses Pakistan's claim of shooting down an Indian quadcopter in the Bagh sector along the LoC.
8:01 am: Pakistan violates ceasefire along the Line of Control in Poonch sector in Jammu and Kashmir; Indian troops retaliating​
7:30 am: Major pollutants PM 2.5 and PM 10 are at 293 and 295, respectively in Lodhi Road area, both in 'Poor' category, according to the Air Quality Index (AQI) data.
7:00 am: In an unique initiative "Women on Wheels" by Hyderabad Police, female police officers will now be patrolling streets to prevent crime against women
6:25 am: Delhi: UPSC aspirants stage protest in Mukherjee Nagar demanding compensatory attempts in UPSC Civil Services Exam 2019, 2020, 2021 for those who suffered due to the Civil Services Aptitude Test (CSAT) exam pattern