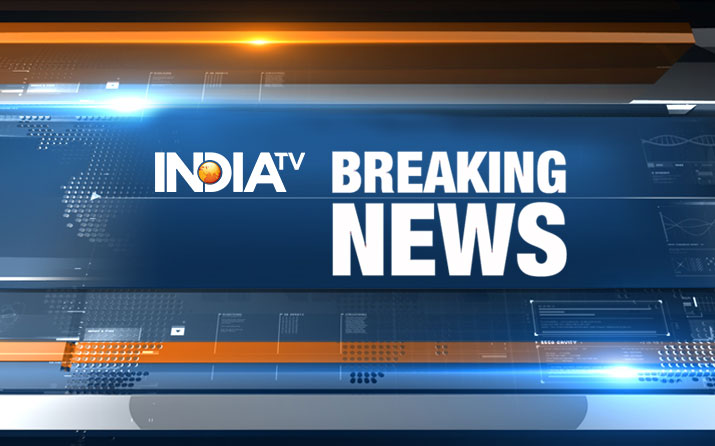 Twitter is buzzing with breaking news and news alerts from India and rest of the world. Here is the coverage of all breaking alerts and latest updates from the micro-blogging site on one page:
Breaking News of November 14:
10:56 pm: Girl allegedly stripped naked, filmed inside school premises in Odisha's Malkangiri; complaint filed. Police say case has been registered under POCSO and IT Act, a special team constituted for investigation (ANI)
10:02 pm: US Attorney General Sessions vows quick decision on special prosecutor for Clinton (AFP)
09:35 pm: This is election time, everyone has the right to level allegations, says Hardik Patel on alleged sex CD (ANI)
09:21 pm: By declaring Yoga as a 'Sports Activity' Saudi Arabia has taken a historic & scientific decision beyond religions. This will break the myth among Muslim community and open the doors for peace & health for them, says Baba Ramdev (ANI)
09:02 pm: I censored the film and now the name is changed to S Durga. I got U/A  certificate. So no controversy should have been there: Sanal Kumar  Sasidharan, director of the film S Durga which was dropped from International Film Festival (ANI)
08:59 pm: After conclusion of investigation, CBI points out lapses by local police  and criminal action is taken against local police in cases of criminal  liability. These things come under CBI purview: AP Singh, Former CBI Director on Pradyuman murder case (ANI)
08:51 pm: Delhi'a Patiala House Court issued non-bailable warrant against Sterling Biotech's Directors Chetan Jayantilal Sandesara, Nitin jayantilal  Sandesara in over Rs 5000 crore alleged bank fraud case (ANI)
08:40 pm: Women allegedly made to lie down on carpets on ground after surgical sterilisation in Satna's Nagaur Community Health Centre, Madhya Pradesh (ANI)
 08:35 pm: HSBC Private Bank agrees to pay 300 million euros to avoid #French tax fraud trial: Prosecutors (AFP)
08:27 pm:
Children from various NGOs celebrated #ChildrensDay with UNICEF and National Stock Exchange at NSE Building in #Mumbai. pic.twitter.com/FzamZ7ST23

— ANI (@ANI) November 14, 2017
08:25 pm: State Cabinet also approves the decision to increase the retirement age of staff in empowerment of persons with disabilities department from 58 years to 60 years #UttarPradesh (ANI)
08:11 pm: Fire breaks out at Sun Mill Compound in Lower Parel in Mumbai, five fire tenders rushed to the spot (ANI)
08:10 pm: Criminals open fire on a car driver, loot the vehicle in Ludhiana's Rajguru Nagar market, one injured (ANI)
 07:50 pm: It's a good thing if he meets officials. What is wrong in this? He is working for our state. It will facilitate quicker implementation of development schemes, says SP Velumani, TamilNadu minister on governor Banwarilal Purohit meeting state government officials (ANI)
07:30 pm: The only regret in my life will be that I was never Finance Minister in a  government with absolute majority, says P Chidambaram in Ahmedabad, Gujarat (ANI)
07:26 pm: I fail to understand why the Delhi CM is trying to force his hand, knowing well that any such discussion would be meaningless and futile, says Punjab CM on air pollution (ANI)
07:23 pm: Delhi court issues non-bailable warrants against two directors of Gujarat pharma firm in Rs 5,000 crore money laundering probe case (PTI)
07:14 pm: Between 1 and 2 rounds of UDAN, they are connecting roughly 80 destinations in the country. The connections of destinations were 70 in 70 years of independence. Whatever we have achieved since independence is literally being doubled, says Ashok Gajapathi
07:10 pm: A total of 141 initial proposals have come in from 17 applicants of  which 108 are fixed wing aircraft and 33 are helicopters. They cover a  total of 502 different routes in the country, says Ashok Gajapathi, Civil Aviation Minister on RCS UDAN second round of bidding (ANI)
06:55 pm: IndiGo moves Delhi HC against Delhi International Airport Limited's direction to move operations from 1D to T2 (ANI)
06:31 pm:
PM Narendra Modi departs for India from #Manila, #Philippines pic.twitter.com/TnzhzTTKiq

— ANI (@ANI) November 14, 2017
06:23 pm: Madhya Pradesh director of a centre for differently-abled arrested on charges of  raping two differently abled minor girls of the centre in Khandwa (ANI)
06:08 pm: 3 compartments of a goods train derailed in Katni, Katni-Damoh route affected in Madhya Pradesh (PTI)
06:04 pm: We will take appropriate decision at the right time, after considering  HC's observation & NCP meeting decision.We will implement LDF's decision, says Kerala CM on minister Thomas Chandy's plea rejected by Kerala HC (ANI)
05:55 pm: Delhi Govt files fresh review petition before NGT in connection with Odd-Even policy, requests to exempt two wheeler and women drivers for one year or till 2000 additional buses are engaged. Also requests to direct neighboring states to implement Odd Even scheme (ANI)
05:51 pm: 22 people injured after a bus skidded off the road and rolled down into gorge in J&K's Udhampur (ANI)
05:49 pm: Iran's state-run news agency says country's death toll from powerful earthquake on #IranIraq border rises to 530 (AP)
05:05 pm: 2 arrested; Cow smuggling case against three including victim Umar Khan, say Alwar police (ANI)
04:55 pm: Calcutta HC to continue hearing Dengue matter on November 16th. The court asks state to update the death toll which it finds not credible (ANI)
04:51 pm: No govt role in negotiations on Ram Janma bhoomi and Babri Mosque dispute, says Union Minority Affairs Minister Mukhtar Abbas Naqvi (PTI)
05:07 pm: I look forward to a befitting culmination of the commemorative year and  receiving you at the India-ASEAN Special Commemorative Summit on 25 January 2018 in New Delhi: PM Modi at India-ASEAN Summit in Manila (ANI)
05:06 pm: The 1.25 billion people of India are keen to welcome the ASEAN leaders as our Chief Guests at India's 69th Republic Day Celebrations, says PM Modi at India-ASEAN Summit in Manila (ANI)
04:49 pm: We will continue our support to ASEAN for rules-based security architecture for the region, says PM Modi at ASEAN-India Summit (PTI)
04:35 pm: We have suffered due to menace of terror. The time has come for us to unite and think about mitigating terrorism, says PM Modi at ASEAN-India Summit (PTI)
04:30 pm: Doctors of Private Hospitals Association & Indian Medical Association continue their protest against KPME Act in Belgaum, Karnataka (ANI)
04:29 pm: Special CBI Court convicts former chief secretary of Jharkhand Sajal Chakraborty in fodder scam case. Term of sentence to be pronounced on Nov 21st (ANI)
04:08 pm: Delhi HC directs Delhi Police to file a status report on the proposed law to deal with the crime of snatching (ANI)
04:01 pm: Over Rs 25 cr has been donated to MHA 'Bharat Ke Veer' fund for helping families of slain paramilitary personnel (PTI)
03:57 pm:
Prime Minister Narendra Modi and other leaders attend Regional Comprehensive Economic Partnership Summit, in #Manila #Philippines pic.twitter.com/zQpSUmBuuF

— ANI (@ANI) November 14, 2017
03:52 pm: Kerala HC rejected plea of minister Thomas Chandy in land encroachment case (ANI)
03:50 pm: Sensex falls 91 points to end at 32,941; Nifty settles at 10,186
03:46 pm: New sand mining policy approved in cabinet meeting; all mines to operate through Panchayat, registration can now be done online in MadhyaPradesh (ANI)
03:40 pm:TTV Dhinakaran meets family members of Anithaa, the medical aspirant who fought in SC against NEET & allegedly committed suicide in Chennai (ANI)
03:30 pm: Indian Coast Guard denies reports of them firing on Indian fishermen in Rameswaram. It also added that no injuries or bruises have been inflicted by any Coast Guard personnel by firing or otherwise firing  incident as alleged (ANI)
03:02 pm: He isn't being given VIP treatment & is living like any other inmate. There's a lot of distance b/w barracks, they can't even interact so he's saying just like that.: Krishan Lal Panwar, Haryana Jail Minister on Rohtak prisoner on bail alleging Ram Rahim being given VIP treatment (ANI)
02:50 pm: Vice President M Venkaiah Naidu arrived in Visakhapatnam, AP to attend Agri-Hackathon tomorrow (ANI)
02:37 pm: Fire breaks out in forest area near Devigarh in Reasi district of J&K (ANI)
02:12 pm: Supreme Court dismisses plea seeking SIT probe into an alleged case of bribery in the name of judges (PTI)
02:08 pm: Mumbai- Saifee Burhani Upliftment Trust won auction for 3 properties of Dawood Ibrahim. The trust won the auction for Shabnam Guest House, 6 flats in Damarwala building and a restaurant Rounaq Afroz: Saifee Burhani Upliftment Trust Spokesperson (ANI)
02:05 pm: Not only have the incidents of stone pelting (in Kashmir) gone down by 90% but there have been certain weeks where not a single incident of stone-pelting has happened, which goes on to prove that currency was being used for mercenary stone-pelting: MoS PMO Jitendra Singh (ANI)
01:56 pm: UPDATE- 1 jawan lost his life and a policeman injured in encounter in J&K's Kulgam district, operation underway (ANI)
01:45 pm: NGT asks Delhi govt to identify most polluted areas today and sprinkle water; orders taking off 10-yr old diesel vehicles off the road (PTI)
01:40 pm: NGT refuses to exempt women and two-wheelers from odd-even scheme after which Delhi govt withdraws its modification plea (PTI)
01:39 pm:
Prime Minister @narendramodi and other world leaders at the 12th East Asia Summit in Manila. pic.twitter.com/r6Krh4RHsa

— PMO India (@PMOIndia) November 14, 2017
01:35 pm: Kerala Governor signs the ordinance to reduce the tenure of members of Travancore Devaswom Board from 3 years to 2 years (ANI)
01:33 pm: Industries involved in essential commodities have been exempted to carry on their activity.We also direct industries whose emissions are limited in parameters be allowed to operate subject to verification: NGT (ANI)
01:30 pm: Bengal acquires geographical indication for status for Rosogolla. GI authorities reject Odisha's Rosogolla claim - Report
01:15 pm: UPDATE- 1 terrorist killed by security forces in Kulgam encounter in J&K, operation continues (ANI)
01:07 pm: NGT to Delhi Govt- Don't gift infected lungs to children. They have to wear masks to school.What constitutes a health emergency according to you ? Measures should be applied automatically by Govt after dangerous levels of PM 2.5 and PM 10 persist for more than 48 hours (ANI)
12:52 pm: Rajiv Gandhi Assassination Case: Supreme Court asks the Central Government if it is willing to set free convict #AGPerarivalan in the case or not; grants 2 weeks time to Centre to reply in this case (ANI)
12:50 pm: There are no grounds for KJ George's resignation (in DSP Ganpathy death case), 24 ministers in Central cabinet face FIRs, have they resigned?: Karnataka CM Siddaramaiah
12:48 pm: Delhi Govt withdraws its petition for modifications. NGT suggested Delhi govt take care of the logical explanations for Odd-Even exemptions when they approach NGT again. (ANI)
12:45 pm: When reports have stated that two-wheelers are more polluting than four-wheelers, why do you intend to give arbitrary exemptions? Is this a joke? What does one stand to gain from this?: NGT on Odd-Even to Delhi government (ANI)
12:42 pm:
HM Shri @rajnathsingh paying tributes to India's first prime minister Pandit Jawaharlal Nehru in Central Hall of the Parliament House pic.twitter.com/6bvjUe3kig

— गृहमंत्री कार्यालय, HMO India (@HMOIndia) November 14, 2017
12:35 pm: Kenneth Juster sworn in as US Ambassador to India (PTI)
12:32 pm: NGT asks Delhi Govt as to why it can't run ladies only buses to solve the problem of transport during Odd-Even scheme (ANI)
12:29 pm: Alleged Love Jihad case: Kerala Women's commission says it has been denied permission by Hadiya's father to meet her (ANI)
12:26 pm: Man shot at in Delhi's Malviya Nagar, he was on his way to deposit money in the bank. Details awaited (ANI)
12:23 pm: Maharashtra BJP MLA Sujitsingh Thakur demands ban on Padmavati, writes to CM Devendra Fadnavis (ANI)
12:20 pm: Wholesale inflation stood at 3.59% for the month of October 2017 (over October, 2016) as compared to 2.60% for the previous month (ANI)
12:15 pm: CBI to probe four members of Gurugram SIT who investigated Pradyuman Murder Case as to why the early investigation was misinterpreted: CBI Sources (ANI)
12:15 pm: Wholesale inflation rises to 3.59 per cent in October, from 2.6 per cent in September (PTI)
12:07 pm: The provisions for protection and preservation of Taj Mahal have been included in the master plan of Agra 2021: UP to SC (PTI)
12:06 pm: The state govt is considering a separate micro level plan only limited to due protection and preservation of Taj Mahal: UP to SC (PTI)
12:05 pm: We are committed to protect the environment and ensure sustainable development specifically in and around Taj Trapezium Zone: UP govt in Supreme Court (PTI)
11:45 am: Sujoy Ghosh resigned as jury's head of IFFI's Indian Panorama section after row over removal of two films from the final selection (PTI)
11:35 am: Najeeb Ahmed disappearance case: CBI files status report in sealed cover in Delhi HC and stated that investigation is underway, sought more time to complete it. Court fixed next date of hearing as 21 December. (ANI)
11:30 am: Efforts on any level are good and worth welcoming, says UP CM Yogi Adityanath on Sri Sri Ravi Shankar's mediation on Ram Temple issue (ANI)
11:28 am: Vietnam's PM, Mr. Nguyen Xuan Phuc and I held wide ranging deliberations on enhancing India-Vietnam friendship, which can greatly benefit our citizens and region: PM Modi
11:25 am: Glad to have met Sultan Hassanal Bolkiah of Brunei. Our extensive talks will broaden bilateral ties between our nations: PM Modi
11:23 am:
Wonderful meeting with PM @jacindaardern. We discussed deepening economic and cultural cooperation between India and New Zealand. pic.twitter.com/Du1vqgVNgW

— Narendra Modi (@narendramodi) November 14, 2017
11:21 am: Stalker sets woman on fire in Adambakkam, Chennai, who later succumbed to burn injuries. Girl's mother and sister also injured. (ANI)
11:17 am: HC issues notice to Delhi govt, DPCC, police and organiser of Delhi Half Marathon on IMA plea to postpone event in view of poor air quality (PTI)
11:15 am: Minor girl allegedly raped in Delhi's Shahpur Jat, accused arrested by Police; victim admitted to hospital. (ANI)
11:12 am: IC-814 Kandahar hijacking case- Supreme Court adjourns hearing on the bail plea filed by convict Abdul Latif, for next Thursday (ANI)
11:07 am: Bihar CM Nitish Kumar and Governor Satyapal Malik pay tribute to Pandit Jawaharlal Nehru in Patna (ANI)
10:53 am:  Ram ke bagair bhaarat mein koi kaam nahi ho sakta, Ram hamari aastha ke prateek hain, Bharat ki puri aastha ke kendra bindu hain: UP CM Yogi Adityanath on starting local body election campaign from Ayodhya (ANI)
10:45 am: Somewhere or the other these people who take law in their hands and kill in name of protecting the cow believe that they have protection of authorities or authorities are nor taking required action: Pawan Verma, JDU Alwar (ANI)
10:35 am: Part of railway track found damaged in Dalpatpur near Moradabad. (ANI)
10:11 am: While rest of the prisoners can only meet visitors for 20 minutes, when Ram Rahim 's visitors come they are allowed to stay for 2 hours. We have never seen him work either,don't think he does any jail work: Rahul, Rohtak jail prisoner out on bail. (ANI)
10:06 am: There are a lot of restrictions now after Ram Rahim was brought in, rest of the prisoners can't move freely. None of us have ever seen him, we are just told he is lodged here: Rahul, Rohtak jail prisoner out on bail. (ANI)
10:02 am: ASEAN Summit- PM Narendra Modi meets New Zealand PM Jacinda Ardern in Manila (ANI)
09:38 am: Three properties in the name of Dawood Ibrahim and his relatives to be auctioned today at the IMC Chamber of Commerce and Industry in Mumbai. (ANI)
09:35 am: ASEAN Summit- PM Narendra Modi meets Sultan of Brunei Hassanal Bolkiah in Manila (ANI)
09:31 am:
Delhi: Earlier visuals from Raisina Hill #smog #pollution pic.twitter.com/iNyxq7Pw6k

— ANI (@ANI) November 14, 2017
09:23 am: 3 people in police custody in connection with murder of RSS worker Ananthu in Guruvayoor, Kerala (ANI)
09:16 am: Sensex slips 8.13 points, reaches 33,025.43 in the opening trade; Nifty falls to 10,221.00
08:40 am: ASEAN Summit- PM Narendra Modi meets Japan PM Shinzo Abe in Manila (ANI)
My friend @AbeShinzo and I had an excellent meeting in Manila. We reviewed the ground covered on various aspects of India-Japan ties and discussed ways to deepen cooperation between our economies and people. pic.twitter.com/Bm51fOG25C

— Narendra Modi (@narendramodi) November 14, 2017
08:20 am: Sri Sri Ravishankar to meet Home Minister Rajnath Singh today at his residence (ANI)
08:18 am:
Former PM Dr.Manmohan Singh and Former President Pranab Mukherjee pay tribute to Pandit #JawaharlalNehru on his birth anniversary pic.twitter.com/ElOd9HSDlv

— ANI (@ANI) November 14, 2017
08:11 am: Encounter between Security forces and terrorists underway in J&K's Kulgam and Awantipora (ANI) CLICK HERE TO READ MORE
08:08 am:
PM Nguyen Xuan Phuc of Vietnam met PM @narendramodi and discussed furthering India-Vietnam partnership in vital sectors including trade and people-to-people ties. pic.twitter.com/6e4t065GSK

— PMO India (@PMOIndia) November 14, 2017
07:56 am: 2 arrested after a man transporting cows was murdered in Rajasthan's Alwar last week (ANI)
07:50 am: ASEAN Summit- PM Narendra Modi meets Vietnam PM Nguyễn Xuân Phúc in Manila (ANI)
07:47 am:
Tributes to Pandit Jawaharlal Nehru on his birth anniversary.

— Narendra Modi (@narendramodi) November 14, 2017
07:44 am: Constable Gangakumari, first transgender appointed in Rajasthan Police in Jodhpur. She was appointed after High Court's directions (ANI)
07:30 am: Woman allegedly kidnapped and gangraped in Sitapur. Admitted to hospital. Police begin investigation (ANI)
06:59 am:
Bilateral meeting between PM Narendra Modi and Australian PM Malcolm Turnbull #ASEAN #manila pic.twitter.com/qEa8PPOjup

— ANI (@ANI) November 14, 2017
# Delhi pollution: Air quality still severe, rain might bring relief from smog Click here to know more
# National Green Tribunal to hear Delhi government's plea seeking changes in NGT's previous directions related to Odd-Even scheme, today.
AAP government filed a review petition against NGT's decision rejecting most exemptions given under the Odd-Even scheme, including those to two-wheelers and women. CLICK HERE TO READ MORE
# CM Yogi Adittyanath to kick off poll campaign for civic polls from Ayodhya today