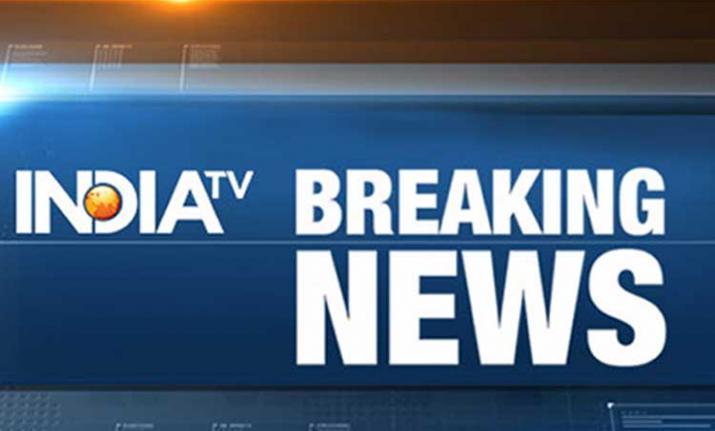 Twitter is buzzing with breaking news and news alerts from India and rest of the world. Here is the live coverage of all breaking alerts and latest updates from the micro-blogging site on one page:
Breaking Highlights, Top Alerts of June 9
07:55 pm: One of the important outcomes of today's meeting was the Chinese side conveyed that they accepted PM's invitation to President Xi Jinping to have a similar informal summit in India in 2019: Vijay Gokhale, Foreign Secretary
07:43 pm: G7 committed to 'controlling Iran's nuclear ambitions': Trump (AFP)
07:40 pm: Prime Minister Narendra Modi met President of Tajikistan Emomali Rahmon in Qingdao, China
07:39 pm: Total 27 flight diversions took place between 5 pm and 6 pm in #Delhi due to rain & #Duststorm . Normalcy of operations restored at Indira Gandhi International Airport (ANI)
07:24 pm: A portion of Mumbra Bypass collapsed on a house in a chawl near Uday Nagar. Fire brigade present at the site. No casualties/injuries reported.
07:01 pm: Decision to join and quit NDA were both for state's interest. This year is a crucial year as it is an election year. We have to get all our dues from the Centre. Even special status is very less for the losses Andhra Pradesh incurred as a result of bifurcation: CM Chandrababu Naidu (ANI)
06:52 pm: Today the southwest monsoon has covered both Telangana and Andhra Pradesh. This monsoon is going to be normal. 97 per cent of rainfall is expected over the 2 states: Raja Rao, India Meteorological Department (ANI)
06:43 pm: Party people don't receive my calls and say they've been asked by seniors leaders to do so. No differences between my brother and I.We'll have to remove elements from party who want to break us. Want senior leaders to identify and expel them: Tej Pratap Yadav on his tweet hinting retirement from politics (ANI)
06:29 pm: We'll have to remove anti-social elements from party. People like Rajendra Paswan have toiled for us. After I asked Lalu Ji,Rabri Ji and Tejashwi to give him party position, only then was it done. Why was it done so late? Tej Pratap Yadav on his tweet hinting retirement from politics (ANI)
06:14 pm: 18 flights diverted due to thunderstorm and rain in Delhi
05:58 pm: Gorakhpur: Managers and teachers of unregistered pvt schools protest by staging 'Jal samadhi' in Tapti river, against state govt's decision to shut down their schools, imposing fine of Rs 1 Lakh; say,"Govt should give us 2 yrs time like Bihar so we can get our schools registered" (ANI)
05:36 pm: Maharashtra: Nhava Sheva Regional Unit of Directorate of Revenue Intelligence seized remotely piloted aircraft (drones) while they were being smuggled into India in consignment of toys at Transindia Logistics Park Custom Freight station in Raigad. Total seizure amounts to Rs 14.11 Lakh (ANI)