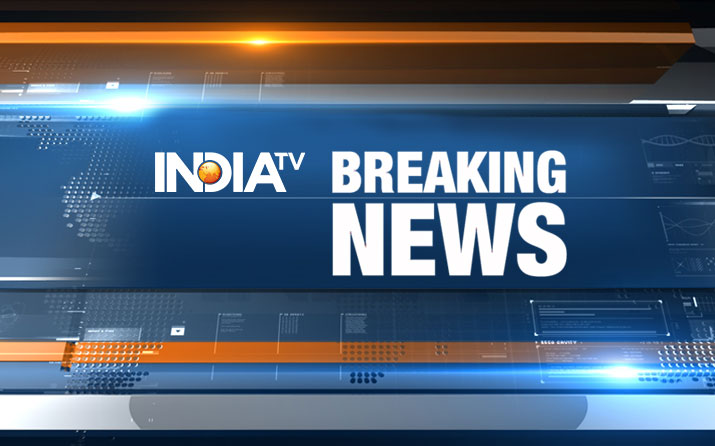 Twitter is buzzing with breaking news and news alerts from India and rest of the world. Here is the live coverage of all breaking alerts and latest updates from the micro-blogging site on one page:
Breaking News of June 30
06:00 pm: We are investigating the matter with top-most priority. A SIT has also been constituted. The second accused has also been sent to police remand. We are doing everything to get them the punishment they deserve: Rakesh Mohan Shukla, CSP Mandsaur on Mandsaur rape case
05:40 pm: Anoop Chandra Pandey takes charge as the new Chief Secretary of Uttar Pradesh
04:50 pm: Designated court under Fugitive Economic Offenders, 2018 orders for issuance of notice against Vijay Mallya & others for appearing before them on August 27.
03:10 pm: Flood has been declared. We've requested people in low-lying areas to be extremely alert and vigilant but a call for evacuation has not been made yet. There is no need to panic. We've identified a dozen relief camps. 17 SDRF teams have been deployed: Dy Commissioner Srinagar, J&K  
02:40 pm: I would like to remind real, fake and shadow Finance Ministers of India, demonetisation is a money laundering scam that government created. This government has worked towards one goal — continue to protect its suited booted friends and ensure help to convert black money into white: Priyanka Chaturvedi, Congress
02:15 pm: TDP MP CM Ramesh breaks his fast after CM Chandrababu Naidu met him in #Kadapa. Ramesh was on an indefinite strike for the last 10 days demanding a steel plant.
01:41 pm: Uttar Pradesh CM Yogi Adityanath's father Anand Singh Bisht admitted to All India Institutes of Medical Sciences (AIIMS) in Rishikesh. He is suffering from a liver ailment
01:39 pm: It took a lot of time to lodge an FIR in the rape case of a 8-year-old girl in Mandsaur. Even today the investigation is not going in the right direction. We demand a CBI inquiry in the case. Women in my state don't feel safe: Jyotiraditya Scindia, Congress
01:12 pm: In Mandsaur, MP, an 8-year-old girl was kidnapped and gang raped, and is battling for her life. The brutality this young child was subjected to sickens me. As a nation, we must come together to protect our children and bring the attackers to speedy justice: Congress president Rahul Gandhi tweets | READ
01:02 pm: Amarnath Yatra resumes from both Baltal and Pahalgam routes after improvement in weather.  Air sorties by administration also resume from Baltal. 
12:57 pm: PM Narendra Modi extends greetings on Social Media Day. "Greetings on Social Media Day! The world of social media has played a key role in democratising our discourse and giving a platform to millions of people around the world to express their views and showcase their creativity," says PM Modi.
12:55 pm: Government to celebrate 1st July 2018 as 'GST day', to commemorate the first year of the 'unprecedented reform of Indian taxation.'
12:23 pm: All party meeting called by Karnataka CM HD Kumaraswamy over Cauvery water management board and water distribution begins at Vidhana Soudha, Bengaluru
12:03 pm: TDP MP CM Ramesh's indefinite hunger strike enters 11th day. He is demanding a steel plant at Kadapa as a part of AP Reorganisation Act.
TDP MP CM Ramesh's indefinite hunger strike enters 11the day. He is demanding a steel plant at Kadapa as a part of AP Reorganisation Act, says,"Bill was passed in Rajya Sabha & being a member my people question me regarding it. I will fight till we get what we were promised." pic.twitter.com/rjKMhUQ61f

— ANI (@ANI) June 30, 2018
11:57 am: US State Department welcomes FATF action against Pakistan, asks Islamabad to act against terror financing of UN designated terrorists. | READ
11:28 am: Fourth batch of Amarnath Yatra pilgrims reaches Jammu base camp. They have been currently stopped from moving further due to incessant rains in the region.
11:05 am: Governor NN Vohra chairs emergency meeting to discuss the situation in Kashmir following heavy rains. Jhelum river and its tributaries are flowing above the danger mark.
10:35 am: Two Army jawans held hostage and looted of valuables in waiting room at Old Delhi Railway Station. Clothes, luggage and watches looted. Divisional Railway Manager has begun investigation, reports ANI.
10:30 am: Security at railways stations across the country increased after an alert regarding terror attack.
10:28 am: FIR registered against two officers of Uttar Pradesh economics and statistics department - AK Pawar and Shakti Pal Singh - for allegedly demanding a bribe. The complainant had sent their call recordings to CM Yogi Adityanath.
10:00 am: Kerala - Kottayam Police registers a case on a complaint filed by a nun alleging she was sexually assaulted by a bishop. The bishop has filed a counter complaint against the nun alleging that she was taking revenge against him for transferring her.
09:40 am: Had warned BJP state leadership that before we take Amit Shah ji to someone's house,safety of that family should be ensured, because as soon as he left Purulia, TMC goons threatened family and now rumour is the family will join TMC. So we needed to be discreet: Chandra Bose,BJP
09:15 am: Jhelum river crosses danger-level mark in Srinagar. All schools in Kashmir division are closed today in view of the inclement weather. 
Srinagar: Following heavy rainfall, Jhelum river crosses danger mark. All schools in Kashmir division are closed today in view of the inclement weather #JammuAndKashmir pic.twitter.com/7al2JAlEob

— ANI (@ANI) June 30, 2018
09:00 am: India welcomes the decision of the Financial Action Task Force (FATF) to place Pakistan in its Compliance Document (Grey list) for ICRG monitoring.
08:25 am: In view of the incessant rains,inclement weather and as a precautionary measure, all schools in Kashmir division to remain closed today: Syed Abid Shah, Srinagar Deputy Commissioner
08:00 am: Karnataka CM HD Kumaraswamy calls all party meeting today to discuss Cauvery water issue.
07:20 am: Jammu and Kashmir: Darhali river in J&K' Rajouri overflows due to heavy rainfall. Officials have alerted the locals living around the area. | READ
Jammu and Kashmir: Darhali river in Rajouri is overflowing due to heavy rainfall. Officials have alerted the locals living around that area. (29.06.18) pic.twitter.com/yWVg5U2hmg

— ANI (@ANI) June 30, 2018
06:56 am: US President Donald Trump says he will name a Supreme Court Justice nominee to replace Justice Anthony Kennedy on July 9
06:35 am: Owner of a tours and travel company has been booked by Hyderabad police for allegedly cheating 200 people on the pretext of providing them Haj Visa. 
06:30 am: Part of a building which was vacated some time back collapses in Thane. No casualty has been reported.