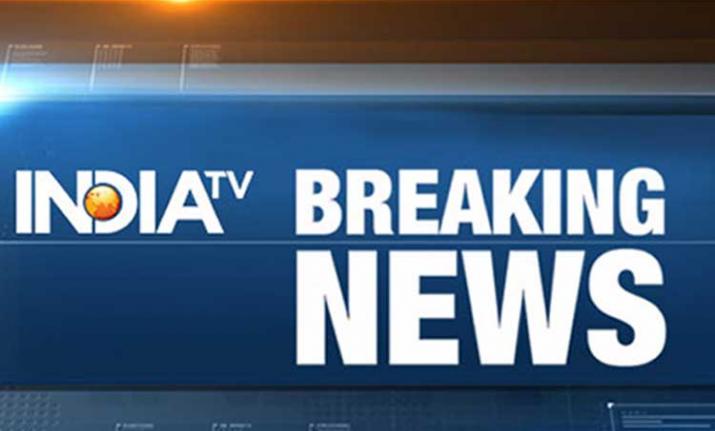 Twitter is buzzing with breaking news and news alerts from India and rest of the world. Here is the live coverage of all breaking alerts and latest updates from the micro-blogging site on one page:
Breaking News of June 24:
07:20 pm: Brihanmumbai Municipal Corporation collected 591.67 kg of banned plastic and Rs 3,35,000 as fine, following plastic ban in Maharashtra coming into effect from today.
06:20 pm:  Fire breaks out at Girgaon's Kothari House building in Mumbai. Fire tenders have been rushed to the spot; More details awaited.
04:50 pm: Thunderstorm accompanied with rain & dust likely to occur later today over some areas in Kannauj, Hardoi, Barabanki, Raebareli, Fatehpur and adjoining areas: Meteorological Centre, Lucknow
03:10 pm: Terrorists attack an Army patrol party in Kulgam's Chadder Bhan, Jammu and Kashmir. More details awaited.
02:52 pm: Telangana: 14 women, one child died after the tractor trolley they were travelling in skidded & fell into the Musi river canal near Vemulakonda village, earlier today. The tractor driver is absconding and a search operation has been launched by the police to nab the driver (ANI)
02:46 pm: Kerala: Body of 30-year-old Dinu Joseph, a fan of Argentinian captain Lionel Messi who went missing on June 22, has been found near Illikkal Bridge in Kottayam. He had gone missing after Argentina's 3-0 loss to Croatia in 2018 FIFA World Cup (ANI)
02:31 pm: Uttarakhand: A five-year old boy was mauled to death by a leopard in Pithoragarh's Pokhri village yesterday (ANI)
02:24 pm: There are less militants in North Kashmir as compared to South Kashmir. The atmosphere is also better. There are around 250-275 militants present in the valley: Lt General A.K. Bhatt, Commander of the Srinagar headquartered 15 Corps in Baramulla (ANI)
02:19 pm: Indian Army Major Nikhil Handa arrested in Meerut's Daurala; He is accused of murdering wife of another Indian Army major, who was found dead with her throat slit in Delhi's Brar Square yesterday: Sources (ANI)
02:00 pm: JPMorgan subsidiary to sell Saudi Investment Bank stake for $203 million (Reuters)
01:51 pm: We've permission to cut 1400 trees in Nauroji Nagar and 2200 in Netaji Nagar. Nothing finalised in Sarojini Nagar yet. That's only 3600 trees, not 16,000. No. of trees in rest 4 colonies which will be developed by CPWD is also less. Replanting and replacement of trees is going on: AK Mittal (ANI)
01:41 pm: 7 colonies in which houses aren't in a condition to be inhabited, are being redeveloped. NBCC has been given the responsibility to develop 3 of these colonies- Nauroji Nagar, Sarojini Nagar & Netaji Nagar: Anoop Kumar Mittal, Managing Director, NBCC on cutting of trees in Delhi (ANI)
01:27 pm: When temperature for AC is set at 24 degree Celsius as compared to 18, 36 per cent electricity is saved. It is good for health & budget. AC manufacturers are happy with the step. Default temperature setting for air conditioners to be set at 24 degree Celsius: Union Minister RK Singh (ANI)
01:16 pm: Uttarakhand High Court on June 20 directed the concerned authorities to remove all unauthorised structures in Dehradun within four weeks. Residents of the city say, 'it is difficult to walk on roads due to encroachment, it is a great decision by the court' (ANI)
01:00 pm: Kerala: 6000 Kg fish preserved in formalin seized at Walayar check post in Palghat district. Last week also, food safety department had seized 12000 kg fish from Walayar and Amaravila check post. The fish samples have been sent to labs in Kochi & central fisheries lab (ANI)
12:51 pm: At around 1015 hrs today, IndiGo flight 6E345 Kolkata-Banglore with 178 Passengers on board, returned due to windshield crack. It landed safely at around 1034hrs (ANI)
12:46 pm: Andhra Pradesh: Bodies of 4 engineering students who drowned in river Krishna at Pavitra Sangamam in Ibrahimpatnam of Krishna district yesterday, recovered today (ANI)