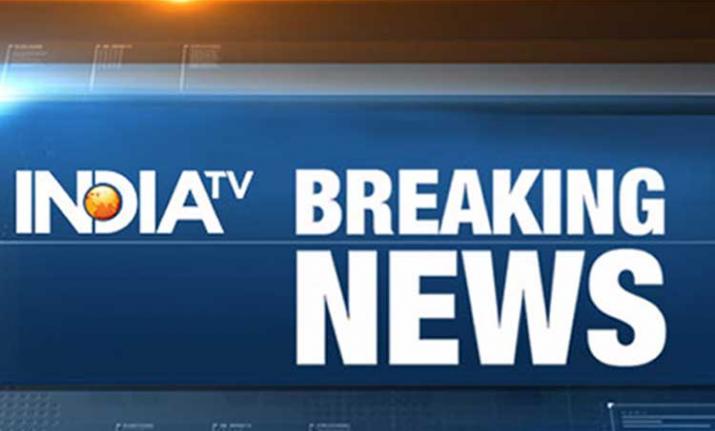 Twitter is buzzing with breaking news and news alerts from India and rest of the world. Here is the live coverage of all breaking alerts and latest updates from the micro-blogging site on one page:
Breaking Highlights, Top Alerts of June 10
09:50 pm: Prime Minister Narendra Modi arrives in Delhi after his two-day visit to China. He attended the Shanghai Cooperation Organisation (SCO) summit & held a bilateral meeting with Chinese President Xi Jinping in Qingdao.
09:30 pm: 100th edition of the annual event to commemorate the Indian soldiers who lost their lives during World War 1 was organised at Brighton's Chattri. The event is held every year on the second Sunday of June.
09:20 pm: India beat Kenya 2-0 to win Intercontinental Cup football title.
8:19 pm: Actors Salman Khan and Shilpa Shetty attend Iftar party organised by Baba Siddique.
07:58 pm: We had a meeting today & we discussed various issues. We reviewed the status of projects that the previous govt had begun. The present political situation was also discussed wherein some of our MLAs were not happy after the cabinet expansion: G Parameshwara, Deputy CM Karnataka
07:14 pm: At 16 years of age, Kasibhatta Samhitha is Telangana's youngest woman engineer. With the aim to get into power sector, she says 'I want to get into the sector to serve the country and bring it at par with rest of the world.'
06:53 pm: Due to rain, waste keeps piling up. We're clearing this with help of machines and also manually. We're facing difficulty as people keep littering roads and drains. We appeal to them to cooperate with us. There's ban on plastic but people still use it for packaging: P Kumar, NH Supervisor (ANI)
06:41 pm: Himachal Pradesh: Plastic waste can be seen piled up in different parts of Shimla, including Tutikandi bypass area and National Highway 5. Locals say 'This waste blocks roads, gets into farmlands and damages crops. It also enters water bodies, contaminates them and spreads diseases' (ANI)
06:25 pm: Minister of State (MoS) in the Prime Minister's Office Jitendra Singh said the government's decision of introducing lateral entry of 10 positions as joint secretaries is an endeavour to give every Indian a chance to grow (ANI)
06:04 pm: US President Donald Trump arrives in Singapore ahead of his meeting with North Korean leader Kim Jong Un on June 12 (Reuters)
05:54 pm: Odisha: Union Minister Dharmendra Pradhanate ate food at a dalit's house in Sambalpur's Kharsanmal village (ANI)
05:43 pm: Bihar: My father is a salesman at an electronic shop. Clearing IIT-JEE is a huge achievement for me. The study environment at Super-30 is very good. Anand sir always motivated us: Yash Kumar, Student, Super-30 (ANI)
05:37 pm: Bihar: 26 out of 30 students who have cleared IIT-JEE Advanced 2018 are from economically weak section of society. Next year, we will train and prepare 90 students for IIT-JEE. In the next few days, we'll hold an entrance test to choose students: Anand Kumar,Founder, Super-30 (ANI)
05:30 pm: Kerala: 13 persons have died so far due to heavy rain in different parts of the state. Heavy rain continues in Idukki, Kozhikode and Kannur districts (ANI)
05:18 pm: We have arrested 6 people for hacking bank accounts. 6 mobile phones and 6 knives have been seized. Further investigation underway: Lalit Kumar Tyagi, Inspector, Agra fort station (ANI)
05:06 pm: Woman thrashed man with slippers in a village in Mathura, says 'I was sleeping when he came and caught hold of my wrist.' Her son says 'Villagers thrashed and imposed fine of Rs 5100* on him.' Police say 'We'll take action when we get complaint' (ANI)
04:57 pm: There were a lot of differences between the work conditions and facilities of regular teachers and contractual teachers. I now announce that all the contractual teachers of the state will be regularised: Chhattisgarh CM Raman Singh in Ambikapur, Surguja (ANI)
04:38 pm: 624 marks were insufficient for me because I expected more. I thank my parents, teachers&all relatives. I would like to tell my juniors to be focused and realise their dreams: Mohammad Kaif Mulla, topper of Karnataka State Board Class 10 exams. He scored 625 on 625 marks in the exam (ANI)
04:16 pm: Former NIA chief Sharad Kumar appointed vigilance commissioner in probity watchdog CVC: Govt (PTI)
03:41 pm: Be it football, or any other sports, India has tremendous potential. Schools should not focus only on the marks obtained by their students but also focus on what sports facilities they provide: Sports Minister Rajyavardhan Rathore at Diplomatic Football Tournament (ANI)
03:33 pm: Football's popularity is rising in India. No. of people who turned up to watch FIFA U-17 World Cup were same as IPL matches. India hasn't played in FIFA but we've potential. If potential is linked to opportunities, India will start playing in FIFA: Sports Min Rajyavardhan Rathore (ANI)