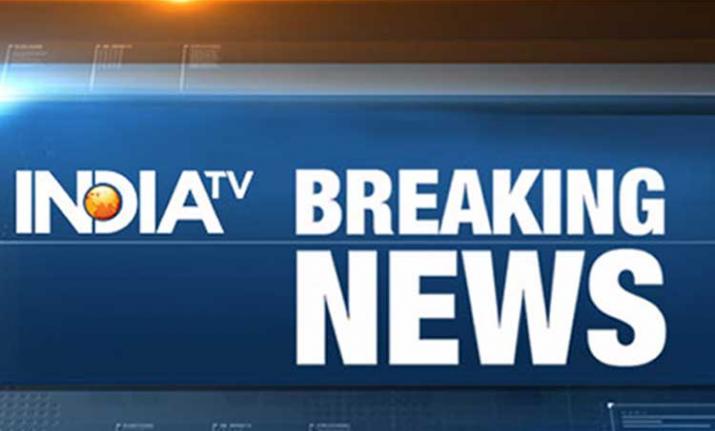 Twitter is buzzing with breaking news and news alerts from India and rest of the world. Here is the live coverage of all breaking alerts and latest updates from the micro-blogging site on one page:
Top Alerts of July 27
6:25 pm: ICICI Bank reports net loss of Rs 119.55 crore in Q1 due to higher provisioning
4:50 pm: I have complete faith in PM Modi. He has said that nothing will be changed in the SC/ST (Prevention of Atrocities) Act. It increases our faith in him: LJP leader Chirag Paswan
4:25 pm: One civilian and one security guard injured after terrorists barge into J&K bank in Kulgam
2:47 pm: He (M Karunanidhi) is recovering steadily as his fever is coming down: DMK Working President MK Stalin
2:28 pm: From past 4 years my Govt has given priority to development and peace in Africa. We have give line of credits worth $11 billion to more than 40 countries and Indian private sector has invested $54 billion in the African countries: PM Modi at 10th BRICS summit in Johannesburg
2:01 pm: Kerala CMO has directed Police to take action against people who posted allegedly insulting comments on social media against Hanan. CMO also directed District Collector to give protection to Hanan
1:57 pm: Congress leader Randeep Surjewala denies reports that Congress is contemplating abolishing income tax for people under 35 yrs of age, if it comes to power in 2019
1:41 pm: Along with Maratha and Dhangar Samaj, we want reservation for Muslims too. Muslims are socially and economically backward and fall under SBCA (Special Backward Category-A, Muslim Reservation): Congress Maharashtra MLA Amin Patel
1:39 pm: See the house of her nephew or her brothers, you will see the wealth they have. You can't say CM was unaware of it. She allows corruption in Bengal. She behaves like a hawai chappal leader but it's not so: Roopa Ganguly, BJP, on WB Lokayukata Act amended & CM kept out of purview
1:16 pm: Muslims marry 3-4 times & have 9-10 kids, they don't get any education& end up unemployed,it will obviously lead to anarchy.Their population is increasing rapidly,they are demanding Sharia now then later they will demand new Pakistan: Hari Om Pandey,BJP, Ambedkar Nagar MP
1:15 pm: One dead and six injured in a blast in Arnia sector near International Border. According to preliminary investigation it was an old shell which exploded. Further investigation is underway.
1:04 pm: We are doing obsolescence management for the Jaguar aircraft, from wherever we'll get the spares ,we have to keep our fleet flying ,its a good deal: Air Chief Marshal Birender Dhanoa on India acquiring old and mothballed Jaguars from other countries to bolster existing fleet
1:00 pm: Mehul Choksi claims he had taken Antigua citizenship last year to expand business​
12:50 pm: A man holding a banner reading 'AP(Andhra Pradesh) needs special status' climbs a tower near Metro Bhawan in Delhi. Police at the spot.
12:39 pm: Expelled DMK leader M. K. Alagiri arrives at Gopalapuram to meet his father M. Karunanidhi, who is being treated for fever due to urinary tract infection and being given hospital level treatment at home.
11:58 am: Fire breaks out in a scrap godown on Ludhiana's Ayali road, 5 fire tenders at the spot.
11:28 am: Delhi's Patiala House Court reserves 30th July as the date for announcing order on whether to summon former Railway minister Lalu Prasad Yadav, Rabri Devi and Tejashwi Yadav with others as an accused in IRCTC scam.
10:56 am: US Ambassador to India Kenneth Juster meets Union Minister for Social Justice & Empowerment Thaawarchand Gehlot. Gehlot says,"It was a courtesy visit, we spoke on various subjects including drug de-addiction, strengthening of persons with disabilities and social security."
10:47 am: National Highway 305 blocked near Luhri in Kullu district due to mud flows and flooding following heavy rainfall in the region
10:26 am:  Students of a Govt school in Dindori marched to the District Council & submitted a memorandum addressing President of India, stating,"During monsoon water drips from the roof in every room,there are no washrooms,&its been like this for many years, please help us."
10:03 am: Himachal Pradesh: National Disaster Response Force team and local district administration rescue 8 people who were stuck in middle of the flooded Giri river in Sirmaur district.
9:41 am: 24 peacocks found dead in two districts of Telangana within the span of 10 days. District Forest Officers of Jogulamba Gadwal & Nagarkurnool districts say"we suspect peacocks have fed the crops on which poisonous pesticides were used by the farmers to protect them from insects"
9:32 am: Hyderabad: A person was duped of 30,000 US dollars by a man in exchange of Indian currency notes, yesterday. Case registered
9:20 am: Severe water-logging in Faridabad Sector 8 following heavy rainfall | READ
8:49 am: White House says plane containing remains of fallen US service members from Korean war is returning from North Korea, reports AP
8:32 am: At 7 am today, 1,15,000 cusec of water was released from Haryana's Hathini Kund Barrage. Water level in Yamuna river in Delhi is at 203.83 meters, 17 cm below warning level of 204 meters.
8:09 am: Heavy rain in Delhi-NCR: Mayhem continues in national capital, Delhi Traffic Police issues advisory to avoid these routes 
7:32 am: India's friendship with Russia is deep-rooted, says PM Modi after meeting Vladimir Putin | READ
7:04 am: Imran Khan's PTI emerges as biggest party but still short of majority mark, counting continues | READ
6:25 am: PM Modi met Chinese President Xi Jinping on the sidelines of SCO Summit in Johannesburg last night
6:22 am: Assam: Locals and forest officials recovered a 10 feet long Python weighing at least 20 kilograms from Kamrup's Boko.
6:18 am: Maharashtra: One Maratha Kranti Morcha riot victim who was injured in an outrage between protestors and police in Navi Mumbai succumbed to his injuries, yesterday. Post mortem underway: JJ Hospital, Mumbai
6:07 am: Madhya Pradesh: Police busted a sex racket & rescued 7 girls including 3 minors from Mandsaur's Panpur,y'day. Rakesh Mohan Shukla, Chief Superintendent of Police, said,"Some houses in that area were used as brothels. We have arrested 3 persons from there. Investigation underway."
6:00 am: Tripura: A statue of CPI-M stalwart Baidynath Majumdar was vandalised by unknown miscreants at Kailasahar on July 25. "We are verifying the incident, however, it should not have happened,"Ratan Lal Nath, State Education Minister.