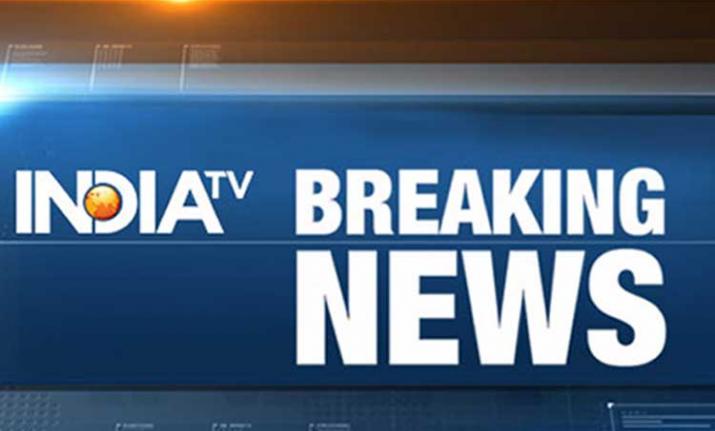 Twitter is buzzing with breaking news and news alerts from India and rest of the world. Here is the live coverage of all breaking alerts and latest updates from the micro-blogging site on one page:
Breaking News of July 19:
06:05 pm: The Fugitive Economic Offenders Bill, 2018 has been passed in Lok Sabha
04:12 pm: CBI files fresh charge sheet in Aircel Maxis case Delhi's Patiala House Court against 18 accused including P Chidambaram and Karti Chidambaram.
04:10 pm: Jaypee Associates Ltd (JAL) Case: Supreme Court reserves its order in the case
04:08 pm: Punjab: Police busted a cricket betting racket and arrested two bookies from Ludhiana. Police have seized more than Rs 1 lakh along with 13 mobile phones and a tablet.
04:05 pm: I think there are intellectuals in opposition but they should've done it later. Because we have the numbers and our moral is also up. I haven't left BJP and the party has't left me. As long as I'm in BJP, I'll support it and follow every whip: BJP MP Shatrughan Sinha on no-confidence motion
04:04 pm: Encounter breaks out between terrorists and security forces at Batpora in Kupwara's Handwara. More details awaited.
04:04 pm: Congress issues three line whip to its MPs to be present in Lok Sabha for tomorrow's no-confidence motion
03:22 pm: Aam Aadmi Party (AAP) issues whip, directs its MPs to vote in favour of no-confidence motion
02:35 pm: Hardly anything effective done to clean the Ganges, situation extraordinarily bad. Work done on ground for Ganga rejuvenation not adequate, rigorous monitoring by authorities necessary for cleaning the river: NGT (PTI)
01:31 pm: Biju Janata Dal (BJD) issues whip, directs MPs to be present in Lok Sabha tomorrow for the no-confidence motion (ANI)
01:30 pm: Sabarimala Temple women entry matter: Senior Supreme Court lawyer and counsel appearing for the Kerala Government, Jaideep Gupta, submitted to Court, 'we are not opposing the petitioner's prayer.' Matter to continue on July 24 (ANI)
12:53 pm: Supreme Court refuses to stay Madras High Court order upholding nomination of three BJP members as MLAs in Puducherry Assembly (ANI)
12:52 pm: Congress staged walkout from Lok Sabha protesting against Home Minister Rajnath Singh's statement on mob lynching incidents (ANI)
12:49 pm: Nagpur Bench of Bombay High Court orders to set up a special court for daily hearing of Vidarbha irrigation scam (ANI)
12:16 pm: Terrorists fire upon a police party at Sopore bypass in Jammu and Kashmir, area cordoned off (ANI)
10:11 am: 10 dead, 9 injured after Uttarakhand Transport Corporation bus skids off Rishikesh Gangotri Highway into a 250 metre deep gorge near Suryadhar, in Uttarakhand. Local administration and police at the spot (ANI)
09:24 am: BSF in Punjab's Amritsar gunned down one Pakistani national last night, who was trying to cross to this side. Search operation underway (ANI)
09:21 am: Sensex opens above 36,000 mark, up by 84.52 points; Nifty at 10986.85
09:20 am: Jan Adhikar Party MP Pappu Yadav gives adjournment motion notice in Lok Sabha over the issue of special status to Bihar (ANI)
09:05 am: An all party delegation from Kerala to meet PM Narendra Modi in Delhi today at 11 am: Kerala CM Office (reports ANI) 
08:50 am: Seven naxals killed in fierce gunbattle with security forces near Dantewada-Bijapur border in Chhattisgarh
08:14 am: BJP to hold national executive meet on August 18 and 19 at NDMC Convention Centre in Delhi over General Elections 2019 (ANI)
07:48 am: I'm not going to attend Parliament session, you can say that I violated the party whip. I'm fed up with the centre and our TDP govt. I'm fed up with the whole political system: JC Diwakar Reddy, TDP MP (reports ANI) 
07:06 am: One more body recovered, death toll in Greater Noida building collapse incident rises to 9 (ANI)
06:14 am: Evacuations begin from besieged pro-regime Syria towns (reports AFP)
06:13 am: Turkey's state of emergency comes to an end after two years (reports AFP)
06:12 am: Trump says he told Putin that US won't tolerate election interference: "I let him know we can't have this." (reports The Associated Press)
06:07 am: Mumbai's Elphinstone Road station renamed as Prabhadevi station (ANI)