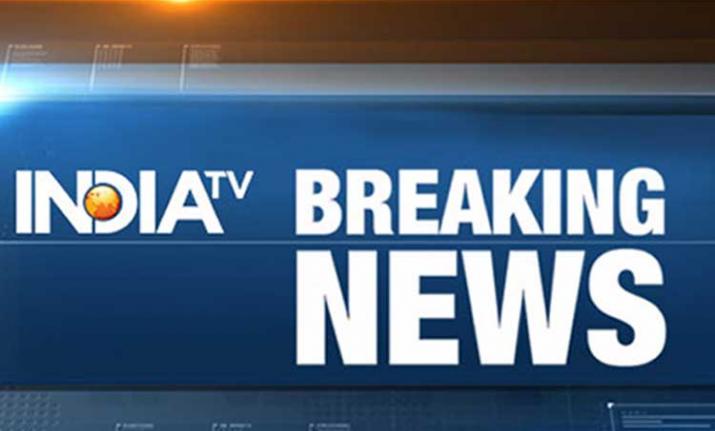 Twitter is buzzing with breaking news and news alerts from India and rest of the world. Here is the live coverage of all breaking alerts and latest updates from the micro-blogging site on one page:
Breaking News of July 18:
05:10 pm: Delhi High Court rules that vehicles of of India's top constitutional authorities like the President, the Vice President, Governors and Lieutenant Governors will have to be registered with the authority. All vehicles shall clearly display the registration numbers.(ANI)
04:54 pm: European Union slaps Google with $5 billion antitrust fine over Android mobile phone operating system (AFP)
04:30 pm: Enforcement Directorate files chargesheet against director of pharma firm Sterling Biotech in connection with Rs 5,000 Crore bank loan fraud case.
04:25 pm: I have given resignation.  I have not decided when or where I will join, I am not going to disclose it: Former Rajya Sabha MP Chandan Mitra to ANI
03:30 pm: Thai cave boys discharged from hospital, reports AFP
03:05 pm: Enforcement Directorate files supplementary charge sheet against 34 accused in AgustaWestland helicopters bribery scam. Charge sheet names ex Air Chief S P Tyagi, his cousin, lawyer Gautam Khaitan, two Italian middlemen and others as accused. Charge sheet accuses them of money laundering of Euro 28 million, punishable under sections 3 and 4 of PMLA. (PTI)
02:35 pm: Mumbai's Matunga foot-over bridge closed for public after cracks found (PTI)
02:31 pm: Monsoon session: "Who says we don't have the numbers?," asks Sonia Gandhi when asked about No Confidence motion (reports ANI)
02:23 pm: Enforcement Directorate files a supplementary charge sheet in the AgustaWestland bribery case in Patiala House court (ANI)
01:51 pm: Monsoon session: Discussion on No confidence motion to take place on Friday in Lok Sabha and Monday in Rajya Sabha (ANI)
01:22 pm: Supreme Court asks Centre to contemplate blacklisting builder, contractor and architects responsible for unauthorised constructions in Delhi (PTI)
01:16 pm: Supreme Court passes direction after Centre says it had not instructed authorities to stop sealing drive against illegal constructions in Delhi (PTI)
01:14 pm: Sealing, demolition of unauthorised constructions in Delhi will not stop, says Supreme Court (PTI)
12:36 pm: Ahmedabad CBI Court on August 4, will announce the judgement on the discharge plea moved by DG Vanzara and others in Ishrat Jahan encounter case (ANI)
12:31 pm: FM Piyush Goyal to hold top level meeting to accelerate real estate sector growth, tomorrow. Taxation issues, construction and possession delays, refinancing of stalled projects to be deliberated in the meeting (reports ANI quoting sources)
12:24 pm: There is no consensus on the separate state issue. Nobody should talk about a separate state. If there is no development, work for the development of North Karnataka but separate state is not a solution. It is wrong if any party claims for it: BS Yeddyurappa, BJP (ANI)
12:19 pm: Monsoon Session: Lok Sabha Speaker accepts No Confidence Motion against Narendra Modi Government by Opposition
11:56 am: Delhi govt tells Supreme Court it can't transfer officers or order postings despite Constitution bench verdict (PTI)
11:55 am: Delhi govt tells Supreme Court its functioning completely paralysed despite Constitution bench verdict on national capital's administration (PTI)
11:46 am: Monsoon Session: Rajya Sabha adjourned till 12 pm following protest by TDP MPs over special status demand for Andhra Pradesh 
11:10 am: Classical Dancer Sonal Mansingh, Author Rakesh Sinha and Sculptor Raghunath Mohapatra take oath as nominated members of Rajya Sabha (ANI)
11:08 am: Income Tax Department conducts raids on builder Neeraj Chaurasia in Madhya Pradesh. 12 locations across Bhopal,Indore and Chhatarpur and Satna were raided (ANI)
10:59 am: Encounter breaks out between naxals and security forces in Kohka police station limits in Manpur of Rajnandgaon district in Chhattisgarh. One naxal with a reward of Rs 5 Lakh on her head, killed (ANI)
10:36 am: Srinagar District Magistrate orders stoppage of transmission of non-permitted satellite channels in Jammu and Kashmir (ANI)
10:30 am: External Affairs Minister Sushma Swaraj and Home Minister Rajnath Singh arrive in Parliament (ANI)
10:15 am: Bihar CM Nitish Kumar asks officials to examine whether members of transgender community can be recruited as security guards for women at short stay homes (ANI)
10:01 am: RJD MP JP Yadav gives an adjournment motion notice in Lok Sabha over cases of mob lynching ahead of Monsoon session (ANI)
09:56 am: Trinamool Congress gives Zero hour notice in Rajya Sabha over mob lynching issue, ahead of the Monsoon session of the Parliament today (ANI)
09:42 am: 
#GreaterNoidaBuildingCollapse: Search and rescue operations underway, 4 NDRF teams present at the spot pic.twitter.com/1x4GfpqovT

— India TV (@indiatvnews) July 18, 2018
09:23 am: Six people have been arrested on charges of molesting girls in Karnataka's Hubli (ANI)
09:19 am: Markets open in green as Sensex rises 175.33 points to 36,695.29; Nifty at 11063.30
08:59 am: Building collapse in Greater Noida's Shah Beri village: The three people who have been arrested in connection with the incident are the builder and his two associates (ANI)
08:40 am: 10 trains cancelled for today in Kottayam-Ettumanur section, 2 trains partially cancelled between Ernakulam to Punalur due to incessant rain and high river water level beneath rail bridges: Railway PRO (ANI)
08:34 am: Kerala District Administration declares holiday in all schools till class 12 in Ernakulam today, due to continuous heavy rainfall in the region (ANI)
08:19 am: Three people have been arrested in connection with the building collapse incident in Greater Noida's Shah Beri village (ANI)
08:13 am: Three Swabhimani Shetkari Sangathna workers arrested from Pune's Buldhana district for stopping trucks carrying milk near Manchar, in demand for price hike for milk farmers (ANI)
07:46 am: District administration and NDRF teams are engaged in rescue and search operations. Some are feared trapped in the rubble. Our thoughts are with the families of those who died in the incident: KP Maurya, Deputy CM on Greater Noida building collapse (ANI)
07:20 am: Three bodies pulled out from under the rubble of the collapsed building in Greater Noida's Shah Beri village. Search and rescue operations continue (ANI)
07:08 am: One dead, three injured after a building collapsed in Gujarat's Bharuch on Tuesday night (ANI)
07:02 am: Three detained, 300 kg of Cannabis seized from Ramanathapuram's Sundaramudayan village in Tamil Nadu's Rameswaram (ANI)
06:23 am: At least two killed in pro-govt attack on Nicaragua opposition city (reports AFP)
06:20 am: Two dead bodies recovered by the NDRF team after building collapsed in Greater Noida's Shah Beri village (ANI)