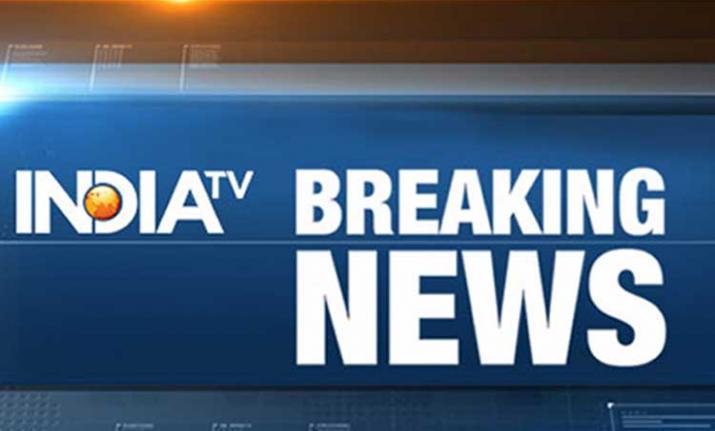 Twitter is buzzing with breaking news and news alerts from India and rest of the world. Here is the live coverage of all breaking alerts and latest updates from the micro-blogging site on one page:
Breaking News of July 13:
06:10 pm: TN CM announces Rs 5 lakh as compensation to the family of the 2nd year BBA student at Kovai Kalaimagal College of Arts and Science in Coimbatore who died after falling from third floor of her college building yesterday during National disaster management training.
05:12 pm: Chief Secretary & other IAS officers had challenged summons issued to them to appear before Question & Answer Committee & Privilege Committee.  
05:10 pm: Delhi High Court directs IAS officers including Delhi Chief Secretary to appear before Delhi Assembly Committees 
04:40 pm: Kaptan Singh Solanki, Governor of Haryana to discharge the functions of the Governor of Himachal Pradesh, in addition to his own duties, during the absence, on leave, of Acharya Devvrat, Governor of Himachal Pradesh.
04:22 pm: Supreme Court to continue hearing the Ayodhya -Babri Masjid land dispute matter on July 20
04:20 pm: Nawaz Sharif and Maryam have gone to a hotel near the airport in Abu Dhabi. Have not been arrested. They are holding consultations with some unidentified people as well as some PMLN workers. Expected to board a flight to Pakistan with a NAB team onboard: PMLN Sources
03:00 pm: Maharashtra Assembly Upper House adjourned following uproar by the opposition on the issue of two pages of 6th standard Marathi textbook being published in Gujarati (ANI)
02:53 pm: Ayodhya case: Senior Advocate Rajiv Dhawan in Supreme Court said 'Shia Waqf Board has no locus to speak in this case. Just as the Taliban destroyed the Bamiyan, the Hindu Taliban destroyed Babri Masjid.' (ANI)
02:52 pm: Cameroon President Biya announces re-election bid on Twitter (reports AFP)
02:51 pm: Ayodhya case: Shia Waqf board submitted to the Supreme Court that they want to settle the dispute by peace. Shia Waqf Board said the custodian of the Babri mosque was a Shia and that the Sunni Waqf Board or anyone else is not the representative of Muslims in India (ANI)
02:47 pm: This is the right way of doing things, it is not right for the government nor one man to decide this matter, it should be decided by law in the courts as they have the duty to dispense justice: Malaysia's Minister of Human Resources M Kula Segaran on Zakir Naik (ANI)
02:46 pm: Issue of Zakir Naik was raised in last Cabinet Meeting. Let Indian government make necessary deportation order and we will follow rule of law, but bottom line was that the Indian govt must make that request: Malaysia's Minister of Human Resources M Kula Segaran (ANI)
02:45 pm: Supreme Court seeks assistance of Attorney General KK Venugopal, in connection with the case of improving infrastructure for jails and courts to ensure speedy trial for inmates lodged in jails for a longer period (ANI)
02:44 pm: People would be allowed to carry food items along with them in cinema halls and in multiplexes in Maharashtra. State Government to formulate policy on what action is to be taken against halls/multiplexes which don't comply (ANI)
02:05 pm: Two cars damaged after a wall of a municipal corporation building collapses following heavy rain in Punjab's Ludhiana (ANI)
02:04 pm: Supreme Court disposes off a petition filed by BJP leader Subramanian Swamy seeking a time bound investigation into the Sunanda Pushkar case. SC said Delhi Police has already filed chargesheet in the case (ANI)
01:57 pm: CBI registers case against unknown officials of MEA under forgery, cheating and other offences, on a complaint that around Rs 92 lakhs have been fraudulently withdrawn from various GPF accounts of the Ministry during August 2017 to February 2018 (ANI)
01:23 pm: 
Rajasthan: Visuals of flood due to #HeavyRain in Jhalawar pic.twitter.com/ckSGtPn6NB

— India TV (@indiatvnews) July 13, 2018
01:01 pm: Former CM of united Andhra Pradesh N Kiran Kumar Reddy rejoins Congress. He had resigned from Congress party in 2014 in protest against bifurcation of Andhra Pradesh and had floated his own Jai Samaikyandhra Party (ANI)
12:13 pm: At least four killed in an explosion near convoy of Jamiat-e-Ulema Islam (F)'s Akram Khan Durrani in Pakistan's Bannu. Durrani has escaped the attack unhurt (ANI)
11:32 am: Supreme Court seeks response from Centre on plea of TMC MLA challenging govt decision to set up social media hub for monitoring data (PTI)
11:19 am: Rain/thundershowers is very likely during next three hours (valid up to 12:55 hrs. IST) at some places in Moradabad, Rampur, Balrampur, Siddharthnagar, Kanpur Nagar, Unnao, Lakhimpur Kheri, Shahjahanpur districts and adjoining areas of UP (ANI)
10:54 am: Coal scam case: Delhi court orders framing of additional charge for abetment of bribery against industrialist Naveen Jindal (PTI)
09:55 am: India is delighted and proud of athlete Hima Das, who won a historic Gold in the 400m of World U20 Championships. Congratulations to her! This accomplishment will certainly inspire young athletes in the coming years, tweets PM Modi (ANI)
09:37 am: If Delhi tries to dismiss the voting rights of people like 1987, if it tries to create divisions and interferes, then I think just like Salahuddin and Yasin Malik were born in 1987, the outcomes will be dangerous if it tries to break PDP: Former J&K CM Mehbooba Mufti (ANI)
09:32 am: Few sidelights at the Cochin International Airport runway were damaged due to landing error of the Qatar Airways flight due to heavy rains. All passengers and crew members are safe. The runway was operational after 10 minutes (ANI)
09:31 am: A Qatar Airways Doha-Kochi flight landed at Kerala's Cochin International Airport at 2.50 am today and damaged the lights at the runway during landing. No casualties have been reported; investigations have begun (ANI)
09:22 am: In UK, people have the right to gather and demonstrate views within law. We won't tolerate groups who spread hate or raise community fears by bringing disorder. Police have powers to deal with such activities: British High Commission on 'Sikhs for Justice' meet in August (ANI)
09:20 am: Sensex rises 105.30 points to 36,653.71 in opening trade; Nifty at 11046.00
09:01 am: Former Jammu and Kashmir CM Mehbooba Mufti warns Centre against dividing PDP, says several Salahuddins would be born if party breaks
08:03 am: South-bound arm of Mumbai's Parel flyover has been closed for traffic due to repairing work of a water pipeline (ANI)
08:02 am: Fortis decides to go with IHH Healthcare for investment of Rs 4,000 crore at Rs 170 per share (PTI)
07:21 am: Flights scheduled for arrival at Islamabad airport this morning have been diverted to Lahore airport. Former Pak PM Nawaz Sharif and daughter Maryam Nawaz are expected to arrive today, put under arrest and taken to jail under heavy security (ANI)
07:14 am: FIR registered against woman had put false allegations on IPS Amitabh Thakur in UP's Lucknow; she had accused him of exploitation. Amitabh Thakur has been given a clean chit after investigation (ANI)
06:20 am: UK Prime Minister Theresa May's Brexit plan would kill prospects for US trade deal, says Trump (reports AFP)
06:18 am: Former Pakistan PM Nawaz Sharif and his daughter Maryam will be arrested by a special NAB team at Abu Dhabi Airport later this morning. They will stay at airport for 7 hrs and will reach Lahore at 6.15 pm. They would be kept at Adiala jail for 1 day and would be transferred to Attock Fort thereafter (ANI)
06:14 am: 19 killed, 12 injured as blast hits industrial park in China's southwestern province (reports The Associated Press)