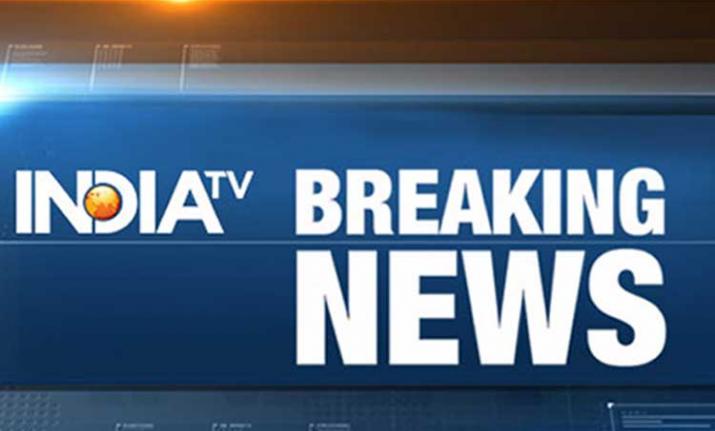 Twitter is buzzing with breaking news and news alerts from India and rest of the world. Here is the live coverage of all breaking alerts and latest updates from the micro-blogging site on one page:
Breaking News of July 11: 
5:30 pm: Nainital DM orders closure of all schools tomorrow due to heavy rain alert
05 pm: CBI files charge-sheet against MLA Kuldeep Singh Sengar in Unnao Rape Case.
02:49 pm: 
#NewsAlert | UP CM #YogiAdityanath inspects 'Hawaii Patti' and checks preparation work ahead of PM Narendra Modi's rally in Azamgarh pic.twitter.com/sddSIzuQSC

— India TV (@indiatvnews) July 11, 2018
02:45 pm: At least 10 killed in militant attack on govt building in Afghan city of Jalalabad, fighting over (reports AFP)
02:13 pm: Libya resumes oil exports from east (reports AFP) 
01:40 pm: You are doing nothing to reduce water consumption, there is no plan for recharge and preservation of groundwater: SC to govt (PTI)
01:34 pm: Supreme Court says depletion of groundwater in Delhi a "serious problem"; slams authorities for not taking any steps in this regard (PTI)
01:06 pm: IIT Kanpur assessing air pollution level in and around Taj, will give its report in four months: Centre to SC (PTI)
01:05 pm: Supreme Court slams Centre for not taking steps to protect Taj Mahal; says it is sheer lethargy on the part of authorities (PTI)
01:04 pm: Trump, at NATO summit, says Germany is 'captive' of Russia (reports AFP)
01:00 pm: Delhi court awards 7-year jail term to retired Captain Salam Singh Rathore in case related to 2006 Navy war room leak (PTI)
12:58 pm: Constitution bench of Supreme Court to resume hearing the pleas seeking scrapping of Section 377 of IPC which criminalizes homosexuality, at 2 pm (ANI)
12:11 pm: Supreme Court refuses to pass interim order contrary to its 2006 verdict on reservation in promotion in govt jobs for SC/ST categories (PTI)
12:06 pm: Delhi Chief Minister Arvind Kejriwal seeks a report on Rabea Girls' Public School incident, where students were allegedly confined in the basement of the premises on the grounds of default in payment of school fees (ANI)
12:04 pm: ASG Tushar Mehta tells the five-judge constitution bench of Supreme Court that the Centre will leave the matter of constitutionality of Section 377 to be decided by the Court (ANI)
11:19 am: Supreme Court upholds the Committee of Administrators's (CoA) objection that no player, who is not registered with Tamil Nadu Cricket Association, would play or continue in the Tamil Nadu Premier League (TNPL)
10:43 am: Vistara to buy a total of 19 Airbus, Boeing planes worth USD 3.1 billion (reports PTI)
10:02 am: China criticizes new US tariff threat as "totally unacceptable," says it will take "necessary countermeasures."
09:20 am: Chamba-Rishikesh NH-94 blocked after landslides near Fakot and Bhinnu in Uttarakhand's Tehri. Clearing operations underway (ANI)
09:18 am: Sensex drops 43.22 points to open at 36,196.40; Nifty at 10929.40
09:12 am: Nine dead after landslide hits Manipur's Tamenglong (ANI)
08:42 am: All Government schools and aanganwadi centres in Dehradun closed for the day following thunderstorm and heavy rain alert in Uttarakhand (ANI)
07:57 am: Toll in Japan flood disaster rises to 179 (reports AFP)
07:56 am: 
#NewsAlert | Suspension bridge at Pithoragarh's Nachani in #Uttarakhand washed away following heavy rain pic.twitter.com/jDGOwUozj9

— India TV (@indiatvnews) July 11, 2018
07:24 am: Several people taken to hospital after an explosion in a Madison suburb in Wisconsin, no casualties reported (reports The Associated Press)
06:12 am: Tropical Storm Chris reaches hurricane strength while moving away from US coast in Atlantic (reports The Associated Press)
06:11 am: 12 people including Awami National Party (ANP) candidate Barrister Haroon Bilour killed in a suicide blast in Peshawar's Yakatoot (reports Pakistan media) 
06:09 am: 
#MumbaiRains | Streets waterlogged in Wadala after heavy rain lashed the city pic.twitter.com/sZkvrgQPgY

— India TV (@indiatvnews) July 11, 2018
06:06 am: US lists $200 billion in Chinese goods to be hit with tariffs (reports AFP)