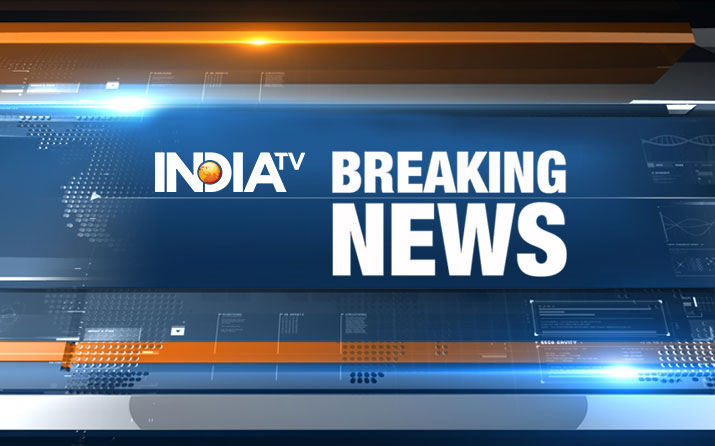 Twitter is buzzing with breaking news and news alerts from India and rest of the world. Here is the live coverage of all breaking alerts and latest updates from the micro-blogging site on one page:
 Breaking News of August 6:
06:37 pm: Chennai's Kauvery Hospital issues the medical bulletin of DMK Chief M Karunanidhi; states a decline in his medical condition (reports ANI)
06:02 pm: The Constitution (123rd Amendment) Bill, 2017 has been passed in Rajya Sabha (reports ANI)
05:25 pm: The National Commission for Backward Classes (Repeal) Bill, 2017 has been passed in Rajya Sabha (reports ANI)
04:37 pm: Two RSS workers arrested in connection with the murder of a CPI(M) worker, who was stabbed to death last night in Kasaragod district of Kerala (reports ANI)
03:41 pm: Sensex rises 135.73 points to close at record 37,691.89; Nifty gains 26.30 points to end at new peak of 11,387.10 (reports PTI)
03:08 pm: A three-member medical team will shortly arrive at Bihar's Shaheed Khudiram Bose Central Jail for the medical examination of Muzaffarpur shelter home case accused Brajesh Thakur, who is currently lodged there (reports ANI)
02:11 pm: CM has ordered the removal of Deoria's DM Sujit Kumar. Further action will be taken against him after the reports come: Rita Bahuguna Joshi, UP Women and Child Welfare Minister on Deoria shelter home case (reports ANI)
02:02 pm: Former Deputy CM of Maharashtra Chhagan Bhujbal admitted to Jaslok Hospital in Mumbai over his health condition (reports ANI)
01:21 pm: JD(U) MP Harivansh will be the candidate of NDA for Rajya Sabha deputy chairman (reports ANI quoting sources) 
12:31 pm: Road to Naina Devi temple in Bilaspur district of Himachal Pradesh blocked due to landslide following heavy rains; clearing of road underway (reports ANI)
12:27 pm: 14 naxals killed in an encounter with security forces near Sukma's Konta and Golapalli police station limits in Chhattisgarh (reports ANI)
12:14 pm: Elections to the post of deputy chairman of Rajya Sabha to be held on August 9, says Vice President and Rajya Sabha chairman M Venkaiah Naidu (reports ANI)
11:13 am: Crucial hearing on Article 35A adjourned as Justice DY Chandrachud, one of the three judges in bench, was not present, says CJI (reports PTI)
11:07 am: Supreme Court adjourns hearing on PILs challenging validity of Article 35A of the Constitution till August 27 
10:47 am: Earthquake of magnitude 5.3 strikes Nicobar islands region (reports ANI)
9:55 am: State highway 10 (Theog- Hatkoti) blocked due to landslide near Nihari in Shimla district.
9:29 am: Woman allegedly gang-raped by four men in Haryana's Kaithal on August 4. 
8:47 am: Jayaraman, a priest of Chirakkal Bhagavathi temple, Thrissur has been arrested after he had informed the police control room that President Ramnath Kovind would be killed.
8:12 am: Congress Leader Ranjeet Ranjan has given adjournment motion notice in Lok Sabha over Muzaffarpur shelter home case's main witness missing from Bihar's Madhubani. 
7:19 am:  CPI(M) worker was stabbed to death in Kerala's Kasaragod district 
6:57 am: BJP MLA Pooran Prakash injured after stones were pelted on his car in Mathura's Jamunapur yesterday
6:49 am: Bahadur Rana, a farmer from Madiguda village in Odisha, allegedly consumed poison on Saturday because the cotton crops for which he had taken loan were destroyed due to heavy rain. He died at a hospital yesterday.
6:32 am: Police arrest a man & his wife, managers of a shelter home in Deoria after its license was revoked following an inspection by CBI. 24 minor girls rescued, search for other 15 underway.
6:14 am: Powerful earthquake rocks Indonesia's Lombok island, 82 dead | READ
6:00 am: US will "enforce the sanctions" against Iran, says Secretary of State Mike Pompeo: AFP