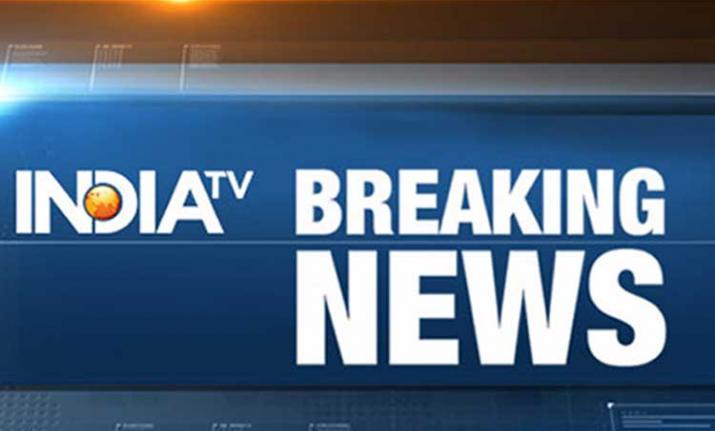 Twitter is buzzing with breaking news and news alerts from India and rest of the world. Here is the live coverage of all breaking alerts and latest updates from the micro-blogging site on one page:
Breaking News August 3:
6:16 pm: Terrorists barge inside a branch of J&K Bank in Karpan area of Shopian district (J&K). The terrorists looted cash, also snatched a 12 bore rifle from the private security guard deputed at the branch. Police investigation is underway.​
4:25 pm: President Ram Nath Kovind to visit Telangana, Tamil Nadu and Kerala from August 4 to 7
4:10 pm: Market wrap: Sensex up by 391 points, closes at 37,556; Nifty up by 116 points, closes at 11,360
3:47 pm: Afghanistan: Explosion targets mosque in Gardez, at least 20 killed, 40 injured; reports TOLO News.
1:34 pm:  Terrorists today barged inside a branch of JK Bank in Karpan area of Shopian district and looted cash, also snatched a 12 bore rifle from the private security guard deputed at the branch. Police investigation underway.
1:21 pm: Prime Minister Narendra Modi yesterday reviewed progress of key infrastructure sectors of roads, PMGSY, rural housing, urban housing, railways, airports and ports. The review meeting was attended by senior officials from infrastructure-related ministries, NITI Aayog, and PMO.
1:17 pm: Bihar Minister Manju Verma evades question on #Muzaffarpur Shelter Home case. Her husband faces allegations of frequently visiting the the shelter home.
1:03 pm: I would like to assure everyone that no leniency will be show towards anyone, all those found guilty will be severely punished: Bihar CM Nitish Kumar on Muzaffarpur Shelter Home case
12:57 pm: Muzaffarpur mein aisi ghatana ghat gayi ki hum sharamsaar ho gaye. CBI jaanch kar rahi hai, high court iski monitoring kare: Bihar Chief Minister Nitish Kumar
12:54 pm: Attorney General (AG), KK Venugopal, representing the Central government, told the three-judge bench of the Supreme Court headed by Chief Justice of India Dipak Misra that no monitoring on social media will be done anywhere in the country.
12:52 pm: Police arrested the delegation members under 151 CrPc and were made to halt the night at a guest house near Silchar airport. On Aug 3, the delegation members flew back to Delhi from Silchar. The situation was handled in a way that law&order can be maintained: Rajnath Singh in LS
12:52 pm: On August 2, TMC delegation was received at Silchar airport with full protocol. They were asked to go back but delegation engaged in an argument during which two women security personnel were injured, few passengers were also inconvenienced: HM Rajnath Singh in Lok Sabha
12:50 pm: Under Swachh Bharat Mission Gramin (SBM-G) progress report by WHO for Ministry of Drinking Water&Sanitation, Rural Sanitation Coverage escalated to 89.07% (till Aug 02, 2018). 19 states&UTs declared ODF,7.9 crore toilets built,421 districts & over 4.9 lakh villages declared ODF.
12:32 pm: Sri Lankan Prime Minister Ranil Wickremesinghe & his wife Prof. Maitree Wickremasinghe visited Venkateswara Temple in Tirumala, Andhra Pradesh
12:26 pm: One security personnel critical, one injured in Naxal attack on security personnel deputed at Basaguda Haat Bazaar in Bijapur district, Chhattisgarh
12:16 pm: Muzaffarpur Shelter Home case: One of the key accused Madhu Kumari is absconding. She had been earlier recommended by the District Magistrate Anupam Kumar to state government for an award.
12:03 pm: INX Media case: Supreme Court refuses to interfere with the anticipatory bail granted to Karti Chidambaram by the Delhi High Court
11:54 am: Saradha chit fund scam: Supreme Court today stayed Madras High Court order which allowed ED summons to Nalini Chidambaram, Court also extended interim protection from arrest
11:37 am: Under Narendra Modi ji, many projects like 'Digital India', 'Make in India' & 'Start Up India', have been started. These can be highly useful for digital developments in Kazakhstan. It can boost business relations between the two nations: EAM Sushma Swaraj in Kazakhstan
11:36 am: We are fully committed to take this process to its logical conclusion. I can assure that nobody would face harassment. The process is completely fair and transparent: RajnathSingh in Rajya Sabha
11:29 am: An atmosphere of fear is being created. People with vested interests are running propaganda on social media to internationalise this issue and promote communal disharmony: Rajnath Singh in Rajya Sabha
11:28 am: I am saying this again, that no coercive action will be taken against anyone in any situation. Attempts to create an atmosphere of fear are condemnable:HM Rajnath Singh in Rajya Sabha
11:26 am: Want to clarify that this just a draft, not the final NRC. Also, the entire process was done under the monitoring of the Supreme Court: Rajnath Singh in Rajya Sabha
11:24 am: Procedure of NRC started in 1985 through the Assam accord when the late Rajiv Gandhi ji was the PM. The decision to update was taken by Dr.Manmohan Singh ji in 2005: HM Rajnath Singh in Rajya Sabha 
11:09 am: Uproar in Lok Sabha by Trinamool Congress MPs after TMC delegation was detained at Silchar airport yesterday 
10:57 am: Mamata Banerjee is agitating as 40 lakh people are left out. In 2005,Didi had brought adjournment motion against illegal migrants by warning of disastrous consequences in India if they are not thrown out.She changes tracks like chameleon:Adhir Ranjan Chowdhary, Congress 
10:24 am: TMC MP Saugata Roy moves adjournment motion in Lok Sabha over detention of TMC delegation at Silchar airport yesterday
10:20 am: Son of JDU MLA Bima Bharti found dead on a railway track in Patna.More details awaited. 
10:18 am: Five arrested from Navgarh in Maharashtra on charges of running a child pornography racket on social media
10:16 am: The pilot found an object on the runway and decided to abort take off, he must have braked hard to ensure the plane stops in the available length of the runway, investigation is pending: Airline report to DGCA
9:48 am: MoS MEA V K Singh informed Rajya Sabha yesterday that request for extradition had been sent to High Commission of India in London. The request has been sent by a special diplomatic bag for onward transmission to UK authorities. 
9:34 am: People and cattle rescued from flooded area in Raiwala after water level of Song river increased following heavy rain in Uttarakhand
9:19 am: The Rashtriya Janata Dal called for a nationwide strike demanding the resignation of Bihar Chief Minister Nitish Kumar against the alleged mass sexual exploitation at various shelter homes in the state
8:46 am: Glenn Jacobs, the WWE wrestler known as Kane, has won the bout for mayor in Tennessee's third largest county: USA 
8:28 am: A panel of experts from the fields of economy, academia, security and trade emphasised on stronger bilateral relations between India and the UK at an event titled 'Global Britain and India: A New Special Relationship' in London
8:27 am: A school principal who was abducted from Saharanpur's Badgaon earlier, has been found dead in forest area near Mora village.Police at the spot.
8:15 am:  Two terrorists have been gunned down by security forces in J-K's Sopore. Search operation continues. 
7:31 am: Jharkhand: 5 naxals of People's Liberation Front of India (PLFI) were arrested in Latehar yesterday (ANI)
7:11 am: Jet Airways Riyadh–Mumbai flight departed the runway, following an aborted take-off at Riyadh Airport on 3rd August. All 142 guests and 7 crew members aboard the B737-800 aircraft have been safely evacuated with no reported injuries: Jet Airways (ANI)
7:02 am: A minor girl alleges she was drugged and held captive by a woman in Kotwali area of Uttar Pradesh's Lalitpur, also says she was raped by multiple men. Case registered
6:49 am: Rowdy-sheeter Mohammed Kasim was shot dead by unidentified assailants in Visakhapatnam near RTC Complex yesterday.
6:36 am: A 21-year-old man allegedly committed suicide in Aurangabad's Chilkalthana yesterday over the issue of Maratha Reservation. 
6:14 am: 150 passengers of Air India Mumbai-Dubai flight stranded at Mumbai Airport as the flight, scheduled to depart at 8 pm yesterday, has still not taken off due to technical problem in aircraft.
6:12 am: Man thrashed, stripped and made to do sit-ups after he allegedly failed to pay Rs 20000-the balance he was supposed to pay after purchasing jewellery a few days back in Hyderabad. 
6:00 am: 8-month pregnant woman allegedly gang raped in Sangli's Tasgaon on 31 July in Maharashtra.