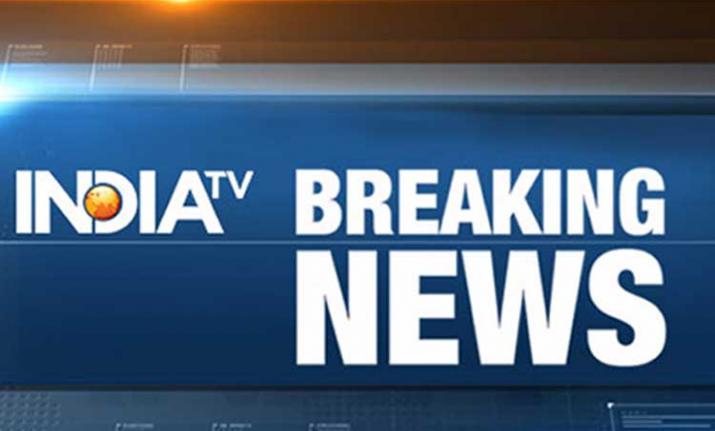 Twitter is buzzing with breaking news and news alerts from India and rest of the world. Here is the coverage of all breaking alerts and latest updates from the micro-blogging site on one page:
Live Breaking News August 20: 
3:47 pm: Sensex climbs 330.87 pts to close at fresh life-time high of 38,278.75; Nifty gains 81 pts to end at record high of 11,551.75.
3:23 pm: Jammu&Kashmir: Pakistan violates ceasefire in Kamalkote sector of Uri.
3:16 pm: Shooter Lakshay wins silver medal in men's trap shooting in Asian Games
2:49 pm: SC directs CBI's SIT to file status report in Manipur encounter cases by September 1
2:45 pm: Fresh charge sheet filed in alleged fake encounters by Army, Assam Rifles and police in Manipur: CBI to SC
2:44 pm: NGT directs committee to assume work within 2 weeks and decide matter within 6 weeks thereafter
2:44 pm: NGT reiterates order allowing Vedanta access to administrative unit of its plant at Tuticorin. 
2:39 pm: Relief material worth Rs.50 Lakh has been sent to flood affected areas of Kerala & Karnataka & we will be sending material worth Rs.1.5 crore more. Nation is proud of the rescue & relief operations conducted by our security forces in the flood affected areas: Yoga Guru Ramdev
2:32 pm: Navjot Singh Sidhu did not go to Pakistan as a Punjab Minister or a Congress worker. He went their as a friend. Whatever explanation he had to give he has given & whatever the govt had to say has been said by Capt Amarinder Singh: Jaiveer Shergill, Congress Spokesperson
2:27 pm: NGT remits Vedanta's plea challenging closure of its Sterlite copper plant at Tuticorin to committee headed by former judge
2:23 pm: Wrestler Vinesh Phogat moves into finals of 50kg freestyle at Asian Games 2018
2:16 pm: Supreme Court grants liberty to one of the convicts in Rajiv Gandhi assassination case. Convict AG Perarivalan, to submit letter copy which he wrote to Tamil Nadu Governor seeking earlier release from prison. Matter adjourned for 2 weeks.
2:01 pm: Around 70 teams are present there with boats, life vests & food packets. Places where light & helicopters cant reach my boys have reached: General Officer Commanding-in-Chief, Southern Command, Lt Gen DR Soni on Kerala Floods
1:53 pm: Fire breaks out at College of Nursing at AIIMS, Delhi. Six fire tenders present at the spot.
1:53 pm: More than 3 dead & 6 injured after a landslide hit a bus in Kishtwar's Drabshalla area, Jammu and Kashmir, earlier today. 
1:39 pm: Supreme Court to hear on September 4, the petitions filed by serving soldiers and serving officers of Indian Army seeking a direction to the Central Government laying down specific guidelines to protect their bonafide actions under Armed Forces (Special Powers) Acts (AFSPA).
1:28 pm: Punjab National Bank (PNB) fraud case: Former MD and CEO of Allahabad Bank, Usha Ananthasubramanian granted bail on a surety bond of Rs 1 lakhs by Special CBI court in Mumbai
1:27 pm: Delhi's Patiala House Court allowed Congress leader Shashi Tharoor to visit Geneva, Switzerland, to meet the family of former United Nations Secretary-General Kofi Annan
1:13 pm: Union Defence Minister Nirmala Sitharaman held a meeting with Japanese Defence Minister Itsunori Onodera today in Delhi.
1:06 pm: We have rescued 181 people from multiple locations, 41 govt relief camps are being currently run, we are providing medical and other facilities: Sreevidya P.I, Deputy Commissioner of Kodagu District, Karnataka 
1:04 pm: Shrikant Pangarkar arrested by Anti-Terrorism Squad under the Explosive Substances Act, Explosives Act and Unlawful Activities (Prevention) Act from Jalna yesterday, sent to police (ATS) custody till 28 Aug. He wasn't arrested in connection with Narendra Dabholkar murder case.
12:53 pm: On meeting with Japanese Defence Minister,PM Modi said, Defence Cooperation is a key pillar of the relationship between India&Japan and welcomed strengthening of various defence dialogue mechanisms b/w two countries,& enhanced linkages between the armed forces of India and Japan.
12:46 pm: Narendra Dabholkar murder case: Accused Shrikant Pangarkar sent to police (ATS) custody till 28th August by Mumbai Sessions Court. He was arrested yesterday from Maharashtra's Jalna.
12:42 pm: Till now, 3757 medical camps have been setup in Kerala. There is requirement of 90 different medicines and first installment has reached. Issued advisory for daily monitoring and surveillance. Quick response medical teams to start work as soon as water recedes: Union Min JP Nadda
12:40 pm: PM Modi wrote a congratulatory letter to Imran Khan, there was no new proposal for dialogue: Sources on Pak Foreign Minister SM Quershi's claim that PM Modi wrote a letter to Imran Khan in which he indicated beginning of talks
12:22 pm: United Kingdom authorities have confirmed that Nirav Modi is in the U.K and CBI has moved an extradition request through proper channels: CBI
12:19 pm: Supreme Court issues notice to Uttar Pradesh government in connection with a speech given by Yogi Adityanath in 2007, asked govt to reply as to why he should not be prosecuted for allegedly giving a hate speech in 2007?
11:59 am: Vice President of India Venkaiah Naidu called a review meeting on Kerala Floods with Deputy Chairman of Rajya Sabha Harivansh and other senior officials of Rajya Sabha and Vice President Secretariat and decided to donate a month's salary for relief measures
11:50 am: Regional CRPF Wife's Welfare Association in Tamil Nadu's Coimbatore flagged off relief materials consisting of dry rations, clothing, medicines, sanitary items in 12 trucks with Rapid Action Force (RAF) team to Kerala's Thrissur and Chalakudy
11:47 am: Delhi High Court issues notice to centre in bail plea of Bhushan Steel Limited's promoter & Managing Director Neeraj Singal, who approached the HC against his arrest by Serious Fraud Investigation Office (SFIO) on August 8. Matter to be taken up for hearing at 2:15 PM tomorrow.
11:43 am: Shrikant Pangarkar arrested by Anti-Terrorism Squad (ATS) under the Explosive Substances Act, Explosives Act and Unlawful Activities (Prevention) Act from Mumbai's Jalna yesterday. being produced before a court. 
11:40 am: Nizamuddin- Ernakulam Mangala Lakshadweep Express, Mangalore-Nagercoil Parasuram Express, Jamnagar–Tirunelveli Express and Lokmanya Tilak Terminus -Thiruvananthapuram Netravathi Express from Kerala's Shoranur junction to run as per normal schedule.
11:37 am: Japanese Defence Minister Itsunori Onodera met Prime Minister Narendra Modi in Delhi today.
11:31 am: Mob lynching case: Supreme Court has sought a detailed affidavit from the Rajasthan government within a week, while hearing a contempt petition filed by Tehsheen Poonawala.
11:21 am: People have faith that SC's judgement will come soon & obstacles in the constructions of Ram Mandir will be removed. Either the judgement will come soon or we'll find a solution through dialogue. Third option of passing a law in the Parliament is also open: UP Dy CM KP Maurya
11:26 am: Body of one Avinash Bali has been found in MIDC area (Chakala Industrial Area) of Mumbai's Andheri. He was the prime witness in 2013 Amboli double murder case.
11:12 am: All MPs and MLAs of Shiv Sena to contribute their one month salary to Kerala Chief Minister's Relief Fund.
11:09 am: Heavy to very heavy rainfall likely to occur at isolated places on 23rd & 24th August. Heavy rainfall likely to occur at isolated places in Uttarakhand's Kumaon region on 21st, 22nd & 23rd August.
10:58 am: Taliban take more than 100 people, including women and children, hostage in ambush in north, reports AP quoting Afghan officials 
10:48 am: It's a historic day as the Kochi airport is back into civil operations. Substantial work done to ensure all facilities are available&support is given for aircraft to operate. We've segregated parking bays so that unhindered operations take place: Commodore RR Iyer, CO, INS Garuda
10:45 am: Delhi court grants bail to former Himachal Pradesh CM Virbhadra Singh's son in money laundering case. 
10:29 am: Deputy Superintendent of Police (DSP) Ashish Kumar Mahli says, "We have arrested 11 people for gangrape of two minor girls on August 16 in Jharkhand's Lohardaga district. The culprits have confessed to the crime."
9:59 am: 55 doctors from JJ Hospital, 26 doctors from Pune's Sassoon hospital and paramedical staff leave for Thiruvananthapuram in two Air India aircraft.
9:43 am: Indian Shooter Deepak Kumar wins silver medal in Men's 10m Air Rifle event at Asian Games
9:34 am: Sensex hits record high, Nifty breaches 11,500 mark | READ
9:10 am: Four Japan athletes booted from Asian Games in prostitute scandal, reports AFP
8:55 am: Clearance work underway at Sakleshpur - Mangalore railway track in Karnataka that was damaged due to landslides and heavy rainfall in the area.
8:37 am: Telangana Rashtra Samithi (TRS) MPs to donate their one month salary to Kerala Chief Minister's Distress Relief Fund.
8:28 am: CBI has questioned former Bihar social welfare minister Damodar Rawat who was connected to Brajesh Thakur (accused in Muzaffarpur Shelter Home case).
8:17 am: FIR registered against former Bihar Minister Manju Verma and her husband under Arms Act, in Muzaffarpur Shelter Home case. CBI had conducted a raid at 12 locations including her Patna residence on 17 August and had seized 50 cartridges.
8:11 am: First commercial flight lands at INS Garuda Kochi Naval Air Station after Cochin International Airport gets affected due to floods. 
7:48 am: Former Prime Minister Manmohan Singh and Congress leaders Ghulam Nabi Azad and Ashok Gehlot pay tribute to former prime minster Rajiv Gandhi on his birth anniversary.
7:44 am: Sonia Gandhi, Rahul Gandhi, Priyanka Gandhi Vadra and Robert Vadra pay tribute to former prime minster Rajiv Gandhi on his birth anniversary.
6:34 am: Body of a woman and her three children were found in Jharkhand's Giridih on 18 August. 
6:22 am: A woman from Fatehabad's Ratia alleged that she was raped on the pretext of marriage. Umed Singh, DSP said, "Case registered and the accused has been arrested. The victim and the accused knew each other." 
6:20 am: People belonging to Sikh community in Kochi prepared food and provided it to relief camps.
6:17 am: Telangana Deputy Chief Minister Mohammad Mahmood Ali announces he will donate his one month salary to Kerala Floods relief. 
6:00 am: Maharashtra Anti-Terrorism Squad (ATS) arrested a person under the Explosive Substances Act, Explosives Act and Unlawful Activities (Prevention) Act from Jalna on August 19. The accused will be produced before the court today.