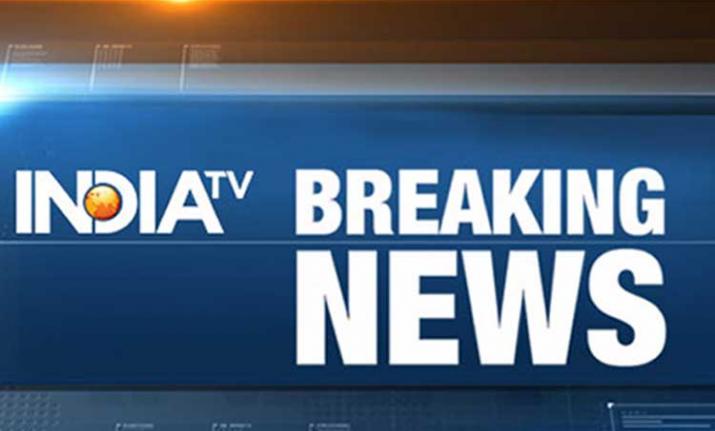 Twitter is buzzing with breaking news and news alerts from India and rest of the world. Here is the live coverage of all breaking alerts and latest updates from the micro-blogging site on one page:
Breaking News August 2: 
02:55 pm: 18 arrested in connection with violence that broke out in Maharashtra's Chakan over Maratha reservation issue (reports ANI)
02:47 pm: Commonwealth condemns Zimbabwe for 'excessive' force at protests (reports AFP)
02:40 pm: Class 11 student in Rajasthan's Ajmer alleges sodomy by 6 seniors in Mayo College; case registered under POCSO Act (reports ANI)
02:38 pm: Mehul Choksi's lawyer has told media that Choksi had a loose alliance with the Congress party. Between 2011-13 his income grew unprecedentedly: Ravi Shankar Prasad, Union Minister (reports ANI)
02:37 pm: Rajya Sabha adjourned for the day following opposition uproar over Assam NRC issue (reports PTI)
02:28 pm: One student injured after being stabbed with a knife following a fight between two students in a Govt senior secondary school in Delhi's Krishna Nagar area (reports ANI)
01:44 pm: Essar Group promoters and others seek more time to file their reply on the CBI appeal challenging their acquittal in 2G spectrum case. High Court grants 4 weeks time to all and lists the matter for October 9 (reports ANI)
01:42 pm: Bombay High Court slams CBI and SIT in Narendra Dabholkar and Pansare murder case, does not accept the status report filed by the agencies and criticised them for submitting similar reports every time as status reports in the case (reports ANI)
01:41 pm: Three foreign nationals killed in Kabul (reports Reuters)
01:23 pm: 154 people killed, 131 injured, 187 animals dead and 1259 houses damaged due to heavy rainfall and lightning in 72 districts of Uttar Pradesh from July 1 to August 1 (reports ANI)
01:09 pm: "Both the parties have to be equally responsible for their act," CJI Dipak Misra observed during the course of the hearing a petition seeking to make men and women equally liable for the offence of adultery, under Section 497 of the Indian Penal Code (IPC). (reports ANI)
12:43 pm: Economic Crimes Court grants conditional interim bail to Karnataka Minister DK Shivakumar and four others in a money laundering and Hawala case. Court orders them to deposits a bond of Rs 50,000 each (reports ANI)
12:21 pm: It is a huge honour for me. Its a personal invitation (for Imran Khan's swearing in) from him and not a political one: Navjot Singh Sidhu​
12:17 pm: He has risen from scratch in politics, he has exhibited great character. I see him as a ray of hope: Navjot Singh Sidhu on Imran Khan (reports ANI) 
12:14 pm: Supreme Court restrains media from telecasting images and videos of minor rape victims even in blurred and morphed form. Court also expresses concern over identity of child rape victims being revealed by media and as to how the media has revealed their identities (reports ANI)
12:03 pm: Delhi High Court extends the interim protection from arresting parents of the main accused (husband) in the Delhi air-hostess death case, till September 17 (reports ANI)
11:59 am: Supreme Court's five-judge Constitution bench begins hearing petition seeking to make men and women equally liable for the offence of adultery, under Section 497 of the Indian Penal Code (IPC) (reports ANI)
11:21 am: Six accused escape from Jawar police station in Madhya Pradesh's Sehore (reports ANI)
10:02 am: Maharashtra CM Devendra Fadnavis to chair meeting of party MLAs and senior leaders over Maratha reservation issue in Mumbai today (reports ANI)
10:01 am: External Affairs Minister Sushma Swaraj leaves for three nation tour of Kazakhstan, Kyrgyzstan and Uzbekistan (reports ANI)
09:56 am: PWD hands over report on Govt bungalow vacated by Akhilesh Yadav, to 'Rajya Sampati Vibhag', report says damages worth Rs 10 lakhs were done to the Bungalow (reports ANI)
09:54 am: BJP issues three line whip to its Lok Sabha MPs for today and tomorrow (reports ANI)
09:46 am: Asaduddin Owaisi moves adjournment motion in LS, says 'India is on the verge of hastily signing a Communications Compatibility & Security Agreement with US during '2+2' meeting.Govt is willingly relinquishing sovereignty to foreign nation &compromising national security' (reports ANI)
09:32 am: School bus in Haryana crushes cyclist to death in Gurugram's sector-44, police present at the spot, investigation underway​ (reports ANI)
09:19 am: Markets open in red as Sensex sheds 132.94 points to 37,388.68; Nifty at 11310.20
08:58 am: Engine and guard coach of empty rake of Ispat Express derails while entering Howrah station in West Bengal, train movement affected (reports ANI)
08:48 am: Fire broke out in an engine Kuwait-Hyderabad Jazeera Airways flight last night. The incident happened during flight landing at Hyderabad Airport.All 149 passengers were evacuated safely and the flight is under inspection (reports ANI)
08:25 am: Encounter between police and criminal concludes. The criminal has sustained a bullet injury and is being treated at a hospital (reports ANI)
07:53 am: Four members of a family found buried in a pit in their house compound in Kerala's Idukki district; investigations underway (reports ANI)
07:24 am: Encounter underway between police and a criminal of Neeraj Bhanja gang in Delhi's Sarai Kale Khan area near Millennium depot (reports ANI)
6:50 am: NH 74 land scam: Uttarakhand govt has summoned two IAS officers Pankaj Kr Pandey & Chandresh Kr Yadav, in connection with findings of the Special Investigation Team. Irregularities worth Rs 300 Cr were detected in acquisition of farmland for the proposed NH-74 between 2011-2016.
6:25 am: A girl who went missing from Bijnor's Chandpur in UP 11 yrs ago & was living in a Shimla bal ashram, was reunited with her parents with the help of Haryana anti human trafficking cell. 
6:14 am: BBMP issued public notice over display of banners etc within its limits, stating 'Anyone,including advertisers and person who appears in them could be punished with either imprisonment extendable to 6 months or fine extendable to Rs 1000 or both,besides prosecution.' 
6:07 am: Police arrested a woman & her husband yesterday for stealing gold & silver jewellery from a house she worked in as a domestic help in Bengaluru, over a period of 1.5 years. Further investigation is underway.
6:00 am: A car rammed into the sign board outside Nirvachan Sadan in Delhi, after knocking police barricades, earlier this morning. (ANI)