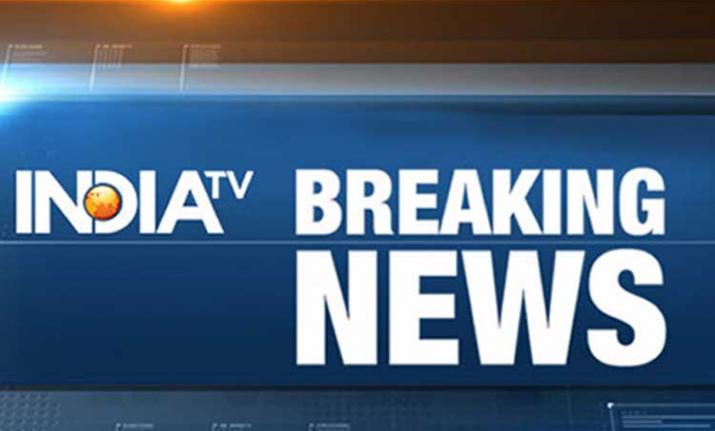 Daily dose of news plays very important role in our daily life. For some people, the morning is incomplete without knowing about what's happening across the world. Some digital-savy people have a habit of consuming news even when they are travelling or in their free time. In today's world, where people rely on news websites for everything that's happening around, IndiaTV News provides you all breaking news, latest news, breaking story videos, Live TV and top shows of IndiaTV, country's leading news channel on a single platform to ensure you don't miss anything important.
Internet, Twitter, Facebook are buzzing with breaking news and news alerts from India and rest of the world. You can find here the LIVE COVERAGE of all breaking news alerts and latest news updates on just one page. IndiaTV Digital covers all top news as and when it happens and ensures its readers don't miss anything important.
Breaking News, Latest News Updates of January 18
04:50 pm: Gandhinagar: Prime Minister Narendra Modi meets Prime Minister of Denmark Lars Løkke on the sidelines of Vibrant Gujarat Global Summit, 2019.(ANI)
04:30 pm: J&K Police on grenade attacks by terrorists at Srinagar and Shopian: No loss of life or property have been reported. Police have registered cases for both the incidents.(ANI)
03:50 pm: Jammu & Kashmir: 5 bodies have been recovered so far. 10 people were trapped under snow after an avalanche occurred in Khardung La, Ladakh.
03:40 pm: Sensex rises 12.53 pts to end at 36,386.61; Nifty up 1.75 pts to 10,906.95.
03:30 pm: Gandhinagar: Prime Minister Narendra Modi meets Czech Republic Prime Minister Andrej Babis on the sidelines of Vibrant Gujarat Global Summit, 2019.(ANI)
03:15 pm: DMK leader files PIL against reservation on economic criteria.
2:34 pm: Uttar Pradesh Cabinet approves decision to rename Mughalsarai tehsil to Pandit Deen Dayal Upadhyay tehsil
2:00 pm:  Blast at Ghanta Ghar Chowk in Srinagar
1:40 pm: Pocharam Srinivas Reddy has been elected as the Speaker of Telangana legislative assembly. 
1:15 pm: Bogota car bomb attack death toll rises to 21, says police
12:29 pm: British PM May scrambles to put together a new Brexit strategy, refuses to rule out 'no-deal' 
12:28 pm: Facebook blocks accounts linked to Russian state-owned Sputnik 
12:27 pm: Two injured after an avalanche rushes down a mountainside at a New Mexico ski resort.
12:27 pm: Supreme Court directs Kerala government to provide adequate security to the two women who entered & offered prayers at Kerala's SabarimalaTemple on January 2.
11:26 am: Karnataka CM HD Kumaraswamy to leave for Kolkata today to participate in West Bengal CM Mamata Banerjee's mega opposition rally on 19 January. 
11:22 am: Moradabad: Two people died, four injured in a celebratory firing during a wedding yesterday in Mundha Pande police station limits. The injured have been admitted to a hospital. Police is on the lookout for the accused.
10:44 am: Enforcement Directorate summons former Hamirpur District Magistrate B Chandrakala and others in alleged Uttar Pradesh mining scam. Questioning scheduled for next week.
09:55 am: Markets open in red; Sensex down by 79 points, opens at 36,294, Nifty slips 16 points to 10,888
09:00 am: Dense fog disrupts flight operations at Delhi airport, arrivals and departures are largely on hold. 
08:20 am: Tesla to recall more than 14,000 cars in China over airbags
08:00 am: United States President Donald Trump backs NATO, chastises allies on spending
07:55 am: 10 trains to Delhi running late today due to fog/low visibility.
07:20 am: All departures from Delhi Airport was on hold from 5:30 am to 7 am today and most of the arrivals also affected due to bad weather; one international flight has been diverted as of now.
06:30 am: Petrol at Rs 70.55/litre in Delhi, Rs 76.18/litre in Mumbai; Diesel at Rs 64.97/litre in Delhi, Rs 68.02/litre in Mumbai.
06:20 am: Trump cancels Speaker Pelosi's travel amid shutdown feud
06:10 am: Prince Philip escapes unhurt in car accident
06:00 am: Rajasthan Cabinet approves Rajasthan Panchayati Raj Amendment Bill 2019 &Rajasthan Municipality Amendment Bill 2019, to end minimum educational qualification condition for contesting local body polls in state. Both bills will be introduced in state assembly during present session