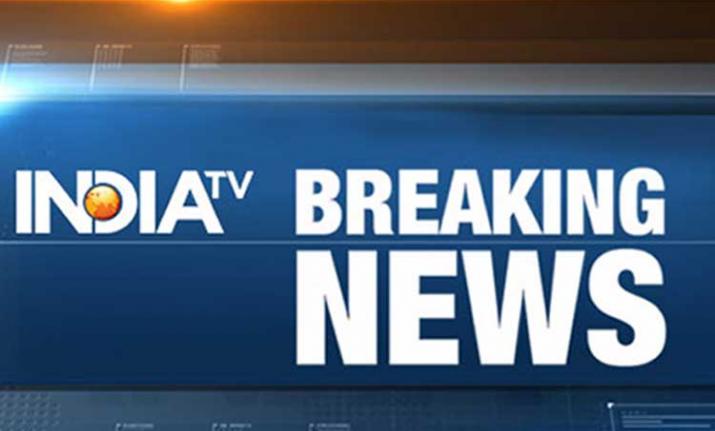 Daily dose of news plays very important role in our daily life. For some people, the morning is incomplete without knowing about what's happening across the world. Some digital-savvy people have a habit of consuming news even when they are travelling or in their free time. In today's world, where people rely on news websites for everything that's happening around, IndiaTV News provides you all breaking news, latest news, breaking story videos, Live TV and top shows of IndiaTV, country's leading news channel on a single platform to ensure you don't miss anything important.
Internet, Twitter, Facebook are buzzing with breaking news and news alerts from India and rest of the world. You can find here the LIVE COVERAGE of all breaking news alerts and latest news updates on just one page. IndiaTV Digital covers all top news as and when it happens and ensures its readers don't miss anything important.
Breaking News, Latest News Updates:
05:30 pm: West Bengal: Clash broke out between BJP workers and Police in Basirhat today.
05:20 pm: Delhi cabinet approves the Rs 120 crore proposal for CCTVs in Tihar, Mandoli and Rohini jails to check allegations of VIP treatment for influential inmates in these prisons and to ensure transparency in functioning of jails.(ANI)
05:10 pm: Blast rocks Kabul government compound in ongoing attack: officials (AFP)
04:15 pm: Telangana CM K Chandrashekar Rao meets West Bengal CM Mamata Banerjee in Kolkata.
04:00 pm: Mumbai: Dindoshi Sessions Court reserves order for 26 December on anticipatory bail application filed by actor Alok Nath in writer Vinta Nanda rape case.
03:30 pm: Pakistan court sentences former PM Nawaz Sharif to 7 years in jail in Al-Azizia Steel Mills corruption case
03:10 pm: Goregaon building collapse: Contractor & supervisor arrested and presented before court. The two arrested have been sent to police custody till 29 Dec. 3 people had died in the collapse of a portion of an under-construction building near Azad Maidan in Mumbai, yesterday.(ANI)
02:50 pm:  Agusta Westland case: Delhi's Patiala House court allows Sanjeev Tyagi and SP Tyagi to travel abroad based on conditions. Conditions for travelling will be conveyed when the order copy is served shortly.
02:10 pm: PM Modi realeases a postage stamp and a commemorative coin on the bicentenary of 1817 Paika Rebellion, also present is Odisha CM Naveen Patnaik. The Paika Rebellion was an armed uprising against the British East India Company's rule in Odisha in 1817.(ANI)
01:05 pm: Jammu And Kashmir Governor Satya Pal Malik e-inaugurates the Bhairon Ghati Passenger Ropeway that would be operational between Vaishno Devi shrine and Bhairon temple.(ANI)
12:35 pm: Bengaluru: Supporters of Congress MLA and former State Minister Ramalinga Reddy protest on Hosur Road in Anekal over denial of ministerial berth in the cabinet.(ANI)
12:10 pm: Haryana: 7 killed in 50 vehicle pileup on Rohtak-Rewari highway due to dense fog conditions (ANI)
12:07 pm: BJP moves SC against Calcutta High Court order not allowing its Rath Yatra in West Bengal.
12:05 pm: Advocate ML Sharma files PIL in the Supreme Court against the MHA notification allowing 10 agencies to conduct surveillance. (ANI)
11:30 am: "Today political scenario is such that if one has to stay out of power for 2-5 yrs, one gets restless. Atal Ji sat in opposition & didn't stop raising his voice for the people," said PM Modi at the release of a commemorative coin in memory of former PM AB Vajpayee.
10:20 am: DMK President MK Stalin holds a strategy meeting with party workers for 2019 Lok Sabha elections
9:35 am: Pakistan violates ceasefire in Nowshera sector of Rajouri district
8:30 am: Death toll from Indonesia tsunami rises to 281: Disaster agency 
7:30 am: An earthquake of magnitude 5.5 hit Honshu, Japan: USGS
7:00 am: Telangana CM K. Chandrashekar Rao to meet West Bengal CM Mamata Banerjee today
6:30 am: Odisha CM Naveen Patnaik to meet West Bengal CM Mamata Banerjee later today.