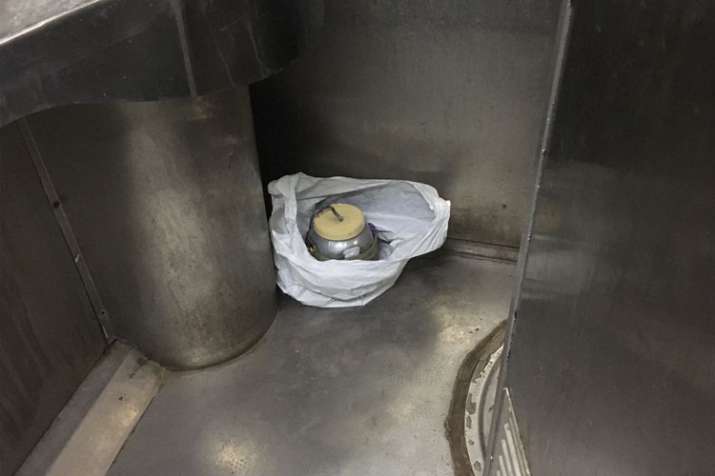 Days before the Independence Day, security agencies found a low-intensity on 12317 Kolkata-Amritsar Takht Express train at Uttar Pradesh's Amethi railway station. 
The train was halted at the Akbarganj Railway station at 1:14 a.m. after the Guard and the Travelling Ticket Examiner (TTE) received information about a suspected object lying in the toilet of coach number B3. The object was kept in a packet and was assumed to be a bomb.
As soon as the Government Railway Police (GRP) control received the information, they stopped the train at the loop line. The Shivratanganj Police also reached the spot and vacated coach number B3 and B4 for the safety purpose.
"The train was stopped at the loop line of the Akbarganj Railway Station. A team of bomb disposal rushed to the spot and then the device was taken out of the train and diffused," Superintendent of Police Saumitra Yadav told the reporters.
Along with the bomb, the security agencies and bomb squad reportedly found a hand-written letter which stated that it was for the revenge of Lashkar-e-Taiba's (LeT) commander Abu Dujana's killing. 
"Dujana ki shahaadat ka badla abb Hindustan ko chukaana padega." (India will have to pay for LeT militant Abu Dujana's death)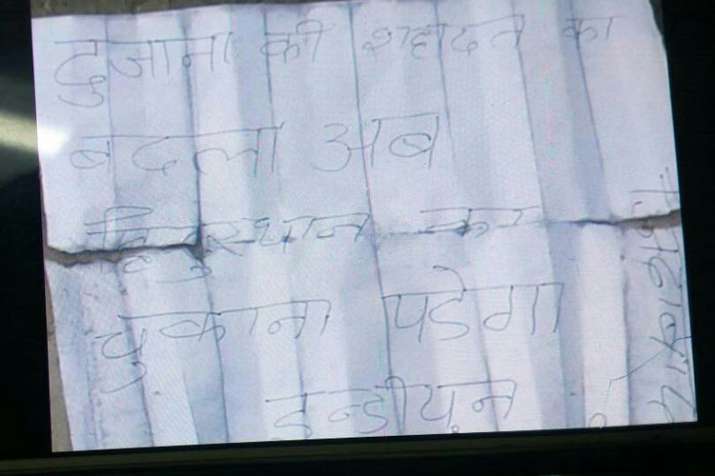 As per reports, the information of the 'suspicious object' inside the Amritsar-bound train was received around 1.15 am on Wednesday night.
The bomb was found in the toilet of the coach B3 of the train following which the police and railway officials went to a tizzy. 
A police team and Bomb Disposal Squad were rushed to the spot and two coaches were vacated immediately. The bomb disposal squad was informed, who diffused the device at Akbarganj railway station, an official said. The information regarding the bomb was received at the control room number.
The hand-written letter which speaks about revenge of Abu Dujana's killing is a matter of concern for the security agencies. Dujana, Lashkar's divisional commander was gunned down along with his accomplice Arif by security forces on August 1 in south Kashmir's Pulwama district.   
In another incident highlighting lapses in security arrangements ahead of Independence Day, a police quick reaction team (QRT) vehicle was stolen from south Delhi.