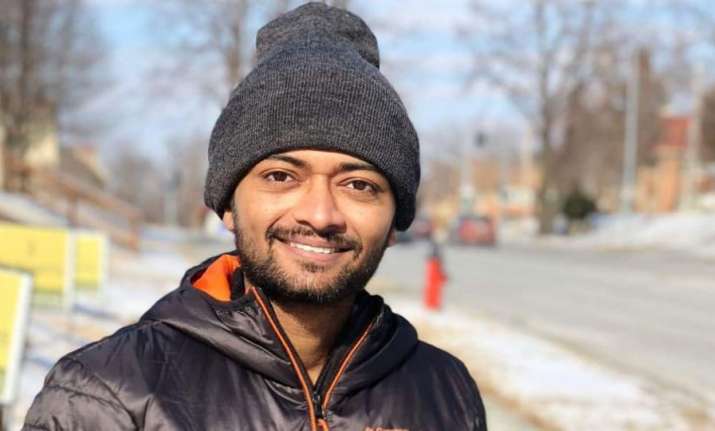 The body of Sharath Koppu, a 26-year-old Indian student from Telangana who was shot dead inside a restaurant in Kansas City in the US by a suspected robber, arrived here tonight. 
The body arrived at the Rajiv Gandhi International airport and former Union Minister Bandaru Dattatreya was among those who paid homage to the departed soul. 
According to authorities in Kansas, Koppu, 25, hailing from Telangana, was fatally shot during a suspected incident of robbery at a restaurant where he worked. He died shortly after being taken to a hospital on Friday. 
Kansas City police announced a USD 10,000 reward for information leading to the suspect and released a brief video of the suspect inside the restaurant moments before the shooting. 
Sharath Koppu was pursuing his Masters degree from the University of Missouri-Kansas City (UKMC). He was shot on Friday evening at J's Fish and Chicken Market where he was working as a part-time employee, The Kansas City Star newspaper reported. 
External Affairs Minister Sushma Swaraj on Sunday condoled the death, saying: "We will follow this up with the police and provide all assistance to the family."
The Kansas City Police has released a brief video of the suspect inside the restaurant moments before the shooting and asked for people's assistance in identifying him. 
The suspect pulled out a gun and shot Koppu on his back. He died after being taken to a hospital.
Koppu, who was a software engineer, came to the US in January.
The incident comes a year after another Hyderabad techie, Srinivas Kuchibhotla, 32, was killed in a race-triggered attack at a bar also in Kansas City on February 22, 2017.
In May, former US Navy veteran Adam Purinton admitted that he fatally shot Kuchibhotla saying that he targeted the victim because of his "actual and perceived race, colour, religion and national origin".
(With agency inputs)