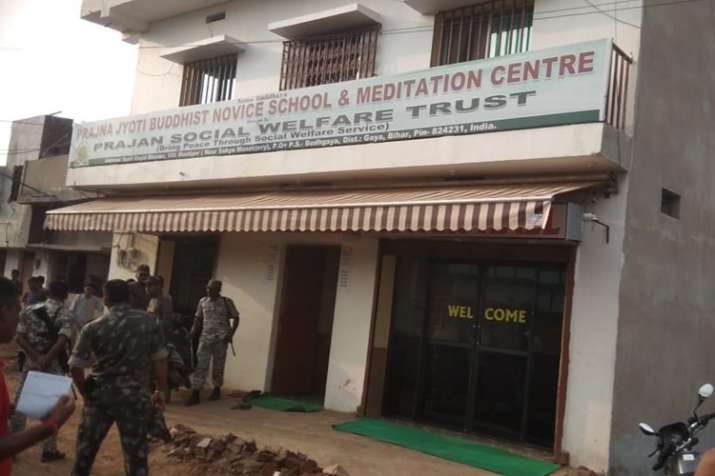 In yet another case of child abuse, a Buddhist monk was taken into custody for allegedly sexually assaulting 15 boys who studied at a school-meditation centre run by him. 
Superintendent of Police (City), Gaya, Anil Kumar said the monk was being interrogated by Town Deputy SP Rajkumar Shah.
Town Deputy SP Rajkumar Shah said that the children had complained about the monk to their respective guardians.
They said that they were thrashed, mistreated and sexually abused in the school. "We are investigating the matter now and will take relevant action," Shah said.
The monk ran an institution called "Prasanna Jyoti Buddhist School and Meditation Centre" at Mastipur village in Bodh Gaya where the 15 children - all hailing from Karbi Anglong district in Assam - were studying.
The police had received information that the boys were being sexually exploited
#Bihar: A Buddhist monk of Bodh Gaya's Prajna Jyoti Buddhist School & Meditation Centre was taken into police custody y'day for allegedly sexually abusing children of the school. DSP Gaya says 'Children told us they were thrashed,mistreated&sexually abused. We are investigating.' pic.twitter.com/PyvLtQzZwY

— ANI (@ANI) August 29, 2018
y the monk.
The children will be produced before a magistrate on Thursday and their statements recorded under the relevant CrPC section. 
They will also be taken for medical tests based on the results of which a case may be lodged against the monk, police said. 
The incident has come to light at a time when the Nitish Kumar government is facing severe backlash for the growing cases of child abuse in the state.
(With inputs from agencies)