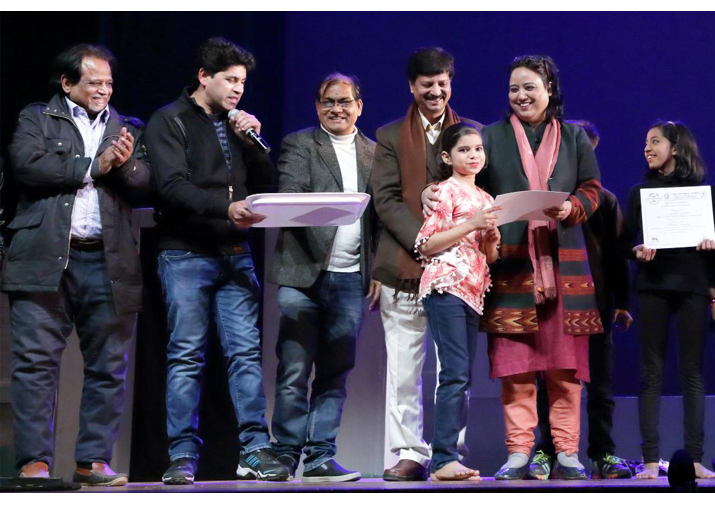 To spread awareness about the ill-effects of 'Blue Whale' game among children, a play was organised at the National School of Drama in the national capital.
The theme of the play was 'Blue Whale, a dangerous game'. While the play was written by senior journalist Shakeel Akhter, it was directed by Bal Rang Manch Director Hafiz Khan.
23 kids were part of this play which was organised under the banner of NSD's Children Theatre Workshop 
Country's first Female Dastango Fouzia, who was also present on the occasion, praised the children who played challenging characters. She said that "such plays are necessary today to educate the new generation and make them realise what is in the interest of society". 
Renowned poet and writer Apurv Shinde also graced the event and lauded the concept of the play. 
The play revolves around the stories of two kids Amaan (Ahaal Chandel) and Karan (Siddhant Sharma) who study in the same class of a school. Amaan and Karan love to play online games. During the course of the game, the two were tasked to meet some specific targets and they ended losing their lives.
The 'Blue Whale' game, which has been mired in controversies from last few months because of rising incidents of children committing suicide after playing the online game, also asks the players to either complete the task or give up their lives.
The play also has few characters who are opposite to Amaan and Karan's nature. In the play, characters like Anupam, Suyash and Sana (Anupam Gupta, Rudra Pratap and Atvya) are seen secretly working on a mission in their school to spread awareness about the benefits of technology among other students. 
The play was choreographed by Kailash Chauhan. Sunil Sharma was the assistant director for the drama. Music was composed by Bhupendra Devkota (SD). The stage decoration was done by Kalim Zafar and Kamal Kumar whereas light and sound operation was controlled by Raghav Prakash Mishra and Nitin Kumar.