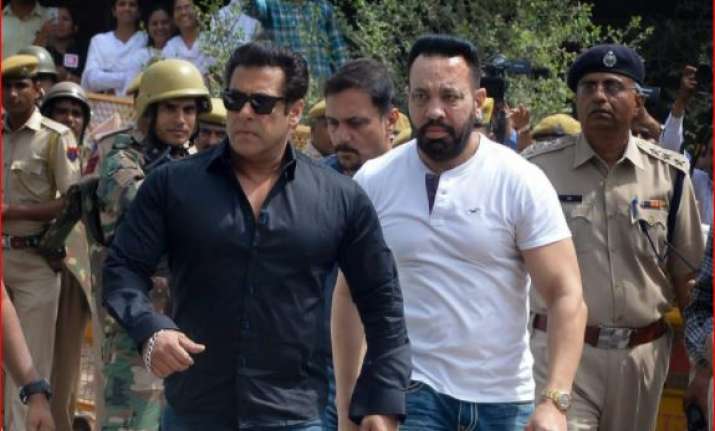 Bollywood superstar Salman Khan, convicted in 1998 blackbuck poaching case, will have to spend second night in prison tonight  as Jodhpur's District and Sessions Court today decided to reserve its order on his bail plea till tomorrow. 
On Thursday, Salman Khan was convicted in the blackbuck case and he was sentenced to five years of imprisonment.
On Saturday, both the defence and the prosecution will present their arguments at 10:30 am.
District and Sessions Court Judge Ravindra Kumar Joshi reportedly asked for more documents, such as files of previous cases heard by Rural and High Courts before he takes a decision on the actor's bail plea.
Salman's case was presented in the sessions court on Friday by senior advocate Mahesh Bora, who came with a 51-page bail application. 
He said the witnesses' statement should not be trusted in the case as they raise a benefit of doubt and questioned why only Salman had been convicted out of all co-accused.
Salman and other Bollywood stars Saif Ali Khan, Tabu, Sonali Bendre and Neelam allegedly went hunting on October 1-2 in 1998 outside a forest reserve near Kankani village in Jodhpur while shooting for "Hum Saath Saath Hain" in 1998. 
While Salman was found guilty, the four co-stars and a local, Dushyant Singh, were acquitted.
Chief Judicial Magistrate Dev Kumar Khatri convicted Salman under Section 9/51 of the Wildlife Protection Act.
Salman is lodged in the Jodhpur Central Jail as "Qaidi No. 106".
Watch: Salman Khan to stay in jail for another day as court reserves order on bail plea till tomorrow
(With agency inputs)