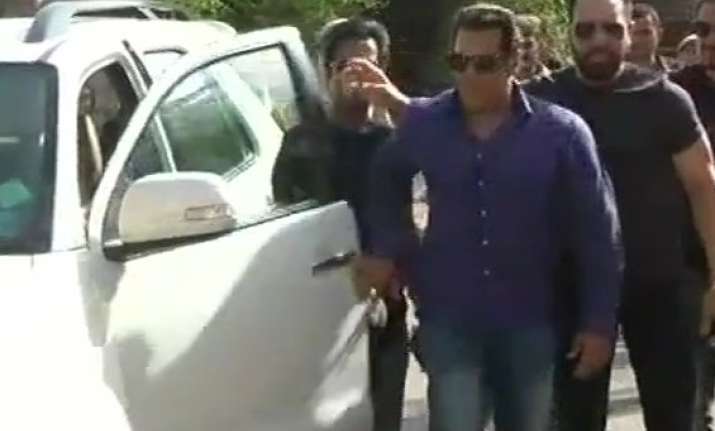 A Jodhpur court on Saturday directed Bollywood superstar Salman Khan to seek its permission every time he travels abroad. The court's ruling has come in connection woth the 1998 blackbuck poaching case in which Salman has already been awarded a five-year jail sentence. 
Salman Khan's lawyers had moved an application in the court of District and Sessions Judge Chandra Kumar Songara, seeking an exemption from court's permission to travel abroad.
Salman Khan's counsel Mahesh Bora argued that the actor could not be convicted in the Kankani case as similar evidence had been rejected by the high court in two other poaching cases against him.
He said the driver, whose Gypsy is said to have been used in the alleged poaching, had been declared an unreliable witness by the high court.
His lawyers claimed that the actor was implicated in the case on the basis of false evidence and witnesses.
A trial court had convicted Khan on April 5 for killing the the endangered animals in October 1998, when Bollywood movie 'Hum Saath Saath Hain' was being shot in the area.
The court had acquitted his four co-actors Saif Ali Khan, Tabu, Neelam and Sonali Bendre.