Follow us on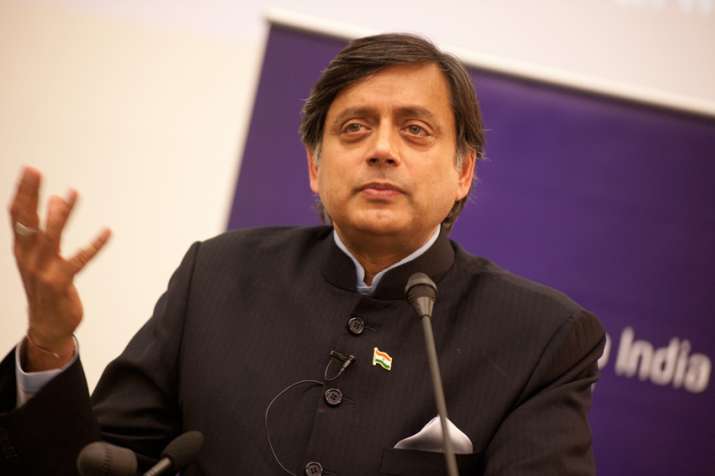 Launching a scathing attack on Congress MP Shashi Tharoor for his "Hindu Pakistan" remarks, the BJP on Thursday alleged that it was an attack on both "Hindus" as well as the "Indian democracy".
On Wednesday, Shashi Tharoor had said in Kerala that if the BJP retains power in 2019 general elections, India will become a "Hindu Pakistan".
Taking strong exception to Tharoor's remarks, BJP spokesperson Sambit Patra demanded an apology from Congress president Rahul Gandhi.
Patra alleged that Tharoor's remarks reflected his hatred for Hindus and Indians.
"Shashi Tharoor is the same person who called Indians 'cattle-class'. He is 'catlle-class-ing' the Indian democracy. You call yourself an educated and erudite spokesperson of the Congress. If you want to love Pakistan, do so, but do not display such hatred towards Indians," Patra said.
Referring to a slew of recent statements made by some prominent Congress leaders, Patra alleged that the party was "failing". He also reminded Rahul Gandhi that it was not "healthy politics". 
"Ghulam Nabi Azad said that the Indian Army is killings civilians, not terrorists. He did it because he just wanted to castigate the Narendra Modi government. Mani Shankar Aiyar went to Pakistan and said the Modi's government needed to be toppled. Saifuddin Soz said Kashmiris want 'azaadi'. The Congress party is failing. This is not healthy politics, Rahul Gandhi. If you want to say something or question us, do it democratically," he said.
However, Shashi Tharoor on Thursday defended his statement and said that he merely quoted from the stated ideology of the BJP.
"If BJP does not believe in Hindu Rashtra concept then they should say it on record that we do not believe in a Hindu Rashtra but in a secular republic. This would end the debate," Shashi Tharoor said.
Watch: Sambit Patra attacks Shashi Tharoor for his 'Hindu Pakistan' remarks