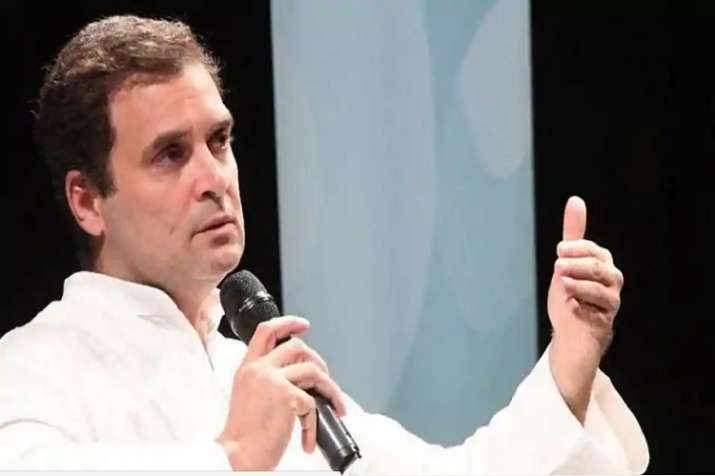 The Bharatiya Janata Party (BJP) on Friday launched a scathing attack on Congress President Rahul Gandhi for invoking Guru Nanak Dev, the first Sikh guru during his address in Berlin. BJP added that Congress party is identified with the 1984 anti-Sikh riots and as its president Rahul Gandhi should apologise for the 'heinous' crime at the Golden Temple.
Addressing the Indian diaspora at a function organised by the Indian Overseas Congress in Berlin on Thursday, Gandhi said the Congress's thought of "unity in diversity" came from the times of Guru Nanak Dev, and the BJP-RSS divides people and spreads hatred.
In a befitting reply, BJP national secretary R P Singh said that Gandhi is invoking Guru Nanak Dev merely for vote-bank politics. He added that for Rahul Gandhi and his party, Sikhs are merely vote means of vote bank.
"We are pained to know that Gandhi, who reminds us of anti-Slkh riots of 1984, claims that his thoughts resemble to the first Sikh guru -- Guru Nanak Devji. Actually his thoughts are in line with Congress culture of divide and rule," Singh said.
Congress leaders justified the 1984 killings of innocent Sikhs and they treated Sikhs like demons, he claimed, while demanding "Rahul should apologise for the heinous crime in front of Akal Takht at Golden Temple in Amritsar".
Akal Takht is the highest body of Sikhs and Golden Temple is the most prominent shrine of the religion.
Taking on Gandhi over the same issue, BJP spokesperson Sudhanshu Trivedi said the Congress president has demeaned the Indian culture and he is an immature politician. Leave aside leading the country, Gandhi is even incapable of heading a political party, he further said.