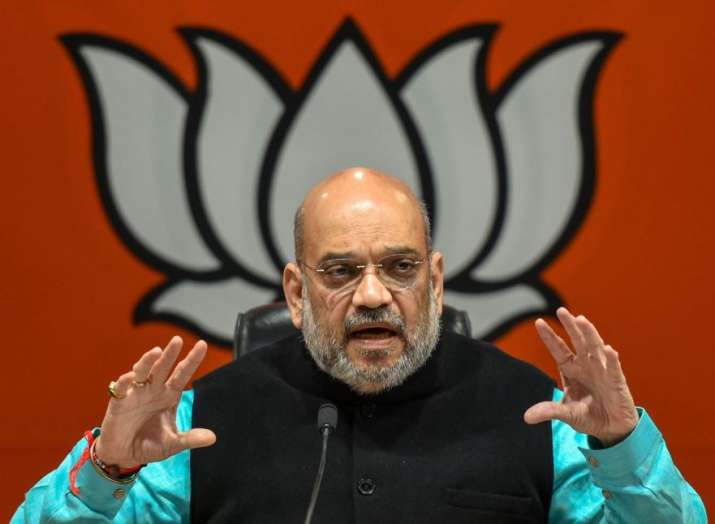 BJP president Amit Shah on Friday vowed to take out "Rath Yatra" in West Bengal democratically after the court permits it. Shah's statement came hours after the Kolkata High Court declined permission for the BJP's Rath Yatra.
Meanwhile, the Calcutta High Court on Friday directed top West Bengal officials to hold meeting with the BJP by Dec 12 and take a decision on granting permission to the rath yatra by Dec 14.
The High Court also rapped Bengal govt for not responding to BJP letters seeking permission to hold 3 rath yatras. The High Court also described the silence of officials as astonishing, astounding.
Hitting out at Mamata Banerjee, Amit Shah said that the West Bengal Chief Minister was scared of BJP's growth in the state.
"Mamata Banerjee is scared of BJP's growth in West Bengal that's why she has denied permission for the Rath Yatra in the state.
"I can understand her fear (of declining public support). But I have no solution for it... This is the public's decision... to support the BJP," he said.
He clarified that the yatra "has been postponed temporarily and not cancelled". "The yatra will happen ater the court permission and we shall even go to the Supreme Court," he said. 
"There is no reason to stop the yatra because in all of our yatras there has been no report of communal tensions and violence," he said addressing a press conference at the party headquarters here.
Taking a dig at the Trinamool administration in the state for a collapsing law and order situation, Shah said the rate of violence in the state has increased under Banerjee. 
"Where earlier one used to hear Rabindra Sangeet, now we hear bomb blasts.
Toll of violence "has been the highest under the Mamata government. BJP alone has suffered 20 casualties", he said, adding, "Governance has collapsed in West Bengal and people there are looking for change."
Despite the situation, the BJP leader said his party has not pressed for President's Rule. Buoyed by the growing support in the state, Shah said: "Those confident of winning does not seek President rule. We are going to win in West Bengal in the Lok Sabha polls." 
He said BJP had sought permission for three rallies in West Bengal ahead of the general elections. 
"We have also sent reminders and the processes have been on since October but we have not got any permissions so far," he said.
"She knows that these rallies will give BJP a big surge in the state and there is a concerted effort to stifle democratic processes in the West Bengal. Democracy, in fact, is being murdered in West Bengal." 
(With agency inputs)