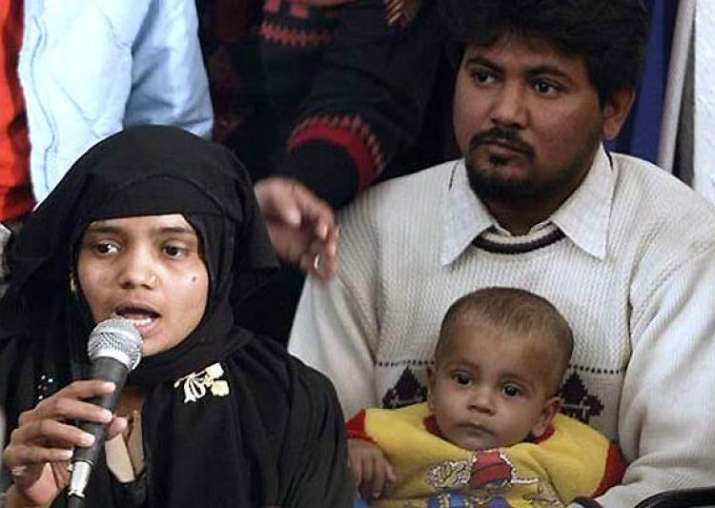 The Bombay High Court today maintained a 2008 verdict of the trial court in the Bilkis Bano gangrape case ordering lifetime imprisonment to the 11 convicts. 
The high court turned down CBI's request for award of death penalty to three out of 11 people accused of gangraping a 19-year-old pregnant woman, and brutally murdering 14 members of her family, including her three-old daughter, in Randhikpur near Ahmedabad, during the Gujarat riots of 2002.
On March 17, the Bombay HC had directed the CBI to submit a chart detailing the names of convicts in the case and how low long they have been incarcerated for. 
In January 2008, a Mumbai trial court had convicted 11 people of gangrape and murder and sentenced them to life imprisonment. 
While the 11 convicts had filed the appeal in the Bombay HC challenging their conviction, the CBI had sought death penalty for three of the convicts – Jaswant Nai, Govind Nai and Sailesh Bhatt. It said Bilkis' sister and mother had identified them as the rapists.
The CBI had also urged the court to overturn the clean chit granted to five Gujarat police officials in the case, arguing that the police were hand in glove with the convicts.
The trial was transferred out of Gujarat for the fear that witnesses might be intimidated or influenced, and Mumbai HC had been conducting day-to-day hearings on both pleas since July last year.  
According to prosecution, on March 3, 2002, Bilkis Bano's family was attacked by a mob at Randhikpur village, about 250 kms from Ahmedabad, during the post-Godhra riots.
Bano, who was 19-years-old at the time and five months pregnant, was gangraped by the convicts and left to die. Fourteen of her family were killed.