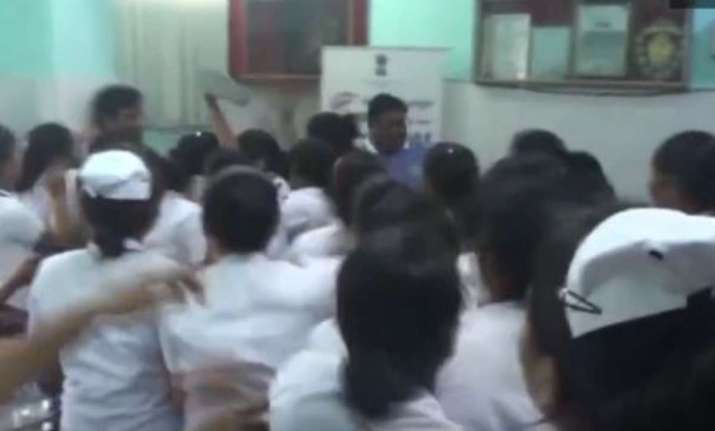 A group of trainee nurses thrashed a doctor at a hospital in Bihar's Katihar after he allegedly attempted to molest a female medical staff. 
The video showing the nurses beating the doctor surfaced on social media on Sunday. 
According to reports, the incident happened on Saturday when a training session for the Auxiliary Nurse Midwives (ANMS) was on. 
The accused, who tried to molest a trainee nurse, was summoned by the hospital's civil surgeon after a complaint was reported to him. 
The nurses even entered the civil surgeon's room where the accused doctor was being questioned and beat him up in angst. 
Police said the doctor eventually managed to flee through a rear exit.
#WATCH: Nurses of a hospital in Katihar beat up a doctor who allegedly molested a female medical staff. #Bihar pic.twitter.com/CgoEiN97VA

— ANI (@ANI) September 16, 2018