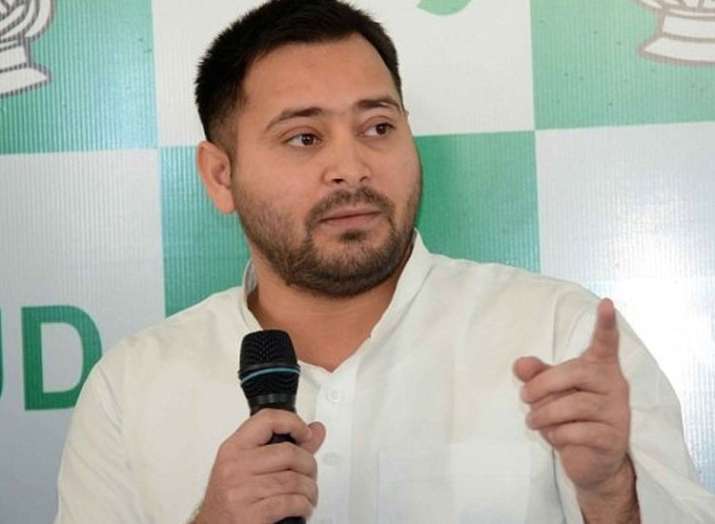 Bihar Governor Satya Pal Malik has triggered a political spat between opposition RJD and ruling JD(U) after asking girls studying in state universities to report directly to the Raj Bhavan any complaints of molestation or sexual harassment on campuses.    
Tejashwi Yadav, leader of the opposition in the Assembly, has claimed that this was a reflection on shameful law and order situation in the state.  
"Extremely Shameful! The Governor is aware that law and order is in a shameful mess under Chief Minister Nitish Kumars rule," Tejashwi tweeted in Hindi. 
बिहार के राज्यपाल महोदय मान रहे है कि नीतीश सरकार अपराध,हत्या, महिलाओं के साथ दुष्कर्म, बलात्कार और अत्याचार रोकने में असमर्थ है।

मैं बिहार में शांति-भाईचारे,महिला एवं ग़रीब हित में उनसे विनम्रतापूर्वक आग्रह व माँग करता हूँ कि वो बिहार मे राष्ट्रपति शासन लगाने की सिफ़ारिश करें।

— Tejashwi Yadav (@yadavtejashwi) June 15, 2018
At a function organised by office-bearers of students' unions of various universities on Friday, Malik who is also the Chancellor of varsities in the state in his ex-officio capacity had said that officers have been deputed in Raj Bhavan and given special telephone numbers for attending such complaints and helping the victims.
"The Chief Minister himself holds the home department which is mired in corruption. Now you can understand how bad the situation in Bihar which must be has compelled the Governor to intervene and take cognizance of women's harassment," the former Deputy Chief Minister said. 
JD(U) reacts to Tejashwi's charge
Janata Dal (United), which is headed by the Chief Minister, reacted angrily to the allegations levelled by the RJD heir apparent. RJD leaders are trying to act too smart. 
Entire Bihar remembers the terror and lawlessness they had to suffer while the party enjoyed power in the state for full 15 years. The Governor is not separate from the government and his utterance only underscored the governments sensitivity, JD(U) spokesman and MLC Neeraj Kumar said in a statement.
(with PTI inputs)