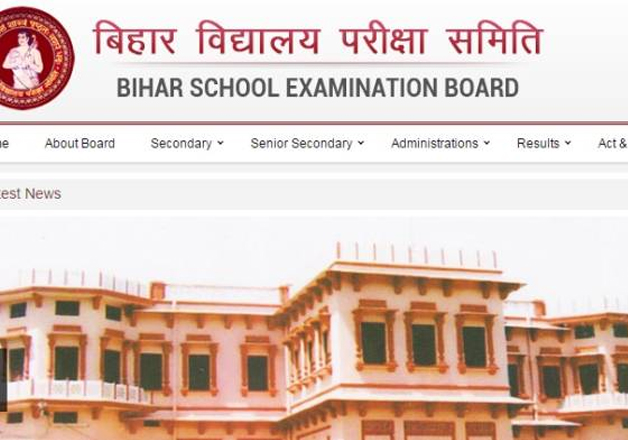 The Bihar School Examination Board (BSEB), which stormed into controversy after its intermediate toppers were found embroiled in an examination scam, cracked the whip on Tuesday cancelling the affiliation of 68 scam-tainted higher secondary schools/colleges across the state.
According to reports, the decision was taken by the Board after finding their replies to showcause notices not satisfactory.
"The board is compelled to take stern action against the 68 schools after going through their replies to the showcause notices," BSEB chairman Anand Kishor said, adding that the Board will have a zero tolerance for malpractices in the education system.
These 68 schools are among the 173 schools whose affiliation was earlier suspended by the Board.
District wise details of schools whose affiliation was cancelled by the Board: Rohtas (11), Patna (3), Nalanda (3), Bhabua (1), Buxar (6), Nawada (5), Aurangabad (5), Jehanabad (2), Arwal (8), Muzaffarpur (4), Siwan (1), Gopalganj (4), Lakhisarai (2), Khagaria (2), Jamui (1), Smastipur (2), Saharsa (4), Bhagalpur (1), Banka (2) and Purnia (1).
The Board is carrying out inspection of all schools that were granted affiliation during former chairman Lalkeshwar Prasad's tenure. Prasad is now an accused in topper scam that unearthed earlier this, highlighting the poor condition of education system in the state.
The toppers scam rocked Bihar in June, a month after Ruby Rai, who was earlier declared topper in arts, failed to reply to basic questions about her subjects and described political science as 'prodigal science.' Among those arrested are Lalkeshwar, his wife Usha Singh, a former JD(U) MLA, a college principal Bachcha Rai and topper Ruby Rai.
Rai was arrested by Special Investigation Team (SIT) after she emerged from a re-test of BSEB on June 25 and sent to Beur jail. After a re-test on June 25, on the basis of her poor performance not matching her rank in the Humanities stream exam and the evaluators' report, the BSEB cancelled Rai's result and the police took her into custody when she stepped out of BSEB that day.
Lalkeshwar, Usha and Secretary cum Principal of Bishun Roy college in Vaishali Bachha Rai, are allegedly kingpins of the racket and are among 21 persons arrested in the case so far.